Planet Computers showcases Cosmo Communicator at MWC 2019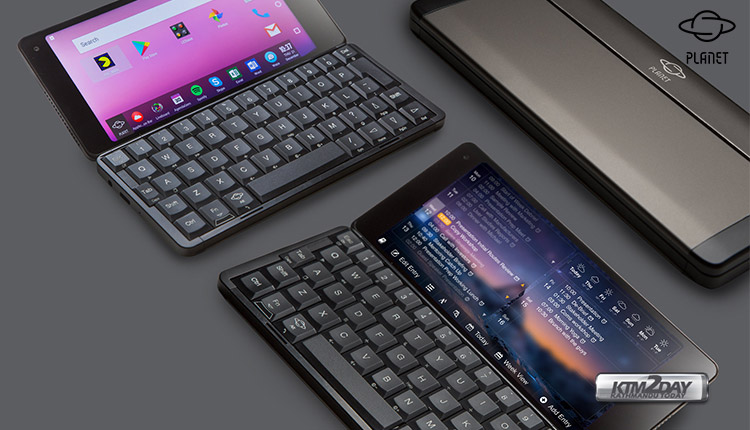 Planet Computers showcases Cosmo Communicator – the latest product from Planet Computers. Cosmo is a clamshell smartphone with external and internal touchscreen displays and a physical backlit keyboard.
Cosmo is designed to be a true all-in-one communicator, with dual 4G connectivity, a high-resolution camera and a full QWERTY keyboard. Cosmo is the second handset developed by Planet Computers, following the successful launch of Gemini in 2018, which raised more than $2.5 million in investment.
Cosmo is a great phone, a great camera and a great computer in one pocketable device. It features:
• Full backlit physical keyboard
• Secondary 2" external colour touchscreen
• Android 9 (Pie) OS
• 24 MP external camera
• Fingerprint sensor
• NFC capability
Powered by an 8-Core Mediatek P70 processor, with 6GB of RAM and 128GB of internal memory (extendable via a microSD card), Cosmo is powerful enough to keep people connected and productive wherever they are.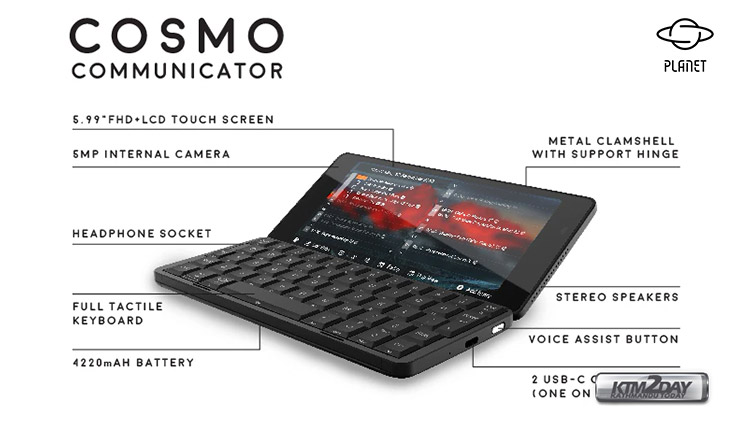 The device features a large battery for up to two days of use, dedicated voice assist controls, 6-inch internal colour screen, dual 4G SIM capability (physical and eSIM), stereo speakers, two USB-C ports for charging and connecting peripherals, and an advanced ARM Mali G72 graphics processor – enabling users to benefit from the productivity offered by a physical keyboard without needing to carry a secondary mobile device or laptop.
Dr Janko Mrsic-Flogel, CEO of Planet Computers, comments: "Cosmo is the next milestone on the Planet Computers journey. This is truly an all-in-one mobile device that delivers productivity on the go. The incredible reaction to our crowdfunding – where Cosmo reached its target in less than four hours – shows how much people miss a physical keyboard on mobile devices. Being part of the UK delegation at Mobile World Congress enables us to showcase our products to the global mobile community."