Hisense unveils handful of premium smartphones at MWC 2019
Hisense, which celebrates its 50th anniversary, presents four new smartphones at the MWC19 in Barcelona: the latest generation of the A6 model, the U30, the H30, Rock V and Rock V Pro.
The Chinese multinational appliance manufacturer, Hisense , celebrates its 50th anniversary and for this reason, at its MWC19 booth in Barcelona , a wooden shelving front reminds us of the main milestones in telecommunications achieved by the company throughout this half century.
Throughout its history, Hisense has always sought to launch products to positively impact consumers' lives. During the MWC19, in addition to the A6 and U30 models, the brand introduced a full range of smartphones that stand out especially for their design, performance, features and strength. The Hisense U30 is one of the highlight amongst the smartphones launched this year.
This year at MWC Hisense wanted to present it differently hence it came with a bunch of smartphones with few devices that has better specs and features to get noticed.
Hisense A6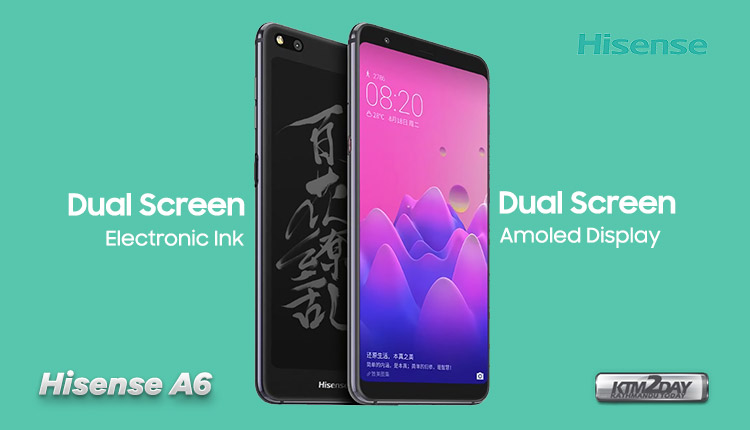 Thus, among the main novelties that can be seen on its booth is the new generation of A5 model, which is featured by a dual screen, a front of 6.01inch Full HD AMOLED, and a rear one of electronic ink of 5.61 inch HD, for reading ebooks.
The A6 combines a 12-megapixel rear camera with a 16-megapixel front camera.
The camera is equipped with a 12-megapixel Samsung 2PD sensor, which contains two light detection units in each pixel to increase the resolution to 24 megapixels.
Another most remarkable feature of this smartphone is its remote control feature through IR and WIFI . The device offers high-bandwidth 4G LTE network connectivity that offers greater connection flexibility.
With a fingerprint reader and facial recognition, its priced at around 499 euros.
Hisense U30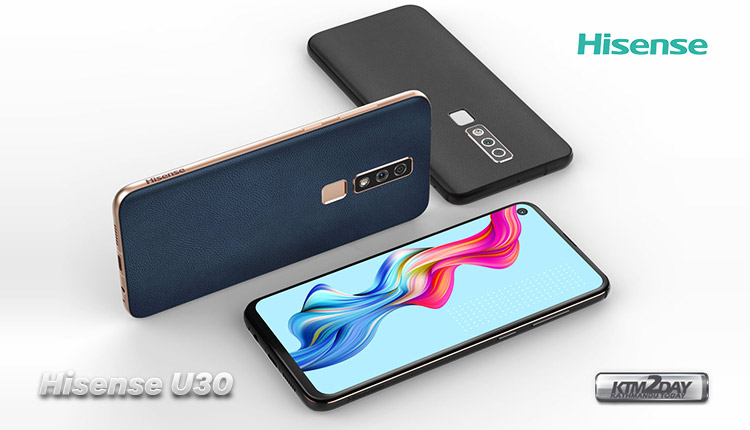 The second innovative product is the U30 smartphone that comes equipped with a Qualcomm Snapdragon 675 processor, includes a dual rear camera of 48 + 5 megapixels and a selfie-camera of 20MP.
The device has a RAM of 8GB and 128GB of internal storage which can be expanded via micro-sd cards. Its screen has a size of 6.3 inch Full HD LCD, has an Infinity-O design that hides the front camera in the upper left corner. Hisense has also adopted the display-hole camera with this model.
In addition, the smartphone has 4,500 mAh internal battery , supports fast charging 4.0, and a rear fingerprint reader, in addition to facial recognition software.
Also striking is its leather-like rear finish . Its price will be around 449 euros.
Hisense Infinity H30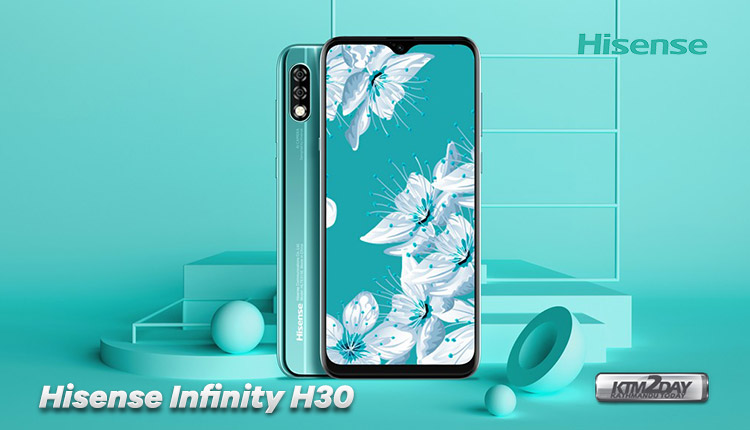 The third novelty of Hisense in the MWC19 is the H30 smartphone , with a 6.5-inch screen and a youthful design that draws attention for the mirror's chromatic effect at its rear panel.
The Infinity H30 features a MediaTek Helio P70 octa-core 2.1GHz processor,  a choice of 4GB /6GB of RAM, as well as 64GB of internal storage, which can be expanded by microSD cards up to 128GB.
This model has a double rear camera of 16 + 5 megapixels , a front of 20 megapixels and a battery of 4,500 mAh .With an affordable price of € 259 , this handset will surely become favourite of the masses.
Hisense Rock V Pro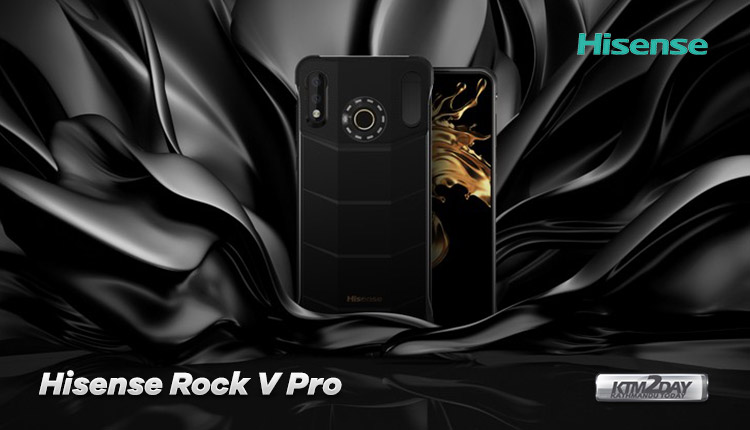 The fourth outstanding product of the Chinese brand is the Rock 5 Pro , a smartphone with 6.5-inch screen and dual battery. It also includes a fingerprint and facial recognition.
Hisense Rock V Pro stands out especially for the anti-fall resistant materials it has been manufactured to withstand falls of up to 1.5 meters thanks to its reinforced body finish.
It also has a front camera of 8 megapixels and a dual rear of 13 + 2 megapixels that has two types of additional lenses, a telephoto lens and a fisheye lens.
The handset is powered by a Qualcomm Snapdragon 660 Mobile Platform processor, RAM memory of 4GB / 6GB and 128GB of internal storage which can be expandable by a microSD with up to 256GB and 8,000 mAh dual battery with fast charge 3.0 support.
The price for this device has not yet been revealed by the manufacturer.
Hisense Rock V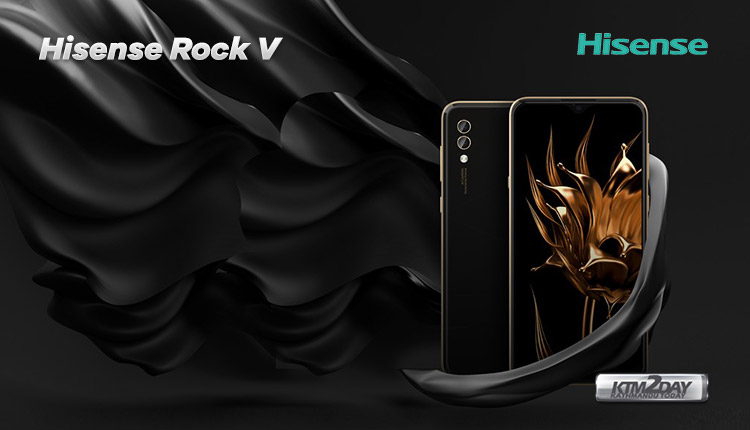 Hisense Rock V is slightly lighter and smaller than its Pro version. The design based on a new Infinity-O screen and a smart button that makes it easy to manage and makes it very useful when making calls .
It offers a 6.22 "HD + TFT display featuring its Qualcomm Snapdragon 439 Mobile Platform.
In addition, the Hisense Rock V combines a 13 megapixel + 2 megapixel rearcamera with an 8 megapixel front camera. It comes with a RAM of 4 GB and a internal storage of 64GB which can be expandable by a microSD upto 128GB . The handset is priced at € 279.
All these smartphones will be launched on the market between April and May of this year.