CG Launched New Year 2079 scheme with attractive cashbacks and discounts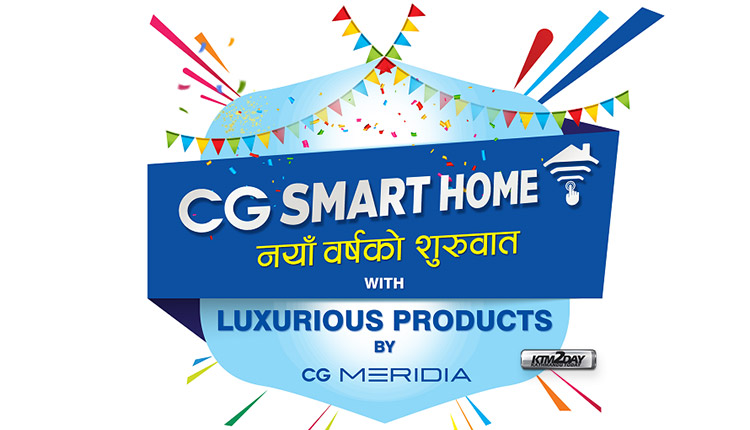 Electronics brand CG has launched a new year scheme called "CG Smart Home, New Year Beginning" targeting the coming New Year 2079 BS. Under this scheme, customers will now be able to get attractive cashback of up to Rs 49,900 and various other sureshot gifts on purchase of various CG brand electronics goods.
The company is confident that the new year of Nepalis will be even happier with this scheme of CG brand presented as the best brand of Nepal.
Under the scheme, customers will get attractive CG speakers worth Rs 5,190 on the purchase of CG brand 55-inch TVs or above and attractive cash back on the purchase of TVs up to 50 inches.
Similarly, with the purchase of multi-door side-by-side refrigerators, customers are entitled for an attractive CG induction cooker worth Rs 4,640 as a gift.
On purchase of CG brand double door refrigerator, customers will get an attractive cash back gift of Rs. 1,150, while on purchase of single door refrigerator they can win CG vacuum flask.
Similarly, customers can also win 6 kg aerial powder on purchasing CG brand frontload washing machines, 2 kg aerial powder on semi-automatic and top loading washing machines and dishwasher kits for steam wash dishwashers.
Customers will receive attractive cooking materials or attractive cashbacks on the purchase of microwave ovens or on the purchase of audio systems such as the brand's multimedia, sound bar and trolley speaker.
Under this scheme, one can also win free installation service of worth Rs. 4,000 on the purchase of CG brand floor standing / ceiling cassette / split AC and attractive cash back gift on purchase of chest freezer, air cooler and vacuum cleaner.