This smartphone is now the New King of Antutu Benchmark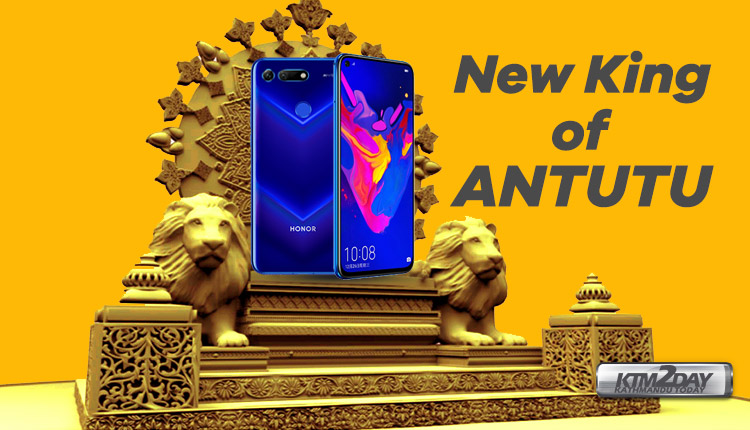 Honor View 20 was one of the manufacturer's most anticipated smartphones this year. Now officially unveiled, it has outperformed Huawei Mate 20 Pro.
As usual, performance tests were performed on the AnTuTu platform. Quite surprisingly, the new top-of-the-range has even exceeded the popular Mate 20.
In the days leading up to the official presentation of the new smartphone were several results that were surfacing on the internet. However, they presented relatively low and inconsistent scores.
Now, a few hours after its official presentation in China, we see one of the first results emerging after the performance test.
With a score of 310,000 points, we see Honor View 20 establish itself as the most powerful Huawei / Honor smartphone.
Latest Antutu Benchmark Score

Honor V20 – 310,000

Huawei Mate 20 Pro – 305,437

HUAWEI Mate 20 – 304,306

HUAWEI Mate 20 X – 301,661

ROG Phone – 297,019

OnePlus 6T – 295,181
Still, we must bear in mind that the results of these tests may vary from unit to unit. However, we should not be very likely to see a fluctuation above 5,000 points. Thus, Honor View 20 should maintain its 'crown'.
Honor View 20 comes with the same Huawei Mate 20 processor (Kirin 980), supported by up to 8GB of RAM and 256GB of internal memory.
One of the highlights of this new smartphone is undoubtedly its brilliant 48 megapixel rear camera (Sony IMX856).
Finally, after being presented to the Chinese market, View 20 will be presented globally on January 22 in Paris.