Acer launched Aspire C-Series All-In-1 PCs and new Swift X Laptops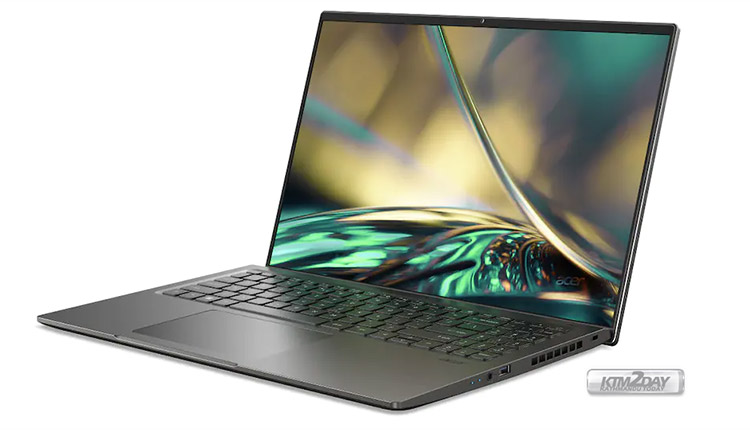 On the platform of CES 2022, Acer presented the Swift X laptop and the Aspire C all-in-one PC lineups. A 14-inch and a 16-inch Swift X laptop are among the latest options. Acer's Aspire C24 and C27 PCs featuring 24-inch and 27-inch displays, are part of the company's updated Aspire portfolio.
Acer Swift X 16-inch variant comes with Intel's much-anticipated Arc Alchemist discrete GPU, while all the new PCs include the newest 12th Gen Intel Core processors. Windows 11 is pre-installed on all new machines, and Nvidia GeForce MX550 graphics are included. With a 16:10 aspect ratio, the new Acer Swift X laptops are 14 inches and 16 inches wide.
Specs of Acer Swift X 14-inch and 16-inch laptops
Both the 14-inch and 16-inch Acer Swift X laptops ship preinstalled with Windows 11 on the SFX14-51G and SFX16-52G, respectively. 16:10 aspect ratio, 92.22% screen-to-body ratio, and 100% coverage of the sRGB color gamut are among their features.
The Acer Swift X 14-inch IPS display delivers a maximum brightness of 300 nits and a resolution of 2,240 x 1,400 pixels. However, the 16-inch model's display has a resolution of 2,560×1,600 pixels and can reach a maximum brightness level of 400 nits. It is possible to see deeper, richer colors thanks to the Acer Swift X's Acer BluelightShield, Acer ExaColor, and Acer Color Intelligence.
The Nvidia GeForce RTX 3050 Ti laptop GPU powers the Acer Swift X 14-inch laptop, which has an Intel Core i7-8750H processor with up to 12 cores. The processor heat is dissipated by means of a fan, an air inlet keyboard, and dual heat pipes.
To take full advantage of the latest 12th generation Intel Core CPUs and Intel Arc graphics, the Acer Swift X 16-inch model comes equipped with a 12-core configuration. It includes an air intake keyboard and an exhaust port to help it dissipate heat faster than the average laptop. An Intel Evo laptop, according to Acer, should be able to run the latest model.
Up to 16GB of LPDDR5 RAM and up to 2TB of PCIe SSD storage can be found in the Acer Swift X 14-inch and Swift X 16-inch laptops.
Wireless 6E, two Thunderbolt 4 ports on Type-C, two USB 3.2 Gen 1 Type-A connections, and HDMI 2.0 are just some of the latest laptop connectivity options available to consumers today. Users may rapidly log in to Windows Hello using their fingerprints. Temporal noise reduction (TNR) is built into the webcam on both versions. DTS audio technology and Acer Purified Voice with AI noise reduction are supported by this device. " With a depth of 17.9mm, the Acer Swift X 14-inch weighs in at 1.44kg.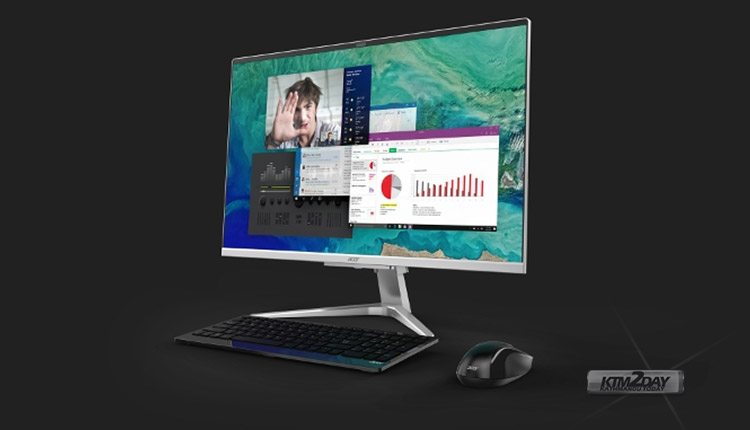 Specifications of the Acer Aspire C27 and Aspire C24 All-in-1 PC
There are two full HD touch displays on Acer Aspire computers: a 24-inch and a 27-inch. Both have a screen-to-body ratio of 91.14 percent. Acer's Blue-Light Shield technology is believed to be used in the displays' construction to lessen strain on the eyes of users.
Intel's 12th generation Core processors and Nvidia's new GeForce MX550 graphics are standard on the Aspire line's new PCs. Dual channel DDR4 RAM of up to 64GB and storage of up to 1TB PCIe Gen 3 SSD and 2TB HDD are available in both variants.
The 5-megapixel camera on the Acer Aspire C27 is accompanied by two stereo microphones. However, the Aspire C24's camera specifications are yet to be released.
Wi-Fi 6E, Bluetooth v5.2, and a Thunderbolt 4 connector are all included on the Acer Aspire C27 and C24.
Pricing and availability 
Acer Swift X, Aspire C27, and Aspire C24 pricing or availability has not been published by the company at this time.