NTA proposes plan for Wi-Fi and VoIP access to rural areas of Nepal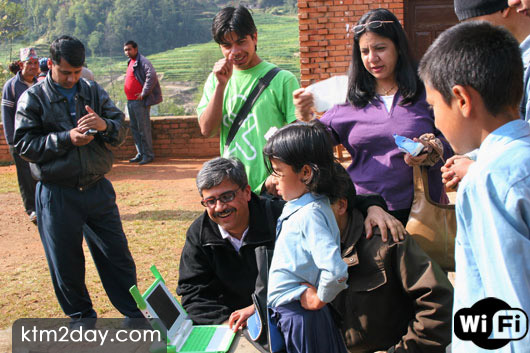 The Nepal Telecommunications Authority has recommended to the government to open wireless broadband internet service along with voice over internet protocol (VOIP) telephony service in 38 districts.
The telecom regulator communicated to the Ministry of Information and Communica-tions on Sunday with this recommendation. The project, funded by the Asian Development Bank (ADB), targets to set up at least one wireless broadband internet line along with VOIP service in one village development committee in each of the 38 selected districts.
The ADB has provided financial support of US$ 7.9 million to the project under the Information and Communication Technology Development Project for which the ADB has provided a total grant assistance of US$ 25 million.
"This is a component of the government and ABD's project on ICT development," said Amar Sthapit, deputy director of the authority. He is also member secretary of the project implementation unit.
The project will help enhance rural connectivity through broadband internet and VOIP telephony in 38 districts of 13 zones making ICT more accessible to remote areas to improve delivery of government services as part of implementing e-governance. "We will invite tenders following publication of a notice in the Nepal Gazette," said Kailash Neupane, spokesperson of the authority. He said that this could also be a chance for new telecom/VIOP operators.
A task force formed by the authority is carrying out a study whether to award the contract to any bidder or the existing operators. The operator can avail of the service through WIFI optical fibre technology, according to the authority.
"If things go as planned, we will be able to complete this project within the next three years," said Sthapit.
The ADB's project on ICT development is scheduled to be completed by the end of 2014. The project comprises modernising rural communities particularly in remote areas by improving rural connectivity through wireless broadband networks, mobilising community socio-economic activities through village network portals and building tele-centres to improve service access in remote rural areas.
Apart from the Nepal Telecommunications Authority, the Home Ministry, the High Level Commission for Informational Technology, the Public Service Commission and the Department of Transport Management among other government agencies are also carrying out different tasks under the ICT development project.
Developing priority e-government applications and designing and implementing human resource development programmes have been identified as a major focus of the project.