Himstar launches front loading washing machines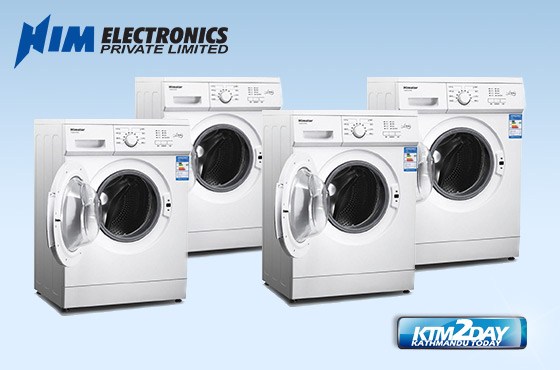 Him Electronics Pvt Ltd, a member of Golchha Organization, has introduced new range of washing machines to its current lineup of appliances. The new washing machines comprises of four models, including one with top loading and three with front loading capacity, the company said in a statement.  Himstar said it has introduced easy use, fast performance, heavy duty and safety features in its washing machines.
The front loading models come with features of 15 programs, intelligent control, LED display, temperature regulation, 15 – 18 min quick wash, 1-24 hr delay start, child lock function, power-off memorization, 30-33 cm door opening diameter, spin speed of 1000/1200/1400 rpm and capacity of 6.5 kg/ 7.5 kg and 10 Kg.
The top loading model comes with features of six programs, electronic control with LED display, auto balance system, overheating control, buzzer, optional water pump, optional double inlet and spin speed of 680 rpm.
Himstar said its washing machines operate with technologies to give its customers convenient and time saving factors along with superior washing experience.
"These washing machines offer high spin rate thus ensuring better wash cycle and cleaner clothes. They come with one year warranty and are available across the country in Himstar dealers starting from Rs 32,590 to Rs 68,290," the statement said.
Consumers will receive one Himstar steam iron free of cost on the purchase of any of the washing machines.