Samsung Galaxy Tab S6 launched with Snapdragon 855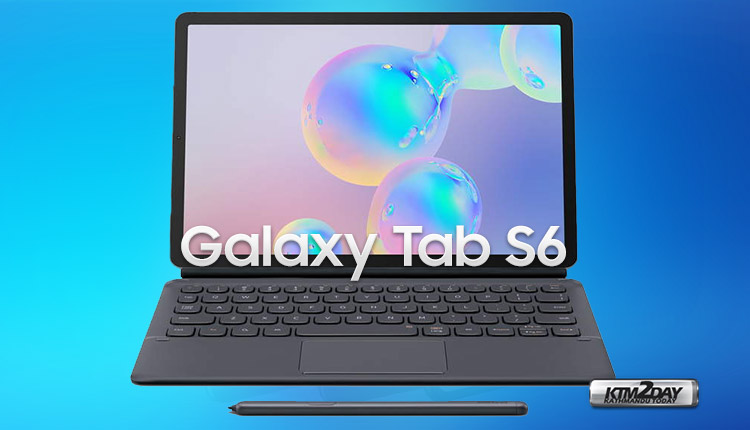 Samsung has just announced its latest bet in the premium tablet market. The new Galaxy Tab S6 comes as Samsung's bet to rival the iPad Pro terrain, trying to appeal to creative users.
The highlight of this new tablet is that it comes equipped with the current high-end processor, the Snapdragon 855. As expected, the S Pen is included in the packaging of a tablet that was announced with a price starting at $ 649 ( € 582).
Samsung Tab S6 Specifications
Qualcomm Snapdragon 855 Processor
6GB or 8GB RAM
128GB or 256GB internal storage (expandable upto 512GB via microSD)
10.5 inch Super AMOLED Display with 2560×1600 Resolution
Four speakers powered by Dolby Atmos technology in partnership with AKG
13MP rear camera + 5MP wide angle
8MP front camera
Fast Charging 7030mAh Battery
In-screen biometric sensor
Wifi and LTE variants
Colors: Gray, Blue and Pink
Dimensions: 244.5 x 159.5 × 5.7mm
Weight: 420 grams
Android Pie 9
The best news for anyone who might be interested in the tablet is the processor. The Snapdragon 855 is a big leap from the Tab S4 and S5e predecessors that arrived equipped with the Snapdragon 835 and Snapdragon 670, respectively.
As the S Pen now comes bundled in the box, and can be charged wirelessly by docking at the back of the tablet. Early information points to a weaker magnetic connection at the rear compared to the iPad Pro. However, the concave space will certainly give stability to charging.
The battery is another highlight. The 7040 mAh capacity will give 15 hours of use on a single charge, according to Samsung. Which will be interesting for those who use the device to work daily.
It is the first tablet with a wide angle lens
Photography is never the case, something we think about when we talk about tablets. However, Samsung decided to place dual cameras on the back of the tablet, the second sensor being a wide angle. This is, by the way, the first tablet to offer such feature.
The new Tab S6 also comes with a built-in biometric sensor on the screen. However, unlike the Galaxy S10, it does not have an ultrasonic sensor but an optical sensor. So it's expected to be slower.
It has four speakers developed by AKG
The screen is 10.5 inches and features Super AMOLED quality and Quad-HD resolution. This picture quality in accordance with the four speakers developed by AKG should provide a top multimedia experience.
A separate keyboard can be purchased for the device that starts at $ 649 for the 6GB version of RAM and 128GB of internal storage. The Tab S6 will hit stores on September 6, and the LTE version will be available later this year.