Colors Mobile launches new handsets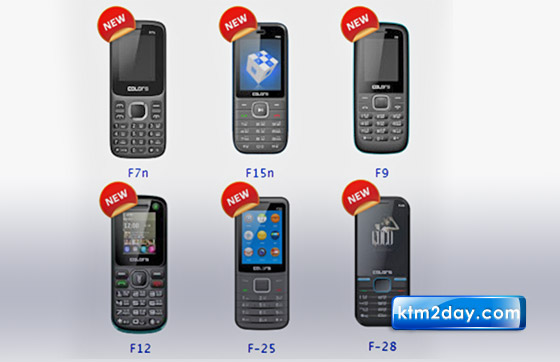 Colors Mobile has launched various models in its 'Fighter' series for 2014. For the bar phone lovers, Colors has brought seven new models — F28, F25, F21, F15n, F12, F9 and F7n. The models have individual unique features like big battery, large screen, stylish look, big speaker, and wireless FM customised for different user preferences.
The F28 comes with a 2.8" QVGA LCD screen, 1400 mAh battery and smart digital camera. It costs Rs 2,745. The F25 is a stylish slim phone packed with 1500 mAh battery, 2.4" QVGA screen and digital camera and its price is Rs 2,415.
Similarly, F21 has a wireless FM, 2.4" QVGA screen and 1000 mAh battery. The price of the F21 has been fixed at Rs 2,650. The F15n comes with 1800 mAh battery, 2.2" screen with WAP for internet and its price is Rs 2,100.
The F12 has an 1800 mAh battery, wireless FM and 1.77 TFT screen and comes with a price tag of Rs 1,810. Similarly, the F9 comes with a wireless FM, 1.77" screen and a 1000 mAh battery and is priced at Rs 1,645. The F7n is a stylish and affordable 1.8" display phone with wireless FM and camera. Its price is Rs 1,735.
The phones come with a one-year warranty on the handset and six-month warranty of the battery.
Colors has 25 service centres across Nepal.
Also check : Colors Mobile Prices in Nepal