Honda XR-250 Tornado open for booking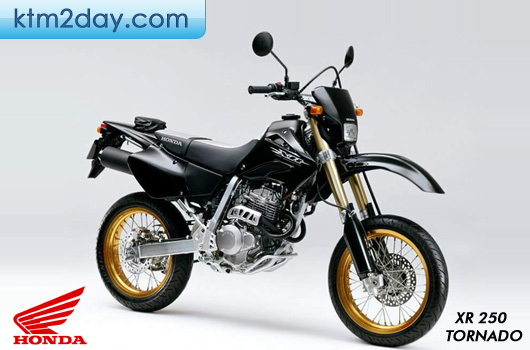 Syakar Company, the authorized distributor for Honda and Hero Honda motorbikes, has opened the booking for the new Honda XR 250 Tornado.
Rajan Puri, import and sales administration manager at Syakar Company, said they had already recevied bookings for eight Tornados in the past 10 days. "We have only one XR 250 Tornado at our showrooom for display.
The bikes for sales will arrive in July," Puri added.
With the displacement of 249 cc, the stunning dirt bike will cost Rs 650,000 in the market of Nepal.
"It´s the reliability, performance and quality that make Tornados a bit expensive," he stated.
Syakar has targeted customers who are fun loving, adventurous and who need to travel long off-road distance for field works for this bike. Tornado has special features like adjustable seat, suspension, digital display, air cooling engine and the bike also meets Euro 2 standards.
The Brazil-made dirt bike has the fuel tank capacity of 11.5 liters and is available in black, red, yellow and orange colors. The overall length of the bike is 2147 mm, width is 845 mm and height is 1198 mm. It has a seat height of 880 mm. The bike uses 4-stroke engine and gives maximum power of 23.3 HP.
The Tornado features a semi-double cradle type steel frame ensuring robust performance and longevity. This combined with the telescopic 245mm front fork and the 242mm pro-link rear suspension unit means the XR will be able to perform even on the roughest road conditions without unsettling its rider.
The 21″ and 18″ combination fitted to the XR wheels offers the best in weight reduction and also the strength and handling capabilities of any one of Honda´s off-road riders. It has hydraulic disc brake on the front wheel and drum brake on the rear wheel. The bike has six speed gear box for speed performance.
"We are planning to sell about 300 units of Tornados in a year time and we believe the target is attainable of the political situation becomes stable," Puri added.
Honda XR 250 Tornado
Displacement: 249 cc
Type: Dirt Bike
Seat Height: 880 mm
Fuel Tank Capacity: 11.5 liters (3.7 liters in reserve)
Colors: Black, Red, Yellow and Orange
Price : Rs 6,50,000
Similar Post :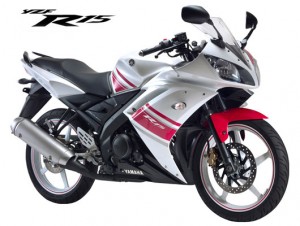 Yamaha R15 Special Edition model out now