Honda launches new offer 'Honda Chha Saath Saath'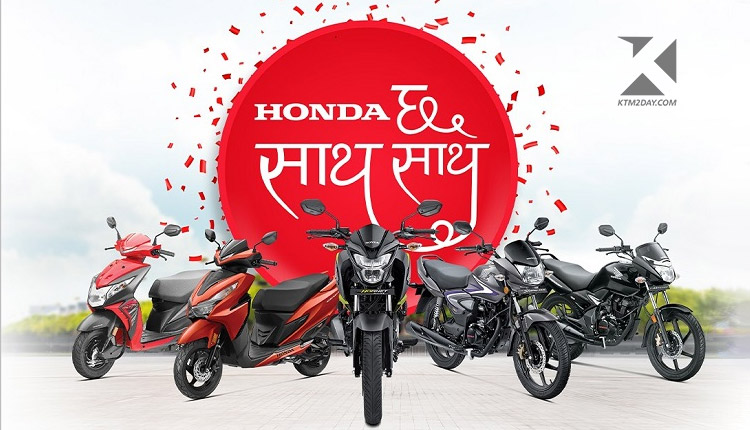 Syakar Trading Company, the official dealer of Honda two wheels for Nepal, has unveiled an attractive customer-oriented gift scheme called 'Honda Cha Saath Saath'.
Under the scheme, customers throughout Nepal can participate and get cashback of up to Rs. 1 Lakh.
During the scheme period, one customer from each of the provinces purchasing Honda motorcycles and scooters will be able to get attractive Samsung A50 mobile phone and AMC coupons through Lucky Draw.
In addition, one lucky customer will get a cash gift of Rs. 7 lakhs through bumper lucky draw.
The company said the scheme would be applicable to both cash and finance purchases other than the 1% EMI payment scheme which is available through Syakar Investment.
The scheme will be implemented from Baisakh 25, 2079 BS to Jestha17, 2079 BS.
The company believes that attractive gift schemes like these will make customers more excited about the purchase of Honda motorcycles and scooters, which are very popular in Nepal.