Yamaha's 'Maha Exchange Fair' kicks off, Yamaha FZ-X on showcase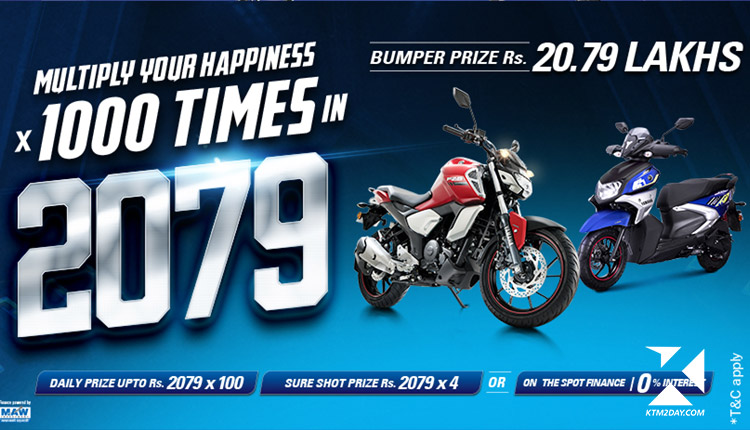 Yamaha's 'Maha Exchange Mela' has started at Bhrikuti Mandap in the capital. The Yamaha 'Maha Exchange Fair' organized by MAW Enterprises, the official dealer of Yamaha for Nepal, will last for a week and will end on May 5/ Baisakh 22 .
The company has informed that the Maha Exchange Fair, which is touted as one of one of the largest fair in Nepal, is offering many facilities and various attractive gifts.
The 'Maha Exchange Fair' was inaugurated by renowned Nepali actor Anmol KC. He got information about the motorcycles and scooters displayed at the exchange fair and also did a test ride of the new motorcycle Yamaha FZ-X recently on display.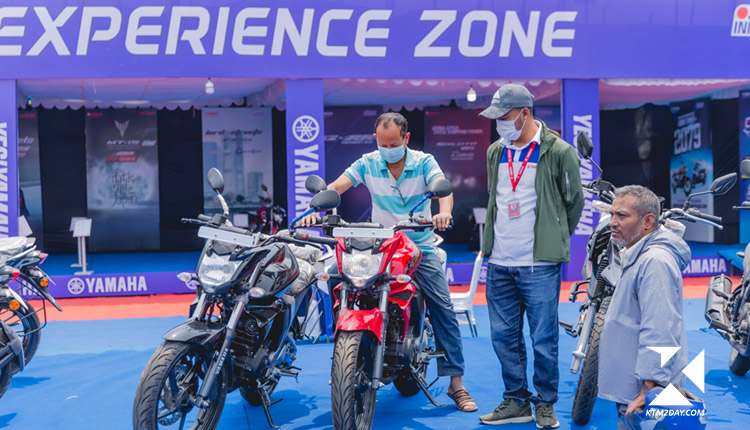 Booking for the motorcycle has been opened and is yet to be formally launched. Its value is set at Rs 426,900. The company has informed that the fair will be attended by senior personalities from various fields as well as famous celebrities and artists.
Facilities available at the fair
The company has announced that motorcycles and scooters of any brand and condition can be exchanged at the fair and those who do so will be given Rs 10,000 in addition to market valuation.
In addition, customers who exchange or purchase any new Yamaha motorcycle / scooter by participating in the 'Maha Exchange Fair' will have the opportunity to participate in the New Year offer 'Multiply Your Happiness 2079 × 1000 Times' being offered by the company.
Under the 'Multiply Your Happiness 2079 × 1000 Times' offer, customers can get Rs. 8,316 and Rs. 20.79 lakhs as a bumper prize.
There is also a test ride program being held at the exchange fair. One of the participants can win mountain flight ticket every day as a free gift.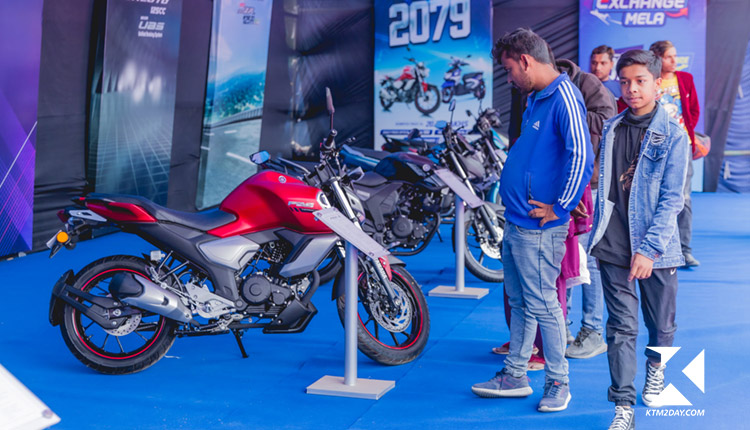 Additionally, on-the-spot finance facility is available for those who want to buy any Yamaha bike and scooter at the fair. Under the finance facility, customer are being offered Yamaha two-wheelers at 40 percent down payment or at the lowest installment schemes, the company said.
In addition, the fair offers free bike accessories to motorcycle buyers and free checks and wash service for motorcycles of any brand, riding competitions, door prizes, and daily quizzes.
'Like last year, with the aim of introducing Nepali bike lovers to Yamaha's best innovative technologies, we have organized Yamaha's 'Maha Exchange Fair', the largest in Nepal. We are confident that Nepali bike enthusiasts will participate enthusiastically to take full advantage of this fair, "said Raju Chhetri, CEO, Yamaha Nepal.