Proton Nepal brings festive delight with Dashain Dakshina offer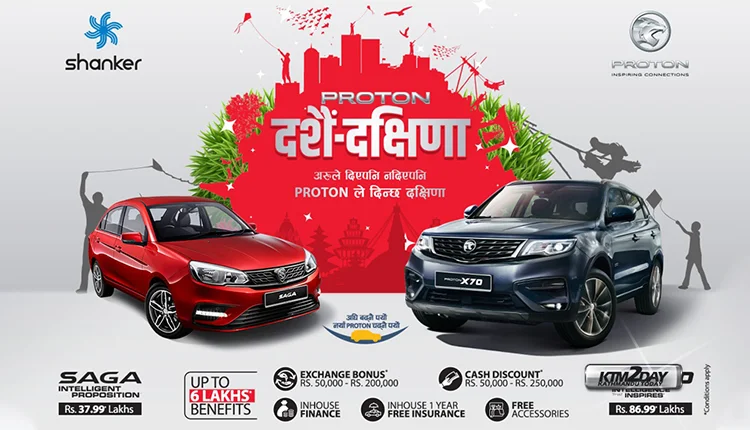 With the approach of Nepali grand festivals, Proton Nepal has announced offers for this festive season. Proton Nepal the authorised dealer of Malaysian automobile brand Proton has come up with a 'Dashain-Dakshina' offer for it's customers.
The offers will come in effect from September 3 to the end of this festive season. Under this scheme, customers will be able to get an offer of Rs 1 lakh to Rs 6 lakh for the purchase of Proton's 'Saga' and 'X70' vehicles. Under this scheme, customer can exchange any old vehicle from any brand with the aforementioned models from Proton.
Under the exchange offer, the customer will be able to get an exchange bonus of Rs 50,000 to Rs 200,000.
Similarly, for customers who want to buy a new vehicle by paying the full amount, the scheme will provide a discount of Rs 50,000 to Rs 250,000.
Additionally customers will be able to purchase vehicles in installments with attractive interest rates.
For this, Jagdamba Savings and Credit's Operative Limited under Shankar Group will provide in-house financing facility.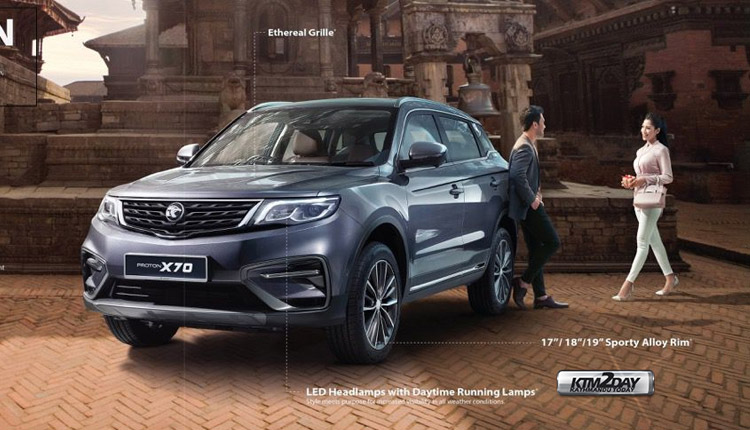 In addition, customers will receive a variety of accessories and equipment for free when purchasing a new vehicle.
On the occasion of the festival, the starting price of Proton 'Saga' has been fixed at Rs 37.99 lakh, while the price of premium SUV Proton X70 is set at Rs 86.99 Lakh.
Proton Automobile Company is the state owned automobile company of Malaysia which has succeeded in gaining popularity in a short span of time.
It launched its first car in 1985 as the Proton Saga. Since then, Proton has been successful in selling and distributing various new models in the domestic and foreign markets. Currently, Proton vehicles are sold in more than 70 countries around the world and has a customer base of about 4.4 million.