Sony Alpha 7R IV : The first 61 megapixel full frame camera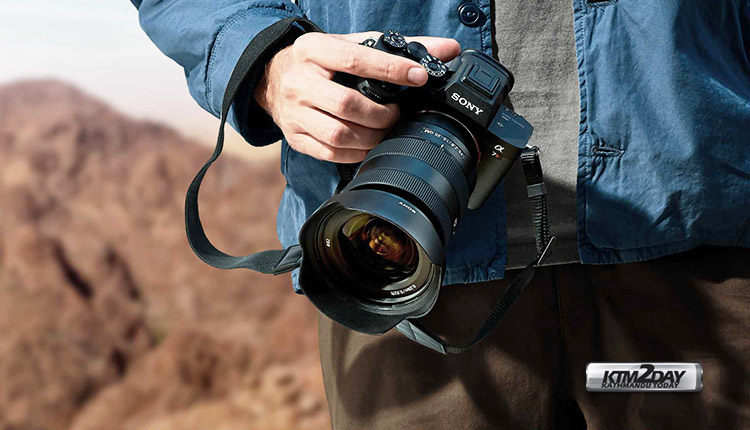 It's called the Sony Alpha 7R IV and is the first full frame mirrorless camera with a 61 megapixel sensor. It will hit the market during the month of August and will have a recommended price of $4,500.
"It's the highest resolution ever achieved on a full frame camera. Who would have said five years ago that we would reach 60 megapixels so quickly? " Yann Salmon-Legagneur said rhetorically, director of marketing for Sony Europe's imaging division at the presentation of the new camera in Dublin, Ireland.
The advantage of full frame sensors is that they are the same size as a 35 mm film frame, which means it is larger in size than the sensor commonly found in DSLR cameras. That is, it allows you to capture more light, which in turn translates into better image quality.
In addition to the clear bet on resolution, Sony has equipped the Alpha 7R IV with other embossing features: 15 dynamic range levels for a more natural and realistic color gradient; an ISO ranging from 100 to 32000; 567 detection points for autofocus; plus an enhanced multi-shooting mode that captures 16 photos and "glues" them together for a single 240 megapixel image, ideal for those who prefer to shoot landscape or architectural subjects.
As is already a hallmark in Sony cameras, the new model comes equipped with artificial intelligence systems that will guarantee the user real-time autofocus on two levels: a more general, which follows the moving object; and a more specific one, which is able to focus only on the human eye, and in this camera this feature now extends to video as well.
Recording the new Sony Alpha 7R IV is capable of shooting 4K videos and with option for oversampling to 6K.
Another highlight is the Wireless PC Remote function, which will give you access, in real time, to the images being captured on the camera, even in RAW format via WiFi. This feature allows to remotely control camera settings or send captured images to the camera while shooting. This cable-free setting allows maximum shooting freedom in indoor and outdoor shooting sessions.
It has also been confirmed that the new model will be compatible with 52 interchangeable lens models of the brand, which guarantees a wide range of choice for those who bet on this camera.