Lamborghini's first all-terrain super sports car Huracan Sterrato launched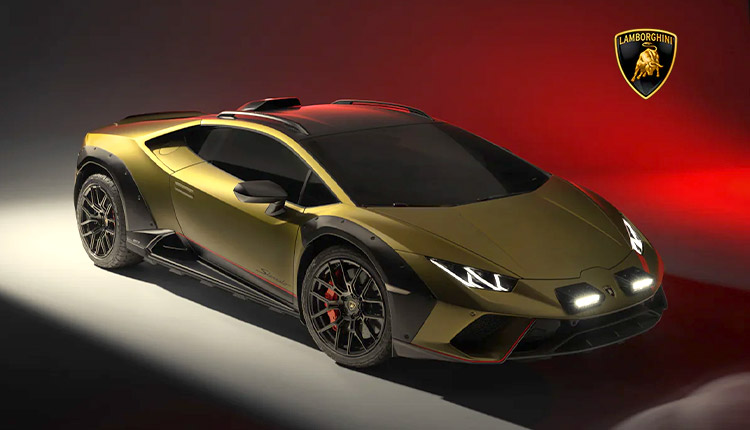 By combining supercar and off-road capabilities, Lamborghini has invented an entirely new segment. Essentially a jacked-up Huracan, the Sterrato is a ton of fun off-road.
Sterrato's 170-180 mm (rough estimate as Lambo could not provide official statistics) ground clearance is undoubtedly higher than the ordinary sedan, but the 44 mm increase in ground clearance is not enough to make it a competitor to the Jeep Wrangler in difficult situations.
Unlike the brand-new Porsche 911 Dakar, there is no option for further driving-height adjustment.
Lamborghini has made genuine accommodations for off-road drivers. The chassis is armored in metal, the door sills are beefed up, and the tires can handle both gravel and asphalt.
Their runflat technology allows it to travel up to 80 kilometers at 80 kilometers per hour even when its air pressure is completely depleted.
Lamborghini claims that the rooftop intake keeps the cabin cleaner on dusty tracks, while the LDVI's driving mode selector now has a Rally option for low-grip circumstances.
Particularly noticeable are the 30 mm front and 34 mm rear fender extensions, as well as the roof rails typical of SUVs.
A 5.2-liter V10 engine producing 610 horsepower and 565 Newton-meters of torque powers the Sterrato.
It takes 3.4 seconds to accelerate from 0 to 100 km/h, making it 0.2 to 0.4 seconds slower than the other Huracan models (with the exception of the rear-wheel drive Spider, which does this in 3.5 seconds).
While other members of the Huracan family can reach 322 km/h, the Sterrato is electronically limited to 260 km/h, making it comparable to the Porsche 911 Dakar.