Vivo announces 120W Super FlashCharge technology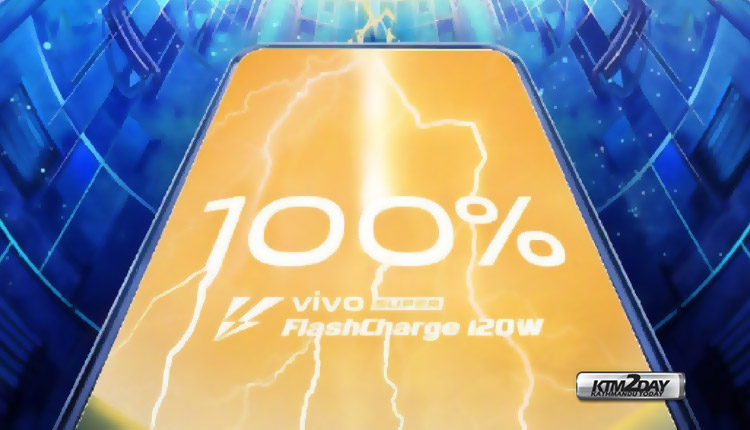 Vivo unveiled its new 120W Vivo Super FlashCharge fast charging technology and was announced with a 13-minute promise to charge a 4000mAh battery.
New technology from Vivo manufacturer has been developed to bring greater convenience and to allow the quick use of the device in any situation, since in a few minutes the phone will have charge for the rest of the day.
Nowadays finally manufacturers are betting on bigger batteries, with the average capacity of 3500mAh or even more, depending on the manufacturer is very easy to find appliances with larger batteries, we can highlight the Zenfone 6 2019 and the Galaxy M20 and M30 which have 5000mAh .
But with a huge battery, we have another problem, the time we need to keep the device in the charging socket, which is usually over an hour.
To solve this problem, manufacturers have started working on fast loading technologies, one of the most well-known is Quick Charge, which is in its fourth version and is available on devices with a Snapdragon processor.
This year the surprise was Xiaomi Super Charge Turbo technology , it has 100W and can charge a battery of 4000mAh in just 17 minutes , the manufacturer says that everything is very safe and that the charging is so fast that the device does not even need to turn off the screen, as this will not mess up the total time to charge the device, but the manufacturer has not released other details so far.
Now the big news is that Vivo's Super FlashCharge technology, which has been revealed and becomes the fastest at the moment.
Vivo's Super FlashCharge promises fast charging of 120W, is 20w more than Xiaomi Super Charge Turbo, this accounts to a direct decrease in the time the phone needs to be charged.
Devices with Vivo Super FlashCharge technology will charge a 4000mAh battery fully in 13 minutes, that's four minutes less than the Xiaomi solution.
If you do not have 13 minutes to fully charge, do not worry, Vivo Super FlashCharge promises to charge 50% of the 4000mah battery in just 5 minutes.
Like Xiaomi, Vivo has not given more details of how its fast charging technology will work and when it will arrive on a device.
But as the manufacturer has already announced the new technology, we expect Vivo Super FlashCharge tfeatured smartphone to arrive by the end of this year.