Oppo unveils bezel-less "Waterfall Display" with curved edges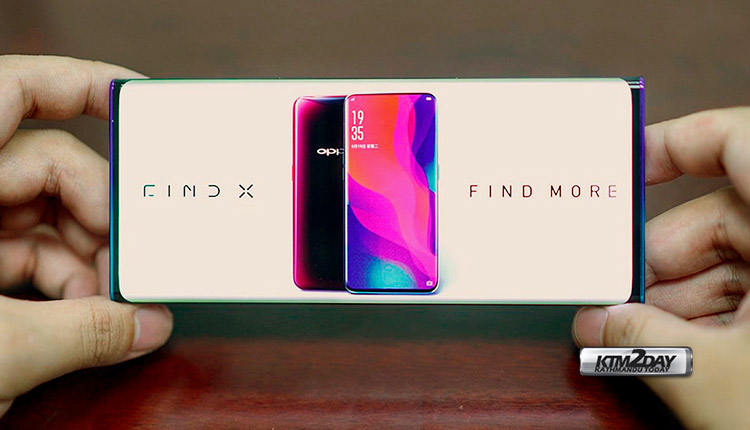 OPPO, like some of the other major mobile manufacturers, usually shows small advances in the technologies or functions in which they work, especially if they are colorful. They did it with the zoom (which we did not see until months later in the OPPO Reno 10x Zoom ) and they have done it again with the new Waterfall screen , with curved features looking to maximize the use of the front display.
A new panel shown in a prototype, showing that this new curvature of about 88 degrees promises to give a good screen / front ratio. Very similar to what we see today in many smartphones and that looks precisely for that visual effect of making the screen the center of attraction.
The company recently unveiled the prototype of this new design via their official twitter account and also through Vice Presiden't Weibo account showcasing the new fully functional waterfall screen.
A style that per se is not new since Samsung first launched similar screen with the launch of their Samsung Galaxy S6 Edge and can also be seen in current Huawei models such as the Huawei P30 Pro or the OnePlus 7 Pro .
In this way, with those 88 degrees the curvature index is much higher than those we have mentioned, so it promises to make a leap at the level of use of the front display. The brand in fact compares it with the OPPO Find X , which according to them has 93.8%, showing that the mobile that integrates this new screen will achieve a better relationship.
We will have to see how the interface adapts to the new screen real estate that will which can be seen in future devices from the company. With the punch hole camera display it was noticed that the extra millimeters gained did not gain any extra advantage. The user interface should also be free from distortions, aberrations and keep this area free from accidental touches.
The dummy phone, on which Oppo has used the Waterfall Screen, is void of any cut-out or notch to house the front camera setup, and this could indicate that Oppo has integrated its under display camera technology or a pop-up selfie camera. This new under display camera technology was showcased last month, and it is said to come with a custom-made display that will hide the front camera seamlessly.
At the moment we do not know whether smartphones featuring this technology will arrive this year or not but since a word has already come out from Oppo so we can hopefully expect so see it pretty soon.