Flir launches upgraded One Edge Pro wireless thermal camera for Android and iOS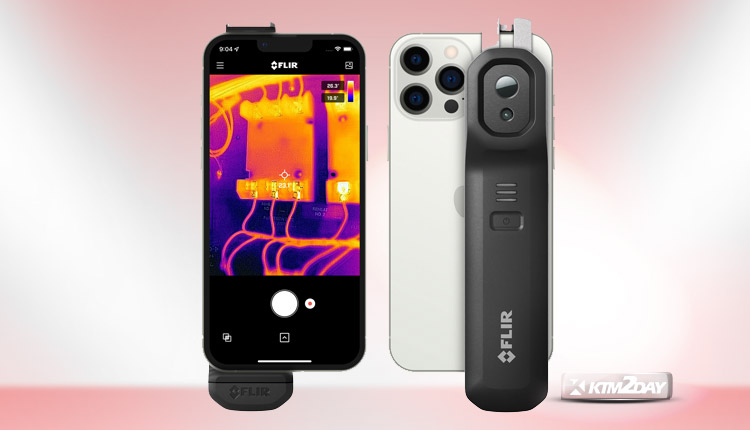 Multiple camera lenses have recently been introduced to modern smartphone models. It is usually accepted that the best smartphone camera is one that combines a primary wide lens, an ultrawide lens, and a telephoto zoom lens with high-quality picture processing.
Infrared (IR) cameras were once available on several mobile devices. However, FLIR has just released details on its latest thermal camera, the FLIR One Edge Pro.
Launched as a successor to the original FLIR One Edge, this new model features several improvements.
The updated and improved FLIR One Edge Pro looks and feels great. It is a breeze to mount it on the back of the mobile device. In addition, there is no requirement that the lens be connected to the smartphone in order to obtain output.
Images captured by the lens can be wirelessly transmitted to a smartphone. As an added bonus, it has been said that the One Edge Pro has better battery life than its forerunner. However, we are unsure exactly how much longer the battery will last as a result of upgrades.
There has been no improvement in the thermal imaging sensor's frame rate or resolution from the model it replaces.
It's worth noting that FLIR is not to blame for the low frame rate on this one; rather, it's government regulations.
It also has an MSX mode that helps make thermal images easier to understand by superimposing data from the regular camera's view. Some software updates have also been implemented.
Price for the FLIR One Edge Pro has been set at $550. That's $50 more than the FLIR One Edge Pro, which retails for $450.
In any case, you also benefit from the latest hardware updates. On November 10th, 2022, this gadget will be available for purchase. It may be purchased at FLIR's website and Amazon. Shipments will begin by year's end.
SPECIFICATIONS
Thermal Resolution

160 × 120 (19,200 pixels)
Battery Life

Approximately 1 hour 30 minutes
Object Temperature Range

-20°C — 120°C (–4°F — 248°F) and 0°C — 400°C (32°F — 752°F)
Accuracy

±3°C (5.4°F) or ±5%. Applicable 60 sec after start-up when the unit is within 15°C to 35°C (59°F to 95°F) and the scene is within 5°C to 120°C (41°F to 248°F)
Operating Temperature

-10°C to 50°C (14°F to 122°F), battery charging 0°C to 45°C (32°F to 113°F)
Spot Meter

Hottest, Coldest and 3 spot measurement