Samsung Galaxy S5 launched in Nepal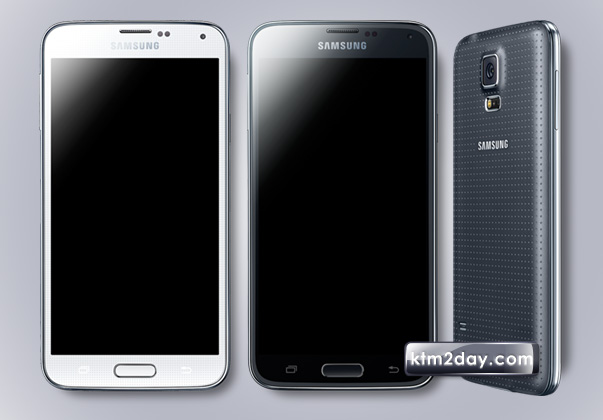 International Marketing Service (IMS) introduced Samsung Galaxy S5 in the Nepali market amid a function on Friday.
The flagship phone from South Korean electronics giant has been priced at Rs 76,000. The phone was launched in India on Friday itself. It costs IRs 51,500 in the Indian market.IMS is giving cash discount of Rs 3,000 within the month of April.
Sanjeev Mishra, general manager of IMS, said the new phone would take the Samsung brand to a new height in domestic as well as international market.
The Galaxy S5 comes with updated features like faster processor as well as improved camera compared to its predecessor – the Galaxy S4. It phone with Super Amoled display with 1920X1080 resolution can also record ultra high-definition video. It is powered by 2.5 GHz Snapdragon 801 quad-core processor and runs on Android 4.4.2 KitKat operating system.
Moreover, Samsung has incorporated water resistant technology and fingerprint scanner in the Galaxy S5. The handset weighs 145 grams. The edges of the device feature the same familiar silver accents as that in Galaxy S4 and Note 3, according to the company.
The Galaxy S5 has 2GB RAM and internal storage of 32 GB. It sports a 16MP rear camera with Samsung´s ISOCELL technology that boosts photography in low light settings and 2MP front camera. The phone is powered by 2800 mAh battery.
IMS aims to sell 1,000 units of S5 per month.
The company also launched wearable devices like Galaxy Gear 2, Gear 2 Neo and Gear Fit on Friday. While Gear 2 has been priced at Rs 35,000, Gear 2 Neo and Gear Fit cost Rs 23,000 each.
Samsung Galaxy S5 available at Rs. 76,000