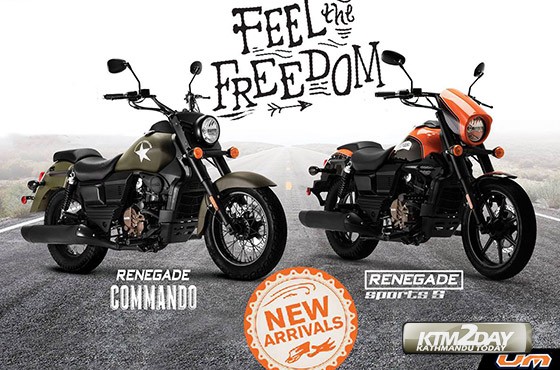 IME Automotives, the authorized distributor of UM motorcycles for Nepal, has launched two 300 cc bikes — Renegade Commando and Renegade Sport S — in the domestic market.
Issuing a statement, IME Automotives said that the Renegade Commando has been launched with the theme of 'Feel the Freedom' and Renegade Sport S with 'Rule the Streets' theme.
The company hasn't disclosed the price on these models yet but prices are speculated to be around Rs. 500,000 for each of these models.
The company has also been selling other UM models of Renegade series and Dirt series.