OnePlus gearing up for world's first 5G smartphone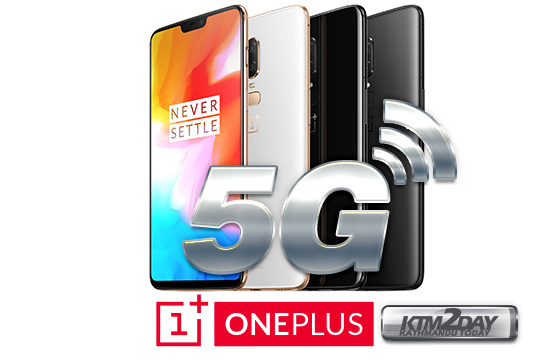 OnePlus could be gearing up to be among the first manufacturers to launch a 5G smartphone, with a date of January 15, 2019 having been teased by the company through its Weibo account. The manufacturer is likely to launch a 5G version of its flagship smartphone at the time, or could even push the launch of the OnePlus 6T to be 5G-ready at launch.
The post on the company's Weibo feed shows a smartphone, which appears to be the OnePlus 6, with its calendar app open and January 15, 2019 highlighted. The post also has a time highlighted, which could be the time of the event when the announcement is made.
There are no other obvious indications of what can be expected from the announcement, but considering that the company is working to bring 5G in 2019, this could well be what we'll see on the date.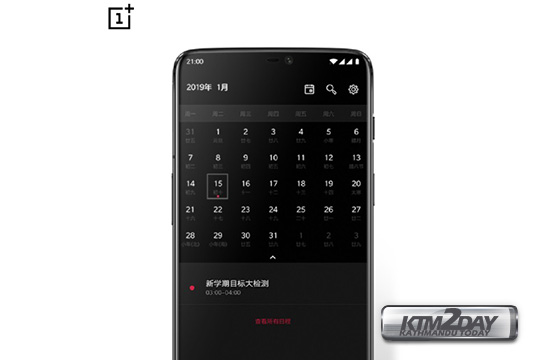 5G connectivity is set to be one of the biggest changes in smartphones in 2019, and will be a major selling point for devices as global networks begin rolling out 5G connectivity.
While uptake will be predictably slow initially, eventually all smartphones will be expected to sport compatibility for the new-age network. OnePlus, as well as its parent company Oppo, have been working on bringing 5G connectivity to their smartphones as early as possible, and are likely to be sharing resources in their common goal.
For now, major chipset makers haven't implemented 5G modems in their offerings, which isn't surprising considering that it's not the need of the hour.
However, Qualcomm has already developed the Snapdragon X50 5G modem, which would need to be implemented in its chipsets going forward. We could thus see a modified version of the current Qualcomm Snapdragon 845 chipset that sports the X50 modem in early 2019, which will make its way onto the next OnePlus smartphone.
And while we were earlier expecting the next OnePlus device – the OnePlus 6T – in November this year, the launch could well be pushed to January in order to incorporate 5G connectivity.