Samsung confirms Galaxy S22 series launch at Galaxy Unpacked 2022 event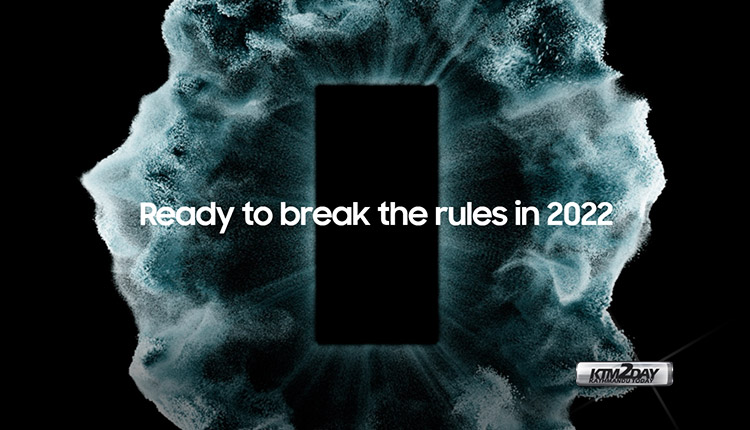 In February 2022, we might anticipate to witness the first glimpse of the Samsung Galaxy S22 during Samsung's Unpacked event.
Samsung MX President and Head TM Roh confirmed in a new blog post that the launch will take place in February, albeit an exact date has not yet been announced.
On the morning of February 9, at 7 a.m. PT/10:30 a.m. ET/3:30 pm GMT, a source predicted the launch will take place, according to recent leaks.
The release date of the Galaxy S22 has been rumored to be February 25, although Samsung has yet to confirm this information. There is still no confirmed date for Samsung's Unpacked event yet.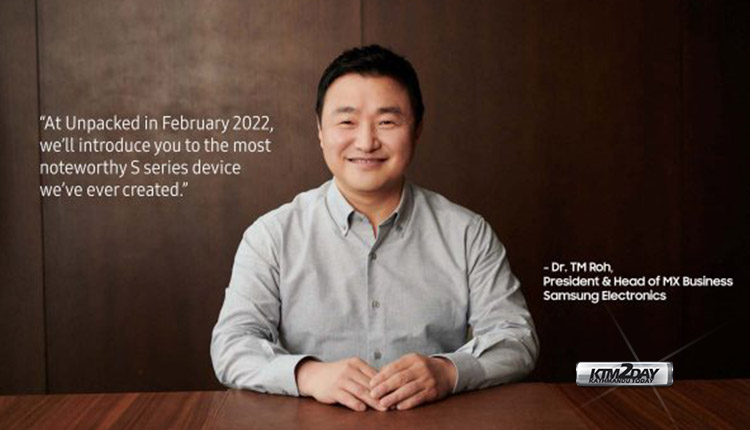 As of 10am ET / 7am PT on Friday, January 21, residents of the United States will be able to reserve Samsung's forthcoming phones, which will include a $50 Samsung Credit to use on other products. This may or may not be available in other markets.
The Samsung Galaxy S22 was not mentioned by Roh in his blog post, but he did make a reference to the upcoming Galaxy S smartphones.
The post on the blog adds, "A new S series device will be unveiled at Unpacked in February 2022, the most significant yet. It's finally here: Samsung's next-generation Galaxy S smartphone, combining all the best features of previous Galaxy models into a single device."
Noteworthy in Roh's comments suggests that a Samsung Galaxy S22 phone will incorporate features from its predecessor, the Galaxy Note.
What about the Note series?
According to numerous rumors, the Samsung Galaxy S22 Ultra will take design cues from the Note line than the outgoing model. Compared to the Galaxy S21 Ultra, the S22 Ultra is rumored to have a more squared-off design, with a dedicated slot for the S Pen stylus.
As with the Samsung Galaxy Note 20 Ultra, many believe this smartphone will serve as a sort of spiritual successor to that device. Despite Roh's words, they strongly suggest that the leaks are accurate.
He claims, "When Samsung didn't produce a new Galaxy Note last year, many of you were taken aback. With the Galaxy Note series, you were able to go from gaming ecstasy to high-octane productivity in the blink of an eye because of its unparalleled creativity and efficiency.
"Many people compare the lifelike S Pen to writing with ink on paper, and you were one of them. And we haven't forgotten about the things you enjoy most."
Again, there's no official word on whether Samsung's S Pen stylus will make a comeback on the Galaxy S22 Ultra, but the implication is there.
Roh goes on to say, "Using it, you'll be able to record the brightest, most detailed images and videos you've ever seen on a phone. Power, speed, and tools you'll find nowhere else will let you take control of the day.
"You'll be able to take advantage of the most advanced Galaxy experience yet. You may do all of this knowing that you're contributing to one of the Galaxy's most sustainable ecosystems. You will, of course, be a part of Samsung's efforts to reshape the future of smartphones."
This next launch will mark the beginning of a new line of high-end smartphones, as can be seen from the statements above.
Other Samsung gadgets, such as the Galaxy Tab S8, could make an appearance at Unpacked 2022. The only thing left to do is wait for Samsung to officially announce the date of its Unpacked event in February.