Micromax In 2 expected to be powered by Helio G88 SoC, 48 MP triple camera setup and more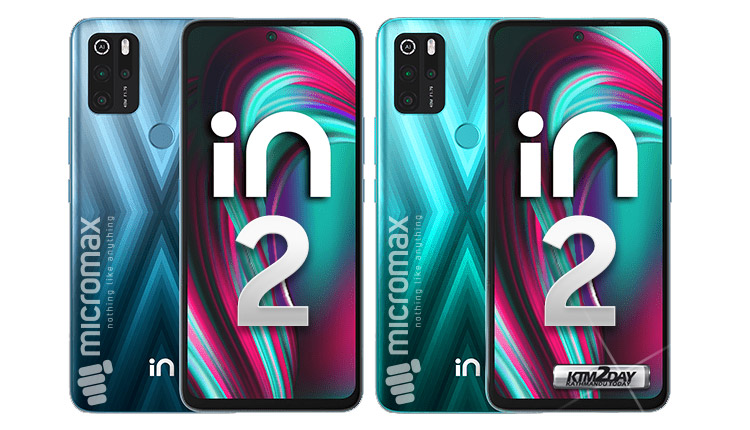 This follows the company's recent launch of the Micromax In Note 2 smartphone in India, which is rumored to be working on a follow-up.
According to rumors, the rumored Micromax In 2 smartphone will be powered by a MediaTek Helio G88 SoC, which is supposed to have an HD display of 6.5 inches and 90Hz refresh rate.
A 48-megapixel primary camera is expected to be the star of the smartphone's triple rear camera arrangement. The source also provided information about the phone's price. As of this writing, Micromax has not provided any information about the rumored phone, including a price or detailed specifications.
Micromax In 2 Specifications (expected)
Full HD+ IPS LCD display with 90Hz refresh rate is expected in the Micromax In 2. According to the informant, the phone may be powered by a MediaTek Helio G88 SoC. Details about Micromax In 2 RAM variations are yet to be released. The device is expected to have a polycarbonate back and come pre-installed with Android 11.
For the Micromax In 2, an 8MP front-facing camera and a 48MP rear-facing sensor are possible features, according to the tipped-off tipster, who claims that the phone is now in development.
Speculation has it that the Micromax In 2 will include a 5,000mAh battery, with the ability to charge at 18W. The alleged details should be taken with a grain of salt because the company has yet to issue an official statement.
Micromax In 2 Price in Nepal (expected)
The Micromax In 2 smartphone is expected to launch in India soon in the first phase. The phone could be launched in Nepali market later after it's formal launch in Indian market first.
Micromax's In 2 smartphone could cost between INR. 10,000 and INR. 11,000, according to a tweet from Ishant Raj and a tip from Abhishek Yadav. There have been no official announcements from Micromax on its rumored smartphone, although the company just introduced the In Note 2 smartphone for INR. 13,490(NRs 21,584).