Samsung is working on a clamshell-type folding phone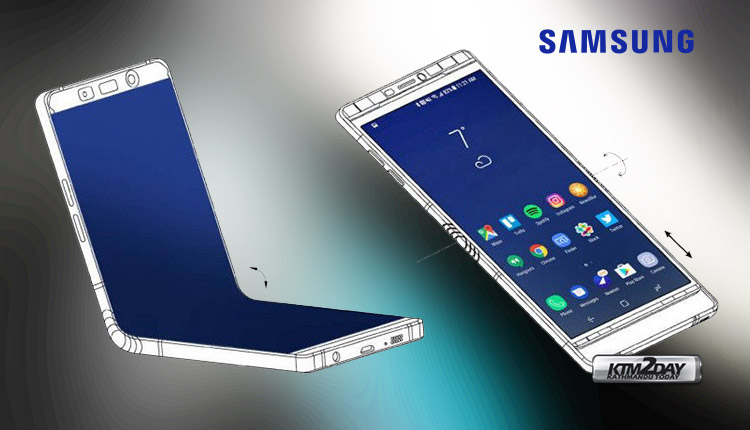 Samsung presented the world's first fold-able smartphone device Samsung Galaxy Fold and also quickly put it back on shelf due to the problems that appeared in its first few units delivered to youtube reviewers . The device is still awaiting its launch and could be announced soon.
Now, while we wait for the final date of sale, the Korean medium ETNews says that Samsung is already working on a new folding device that, unlike the Galaxy Fold, would fold on its horizontal axis and, once unfolded, it would have a smaller size: 6.7 inches.
According to ETNews, Samsung upcoming new foldable smartphone could arrive next year, would be folded on its horizontal axis and would be much more compact. In fact, it would have a 6.7-inch OLED panel that would fold inward, as if it were a clamshell-type phone, resulting in a much more compact mobile than most proposals currently on the market.
This design, which resembles the patents presented by Samsung in 2016, inevitably recalls the folding version of the RAZR that Motorola is working on or the Sharp prototype that we saw in April and that included an AMOLED panel of 6.18 inches with vertical folding.
In addition, ETNews states that the new folding mobile that Samsung is working on, once folded, would have a 1-inch screen on the outside . Obviously, that small panel would be used to show clock and notifications.
The source calls the model Galaxy Fold 2, but given the big difference in format and usage scenarios, the official naming could be different but the price tag could be lighter than the current Galaxy Fold model.