Samsung set to launch Galaxy Note 10 cheaper variant soon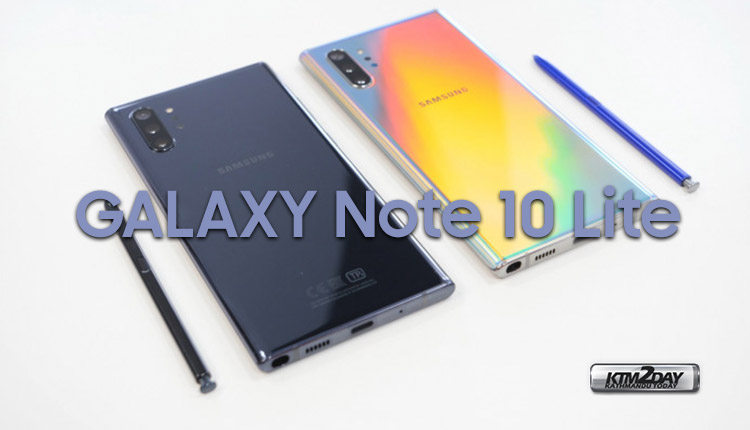 The Samsung Galaxy Note range is usually the flagship line, but Samsung in the past has launched a cheaper variant of this series back in 2014.
The Korean smartphone manufacturer launched Galaxy Note 3 Neo (N750) with trimmed down specification and offered this device at a much cheaper price. In this model , Samsung replaced the octa-core processor with a low performing hexa-core chipset, featured a smaller screen and even degraded the cameras while cutting down the cost. It seems the company is going to repeat this experiment with the recently launched Note 10 series.
According to a site SamMobile, Samsung is working on a cheaper model of the Galaxy Note 10 already launched this year, and according to this source will be called Galaxy Note 10 Lite.
According to this source, the model is called SM-N770F, and will be launched in European markets in at least two color options: Black and red. The big question is what will make this device a significantly cheaper model.
The Note line has always looked like Samsung's "finest creations". Unfortunately, the technical specifications of the SM-N770F remain a complete mystery at this time. The Sammobile report only reveals that the device will have a 128 GB of internal storage.
Since the Galaxy Note 10 starts at US $950, it certainly makes sense for Samsung to introduce a more affordable option for consumers who want a smartphone with the S Pen, but do not wish to spend a hefty price.
As a rumor shared by trusted informant Evan Blass earlier last month, Samsung also plans to merge its Galaxy S and Note lines next year. Instead of the Galaxy S11 we can see a series 'Galaxy One' at the beginning of next year with an integrated S pen.