Android Q desktop mode will be most promising feature for future smartphones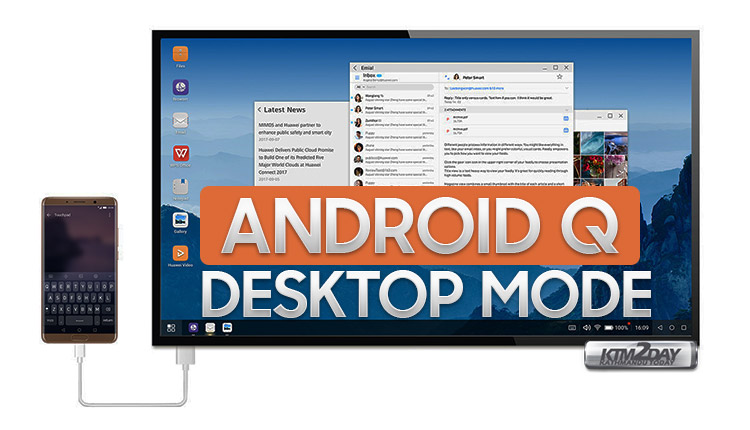 It is very good news that Android Q is preparing for that imminent future of folding screens, gesture navigation or that offers support for dark mode , but above all these options there is another promising feature that draws our attention: the desktop mode . Q is the 10th major platform release of the software that dominates the smartphone market
The option is already available in the first beta of Android Q that has just been launched, and although it is still incomplete, it may become one of the most striking features for the convergent future of the android platform .
Android Q's desktop mode which is still development will compete directly with Samsung's Dex and Huawei PC Mode.
The desktop mode feature will allow the user's device to connect to a monitor, mouse and keyboard as use it as if it were a desktop PC.
With smartphones coming with more powerful processors and ample memory and storage options, this will be a right move in the new direction which will give end users the option to utilize smartphone hardware in other areas for productivity .

Microsoft was probably first off the blocks with Continuum in Windows 10 Mobile, but then it abandoned mobile. Jide's Remix OS, a commercial development of the Android x86 project started by former Googlers, didn't last the race as the company changed focus. Samsung and Huawei fly the flag, supporting the feature in high-end phones.
As of March 13, 2019, Android Q Beta 1 is out in the wild and available to download on the Pixel, Pixel 2, and Pixel 3 series. According to Google, Beta 2 will follow in early April, Beta 3 will be released in early May (likely during Google I/O), and Beta 4 will land in early June.
Following all of that, Q3 will see the launch of Beta 5, Beta 6, and the final public release.