Gold price hits historic high of Rs 90,600 per tola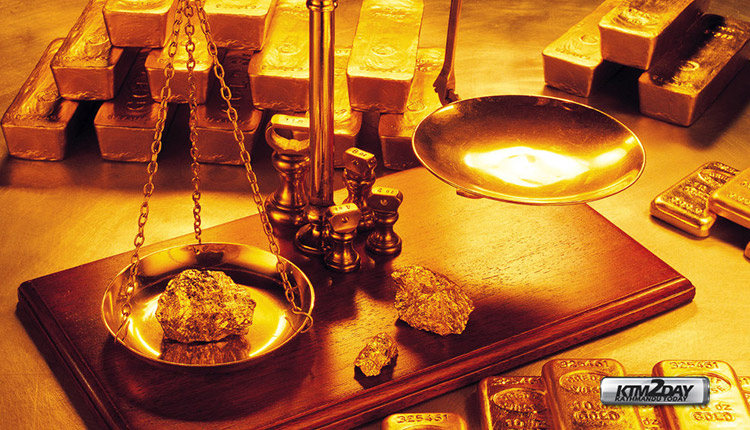 The price of gold reached a historic high of Rs 90,600 per tola (11.664 grams) on Sunday.
According to the Federation of Nepal Gold and Silver Dealers' Association (FENEGOSIDA), the price of the precious yellow metal increased by Rs 700 per tola in two days as its price on Friday stood at Rs 89,900. After remaining shut for almost two and a half months, the bullion market opened with an increased value of Rs 10,400 per tola. Prior to this, gold was being traded for Rs 77,000 per tola in March. The FENEGOSIDA had fixed the gold price at Rs 87,400 per tola on June 7. Gold price has been steadily increasing since the resumption of the bullion market in Nepal, following the relaxation of the lockdown.
"The flow of sellers is more in comparison to buyers," said Dharma Sundar Bajracharya, general secretary at FENEGOSIDA. "It has put pressure on the dealers." Gold dealers have requested consumers to limit the selling of gold ornaments as the industry itself is suffering due to the COVID-19 outbreak. There are around 22,000 gold traders in Nepal that have been operating the market with an estimated investment of Rs 60 billion.
Gold price is expected to shoot up if the instability of the world economy continues. The uncertainty in the economy has been attracting bulk investors to invest in the gold market and the depreciation of the Nepali currency has also contributed to the price hike. The Nepali gold market has been sustaining a significant damage due to different reasons for the last one year.
An average of 20 kilograms of gold was being traded daily before the lockdown which has come down to almost zero after the market resumption.