Huawei unveils EMUI 11 with new features, still based on Android 10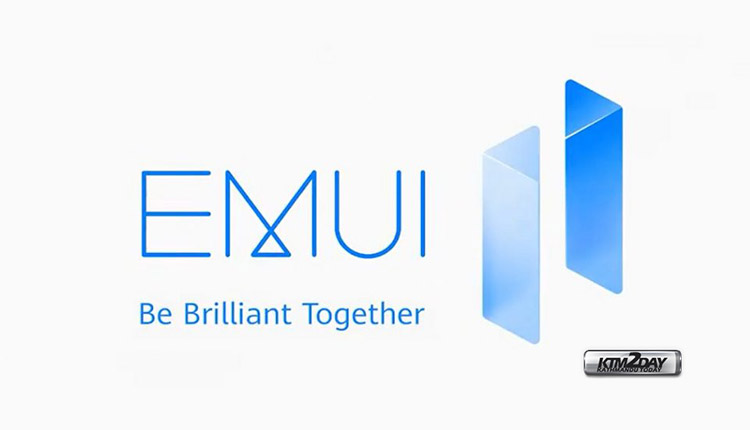 Huawei announces EMUI 11 based on Android 10 and with interface improvements and privacy in conference for developers
Huawei presented the EMUI 11 on Thursday ( Sept 10), during the HDC 2020 conference (Huawei Developer Conference). The successor to EMUI 10 comes with new features such as interface improvements and privacy. The update, however, is based on Android 10 instead of Android 11, which reached the final version this week.
The new EMUI brings changes in system design, which will now have more fluid and subtle animations. In addition, the always-on display now features new colorful themes, such as the look inspired by the works of painter Piet Mondrian. Users can also create their own themes for screen with images and GIFs.
Multitasking has received improvements to the successor of the EMUI 10, which allows you to split the screen with two applications or run them in floating windows. The photo and video gallery had improvements in the interface while the annotations app gained a feature to extract text from photos and documents (OCR).
Huawei has also introduced new permission access history and app launch record pages to the settings menu, allowing you to see times and number of requests.
The update still ensures more privacy when designing the phone screen. "When you project your phone onto an external display, incoming messages and calls are displayed only on your phone screen, protecting your privacy and ensuring the continuity of screen projection," says the update notes for the new version of EMUI.
Huawei's ecosystem spans a range of products and the company is working to integrate them ever closer together. Multi-screen Collaboration enters its third iteration, allowing you to share documents, watch movies, and play mobile games from your phone on your Huawei or Honor laptop. Up to three apps are now supported on a single PC simultaneously for improved multitasking.
The EMUI 11 beta will soon arrive on smartphones from the Huawei P40 and Huawei Mate 30 series.
Huawei promises mobile phone with HarmonyOS in 2021
Also on Thursday, at the same conference for developers, Huawei announced HarmonyOS 2.0 for smartphones, watches, smart TVs and other devices. According to the CEO of the Chinese brand, Richard Yu, the first mobile phone with the operating system in place of Android will be released next year.
EMUI 11 Eligible Phones
Huawei Mate-series:
Huawei Mate 30 Pro
Huawei Mate 30 Pro 5G
Huawei Mate 30
Huawei Mate 30 5G
Huawei Mate 30 RS Porsche design
Huawei Mate 20
Huawei Mate 20 Pro
Huawei Mate 20 X (5G)
Huawei Mate 20 X (4G)
Huawei Mate 20 Porsche RS
Huawei Mate X
Huawei Mate Xs
Huawei P-series:
Huawei P40
Huawei P40 Pro
Huawei P40 Pro+
Huawei P40 Lite
Huawei P40 Lite 5G
Huawei P30
Huawei P30 Pro
Huawei P30 Pro New Edition
Huawei Nova-series:
Huawei Nova 7 SE
Huawei Nova 7
Huawei Nova 7 Pro
Huawei Nova 7i
Huawei Nova 6
Huawei Nova 6 5G
Huawei Nova 6 SE
Huawei Nova 5T
Huawei Nova 5
Huawei Nova 5 Pro
Huawei Nova 5Z
Huawei Nova 5i Pro
Huawei Enjoy Series:
Huawei Enjoy 20 Pro
Huawei Enjoy Z 5G
Huawei Enjoy 10e
Huawei Enjoy 10 Plus
Huawei Enjoy 10S
Huawei Tablets:
Huawei MatePad Pro 4G
Huawei MatePad Pro 5G
Huawei MatePad
Huawei MatePad 10.8
Huawei MediaPad M6
Honor Devices for Magic UI 4/EMUI 11:
Honor 30
Honor 30 Pro
Honor 30 Pro+
Honor 30S
Honor 30 Youth Edition/Honor 30 Lite
Honor V30/View30
Honor V30 Pro/View30 Pro
Honor V20
Honor 20
Honor 20 Pro
Honor 20S
Honor X10
Honor X10 Max
Honor Play 4
Honor Play 4 Pro
Honor 20 Youth Edition/20 lite[EMUI 11]
Honor 9X [EMUI 11]
Honor 9X Pro [EMUI 11]
Honor ViewPad V6 [EMUI 11]