Huawei presents its first Smart TV with OLED panel and pop-up camera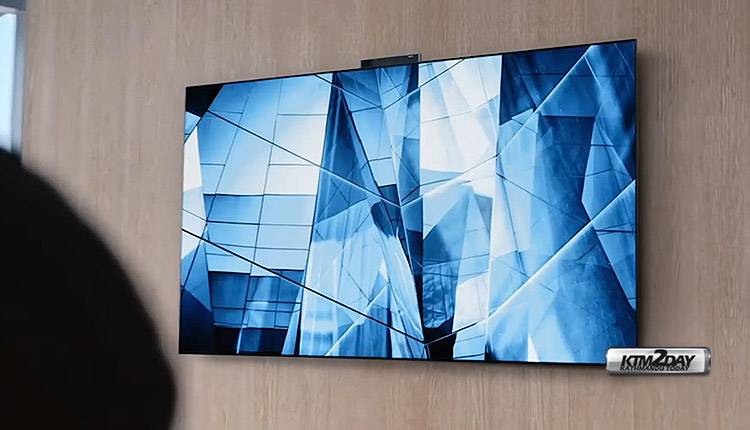 As the rumors hinted, Huawei unveiled it's new Smart TV to add to its timid portfolio. The new television is called Huawei Vision Smart TV X65 and is the company's first with an OLED panel.
It should be noted that Huawei's first Smart TV was launched in late 2019. However, this has a Quantum Dot Screen panel, a technology that is also used by Samsung on its TVs.
The new Huawei Vision Smart TV X65 doesn't just shine for its OLED panel, which promises a fairly good color reproduction. Its structure is now more elegant, thanks to its very thin bezels and a thickness of only 24.9mm.

Features of Huawei Vision Smart TV X65
65-inch OLED panel with 4K resolution
Honghu 898 Processor
24MP pop-up wide angle camera
14 speakers
Hongmeng OS
This Smart TV comes equipped with a new processor developed by Huawei for smart TVs. Among its potential, we can highlight the feature which can adjust the color of the screen as well as its speed. Additionally, it will adjust the TV screen to existing lighting conditions.
As far as audio quality is concerned, the Huawei Vision Smart TV X65 comes equipped with 14 speakers. Thanks to their 5.1 channel, these speakers promise surround sound playback, intelligently adapting the sound distribution depending on the environment around you.
Smart TV with Pop-up Camera
Thanks to its 24MP pop-up camera, you don't need another gadget to talk to family, friends or collegues. It has a wide angle lens that can accommodate many people in the frame.
This camera can still be controlled by gestures, so you won't even need to leave the couch to make video calls. With a predefined set of gestures, you'll be able to control multiple features from a distance.
Price and availability
This TV was announced with a price of around €3250. It is a value that is in line with what is practiced by other brands in this segment, so it will not be here that Huawei Vision Smart TV X65 will stand out.
For now, we have no information about a global release of this Smart TV. Since it comes equipped with the Hongmeng OS operating system which is currently only targeted for the chinese market and that the chances of launching in other global markets are pretty slim as for now.