Xiaomi Mi Router AX9000 launched for the international market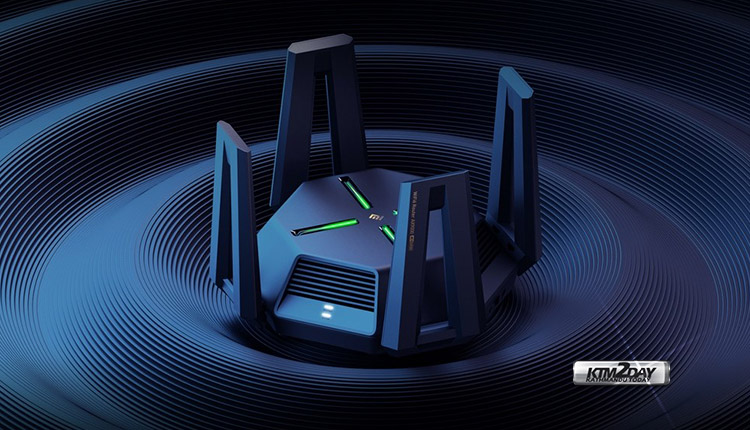 Xiaomi has introduced its flagship Wi-Fi 6 (802.11ax) gaming flagship router Mi Router AX9000 to the international market.
The Mi Router AX9000 originally debuted in China at the end of March and is now available in Europe. The suggested retail price is US$ 259 (NRs 30,850).
The router is built around a Qualcomm Hexa-core processor, which includes a quad-core CPU and a dual-core NPU. The manufacturer calls the router a tri-band. In addition to the 2.4 and two 5 GHz bands, there is a third band called 5G_Game, which, as the name suggests, is for gaming.
The new Mi AX9000 router also supports MU-MIMO and OFDMA, meaning it can support up to 16 devices. The router features a redesigned octagonal casing in plan view, as well as four antennas and four network ports on the rear panel. It is noteworthy that the company also equipped the device with a USB 3.0 port.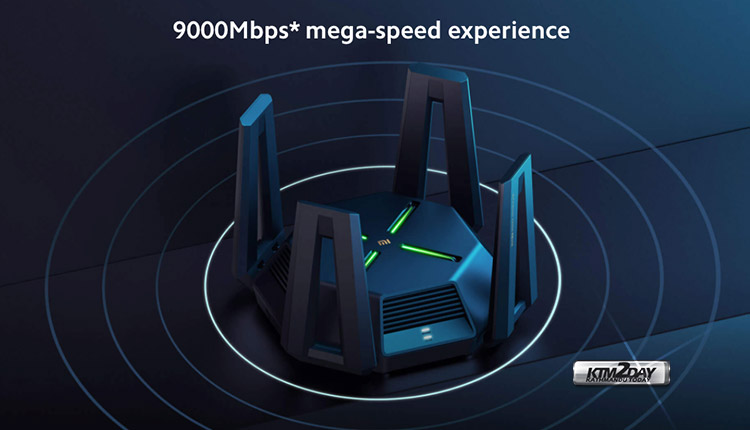 The device is equipped with one fan for cooling. Xiaomi Mi AX9000 supports data transfer rates up to 8354 Mbps. Xiaomi has also focused on connectivity and range: the new router can provide high speed up to 12 meters through any walls or obstacles in the house.