Panchakanya sets up premixed concrete plant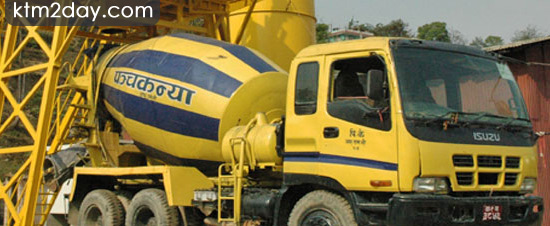 Panchakanya Concrete Premix Pvt Ltd serves commercial, industrial, infrastructural and residential segments and carries the distinction of being the only supplier of concrete premix in the country.
The company undertakes supply orders for the construction industry in Kathmandu and nearby areas.
"The ready mix concrete plant has been set up with a view to providing quality concrete and concrete products like precast to the Nepalese market," said Ram Raja Basnet, senior sales officer, the Panchakanya Group. It is Panchakanya's vision to be a pioneer in the construction arena in Nepal, he said.
"Both material and equipment used are processed under optimal technology to maintain consistency in quality," said Anjan K Bhattrai, plant manager, Panchakanya Premix Pvt Ltd.
The production capacity per day is 200 cubic metre (8-hour operation), whereas the production capacity is 4,32,000 cubic metre per annum (24-hour operation), said Bhattrai.
"Due to concrete premix, construction process has become easier specially for large projects," said engineer Biken Maharjan.
It not only cuts down on the construction time but also prevents mistakes in preparing the mixture with right proportion of ingredients.
"The concrete range used are M15, M20, M25 and other grades as per the requirement. Our target market is Kathmandu metropolitan city and its surrounding areas," Bhattrai said.
Large construction works are usually done with premix, a worker said.