Vehicles on Nepali roads grow thirteen times in 20 years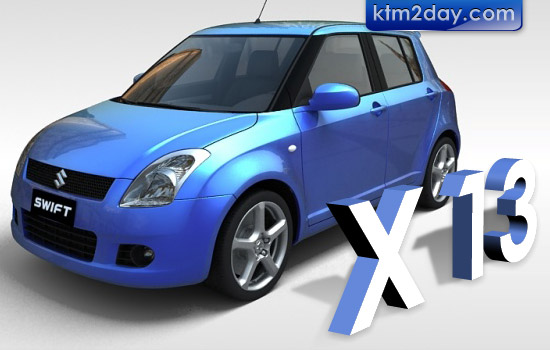 Vehicles entering on Nepal roads have grown thirteen times between 1989-90 and 2009-10 with 1.01 million vehilces plying on the road currently.
However, the real growth has been seen in the last two years with 102,570 vehicle registrations in the fiscal year 2008-09 and 201,787 last year. According to Department of Transport Management (DoTM), until 1989-90 only 78,378 vehicles were on the roads, comprising bus (4,159), car,jeep and van (24,050) and motorcycle (35,776).
There were no microbuses and pick-ups on Nepali roads till 2001-02. Their current number is 2,028 and 6,681, respectively. Of 1.01 million vehicles plying on the road, motorcycles cover 63.67 per cent with 744,727 motorcycles in the country, followed by 113,391 cars, jeeps and vans, 56,827 tractors, 45,961 trucks and heavy vehicles, and 23,243 buses.
Distribution of vehicles is unequal in the country having half of vehicle centred in the Bagamati zone. The zone has 49.05 vehicles plying, numbering 506,135. Narayani zone is in the second position in vehicle registration with 224,640 in the last two decades while Lumbini (76,923), Koshi (60,568) and Gandaki (46,140) are in the third, fourth and fifth places.
Mid-Western and Far-Western regions have the least number of vehicles not exceeding 30,000. Around 5,815, 16,747, 11,174 and 3,534 vehicles were registered in Rapti, Bheri, Seti and Mahakali zones, respectively. According to the department, motorcycles are the most-used vehicle, which covers 83.60 per cent with 201,787 vehicles registered last year.
Around 168,707 motorcycles added to the list in 2009-10, followed by cars, jeeps, vans, microbuses (14,388), tractor/power talor (11,460) bus, minibus, truck (5,857) and heavy vehicles (1,335). Only nine tempo and 31 other vehicles entered the Nepali roads during the period.