UK shows concern on AML Bills' progress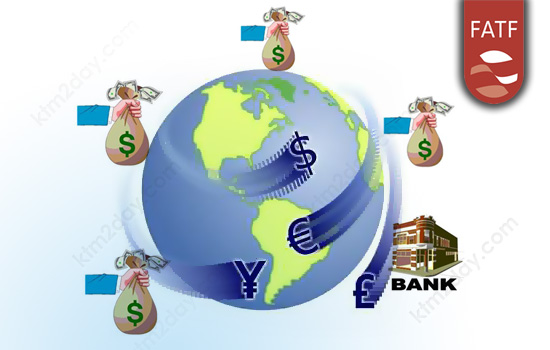 The United Kingdom (UK) has shown its concern on Nepal's commitment on fighting against the flow of dirty money.
Reminding that the Financial Action Task Force's (FATF) extension of time for Nepal to fulfill its commitment due to international lobbying in February during the Paris meeting, deputy head of Mission of the UK Embassy Guy Harrison today — during the meeting with the central bank governor Dr Yub Raj Khatiwada — asked the progress on Nepal's part.
"Nepal should abide by its international commitments as soon as possible," he said, adding that the UK, as a well-wisher of Nepal, is concerned as the failure in fulfilling international commitments will create negative image of Nepal in the international arena.
Though Nepal had ratified Anti Money Laundering UN conventions, it has still to pass three key Bills — Mutual Legal Assistance Bill, Extradition Bill and Bill Against Organised Crime — that are among the major commitments to the FATF, an inter-governmental body that keeps tab on flow of dirty money across the world.
Assuring that the country will fulfill its commitment, Khatiwada said that the country is currently passing through a political transition that has delayed the process. "As soon as the government will take shape, we will start the process that has been halted," he said.
The three Bills are in the Parliament but due to ruling party UCPN-Maoist's internal conflict, it has been delayed to pass them and prove international community that Nepal is committed to fight against the flow of dirty money.
Established in 1989 by the ministers of its member jurisdictions to set standards and promote effective implementation of legal, regulatory and operational measures for combating money laundering, terrorist financing and other related threats to the integrity of the international financial system, the FATF had in February in Paris meeting granted Nepal time extension to pass the three remaining Bills.
Meanwhile, a team led by central bank deputy governor Maha Prasad Adhikari left for New Delhi today to take part in the face-to-face interaction to be held tomorrow. Nepal will present its current status on its move in fighting against the flow of dirty money during the face-to-face meet.