eSewa announces no charges on credit card bill payments offer in April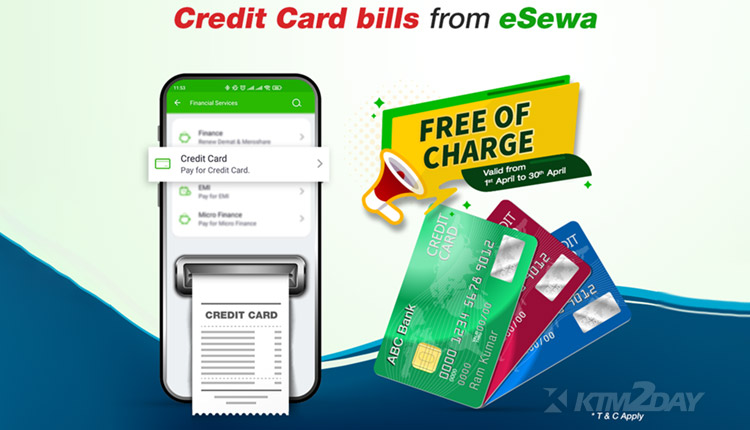 Credit card payments of any bank and financial institution can be made free of cost through eSewa online payment service.
eSewa has introduced this facility to encourage online credit card payments.
The scheme will be operational till April 30. The number of credit card users in Nepal has been increasing in recent years.
The company has stated that more than 50 banks and financial institutions are currently affiliated with eSewa.
Users with eSewa account can easily make credit card payments from their mobile or using web portal.
Users who do not have an eSewa account can make credit card payments through nearby eSewa Zones, eSewa Points or eSewa Cash Points.