Big Boss 6: Urvashi Dholakia surprised at winning reality show, says Imam Siddique deserved it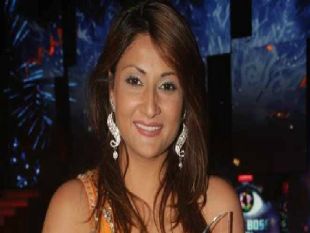 MUMBAI: For popular television actress Urvashi Dholakia who won the sixth season of reality show 'Bigg Boss' tonight, co-contestant Imam Siddique is the winner.
"I felt Imam would win the show considering the tagline of the show is 'alag che'. I did not think I would win. I thought I had no chance of winning," Urvashi told PTI in an interview.
"I was also shocked when Delnaaz was out. I felt she was a strong contender and that she could win," she added.
Even though Imam was known to be picking up fights with everyone, "Imam is a winner as a wild card entry to reach till the finale …it is a big thing. He is a perfect entertainer for the audience," she said.
Urvashi, who won Rs 50 lakh in cash and a trophy, became the third TV actress in a row to have won the controversial reality show.
Throughout her stint in Bigg Boss, Urvashi remained just herself – being straight forward.
"I was just being myself on the show. I was honest and truthful on the show. I never took sides and gave my straight forward opinion," she said.
Urvashi, known by her role as on-screen vamp 'Komalika', feels her journey on the reality show was a roller coaster ride.
"It has been a very nice experience. I learnt lot of things. Its been a roller coaster ride…there have been ups and downs. I have made new relations here like with Sana, Niketan, Mink, Navjot Singh Sidhu," Urvashi said.