Immigration seen as Britain's biggest problem: Poll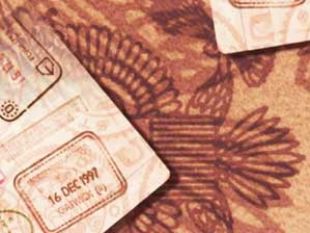 LONDON: British public views immigration as the biggest problem facing their society with one in three people believing that tension between immigrants and people born in the UK is a major cause of division, a new survey has found.
A report by the thinktank 'British Future', titled "State of the Nation: Where is Bittersweet Britain Heading?", found that one in three people believes tension between immigrants and people born in the UK is the major cause of division, while well over half regard it as one of the top three causes.
It, however, also suggests people are, at heart, tolerant of those who come into the country.
Sunder Katwala, director of 'British Future', said the survey highlighted a national anxiety about immigration to which national politicians needed to respond.
An expected influx from new EU member states of Bulgaria and Romania has thrown the issue into the limelight this week, with communities and local government secretary Eric Pickles stressing on "problems" this is expected to cause.
Prime Minister David Cameron also backed these fears, saying any influx is "a very difficult calculation to make" and "the detail is not there yet".
The 'British Future' poll, conducted by Ipsos MORI, coincides with warnings that the expanding migrant population will put increased pressure on both the private and social housing sectors.
MPs fear that as many as 300,000 migrants could enter the UK from Bulgaria and Romania when current restrictions on their movement are lifted next year.
Pickles, however, has refused to put a figure to how many new EU migrants the government expects to enter into the country after getting the right to live and work in the UK.
"The truth is I don't think anybody entirely knows the number that will come from Bulgaria and Romania," said Pickles, who is preparing to give a major speech this week in which he will announce further efforts to aid integration.
Mastery of English will be singled out as the key to social mobility in Britain, uniting people and increasing their understanding of one another.
The UK's Migration Advisory Committee had said in November, 2011, that 82,000 Romanians and 52,000 Bulgarians were due to be residents in Britain by July, 2011.
This figure is expected to increase dramatically in 2014 when a series of "transitional controls", which have limited the right of citizens from the EU's two newest member states, will be lifted.