The iPhone 14 series will have an incredible battery life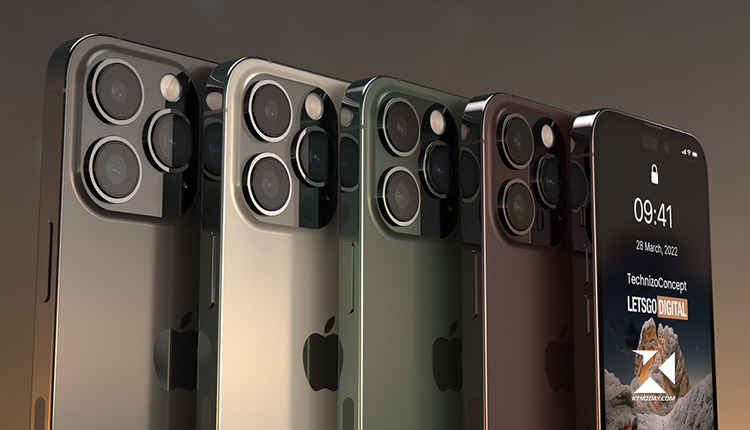 The weaknesses of iPhones have improved with time. It is now possible to have the best cameras, screens, processors, and chargers, all of which are improving at a rapid pace.
For such high-end device, the battery has always been a major problem for Apple. Despite the fact that battery life on the iPhone 12 was greatly enhanced, new reports claim that the iPhone 14 will be even better.
The iPhone's battery is already one of the greatest in the industry for high-end handsets. In this case, the iPhone 2022 will feature large capacity battery if the company claims that it will continue to improve.
The iPhone 14's increased cost will be reflected in its increased battery capacity
However, it is projected to be the most expensive iPhone ever, and we have already seen this happen with other manufacturers. As a result of the Always On display, an improved front-facing camera, and a next-generation chipset, the price of the Pro model will almost certainly rise.
The battery capacity of the various iPhone 2022 models may currently be estimated based on information that is only available in the rumor mill. If these data are confirmed, certain models leap forward, while others don't, depending on how accurate they are.
iPhone 14 – 3,279 mAh (iPhone 13 – 3,227 mAh)
iPhone 14 Max – 4,325 mAh
iPhone 14 Pro – 3,200 mAh (iPhone 13 Pro – 3,095 mAh)
iPhone 14 Pro Max – 4,323 mAh (iPhone 13 Pro Max – 4,352 mAh)
The 14 Pro Max, the top-of-the-line model, is even marginally inferior to the current 13 Pro Max. This does not imply a reduction of autonomy, as the new hardware components' composition will be better optimized, resulting in lower consumption and better performance than before. When it comes to technology, Apple relies on balance.
The upcoming iPhone 14 Max (the huge non-Pro variant) will have the longest battery life, according to this facts circulating online. The iPhone 14 and iPhone 14 Pro would benefit from the increased battery capacity.
Adding approximately 100mAh to the iPhone 14 would solidify it as a tiny phone with improved autonomy.
According to the comparisons above, this will lose roughly 30mAh compared to the iPhone 14 Pro Max. There should be no influence from this 30mAh, given that our battery comparison found that the 13 Pro Max outperformed its rivals by a significant margin in terms of capacity.