Telecoms provide free calls and sms in the earthquake aftermath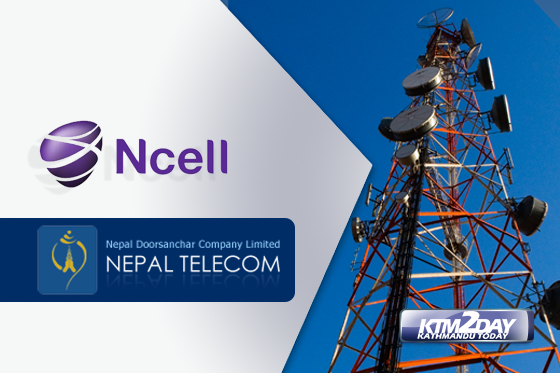 Keeping in mind that subscribers could find it next to impossible to recharge their mobile phone accounts, the two main telecommunication service providers have offered free calls and SMS or bonus balance.
While Nepal Telecom (NT) has been providing unlimited calls, SMS and data facility for both pre-paid and post-paid users, Ncell has offered bonus balance and 50 free SMS.
"As it is difficult for people to get recharge cards with most shops closed and transportation difficult, we have provided unlimited facility for calls, SMS and data even for subscribers who may not have balance left.
However, a board meeting will decide later on how to charge, or to make it free or provide discounts for calls made," Dilli Adhikari, assistant spokesperson of NT, says.All the NT services are working smoothly except for some problem in data service for pre-paid users.
"We are trying to solve that as well," Adhikari says.However, the continuous power cuts in some areas have made it difficult to manage the towers. "In many places in Kathmandu, we have high capacity towers with their own diesel power generators.
In those areas where there has been power problem, we have been using mobile generators as far as possible to make sure that people get uninterrupted services," Adhikari adds.Likewise, private telecom service operator Ncell has provided Rs 20 balance for those customers whose balance is nil to ensure that emergency communication can be made.
"We have provided Rs 20 balance for those who run out of balance. That balance can be used to send SMS and make calls in any network and for data services," Milan Sharma, corporate communication expert of Ncell says.Ncell has been providing 50 free SMS per day since Saturday, the day when the earthquake hit Nepal.
"The free SMS service can be used to send SMS in any local network," Sharma says, adding that people cannot use the service to send SMS to international numbers.With an objective of providing communication services at the time of emergency, Ncell is also providing free call and text service via Skype and Viber from Tuesday.
"At present our major focus is on making people use data service as this will keep the networks free and customers can easily make calls,"Sharma says, adding that Ncell is also making people aware through various means to focus on data and SMS rather than making calls.
Due to the power crisis, most of the Ncell sites were down, but now 75 percent of them are working. "As we have provided power back-up to around 300 sites in Kathmandu, the problem of coverage and network quality is better," Shama says.