Vianet partners with Ncell to bring Vianet Purple Pack Offer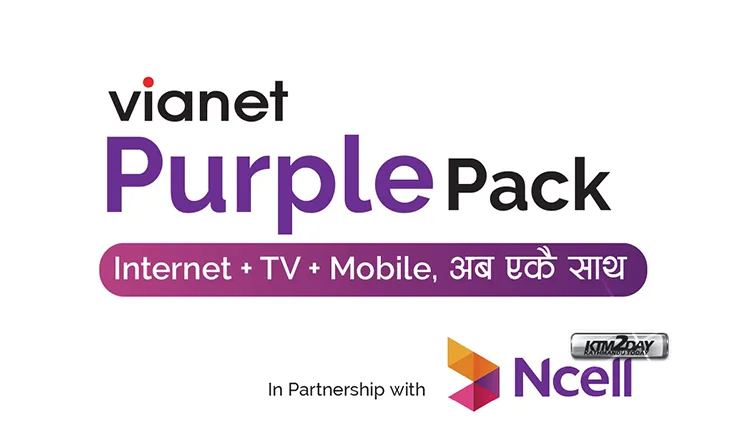 Vianet has collaborated with mobile telecom operator Ncell to bring out an all in one pack bundled with Internet , TV and mobile service.
To keep everyone connected, Vianet has unveiled the All in One, Vianet Purple Pack in collaboration with Ncell.
Under the offer, customers will be able to get Ncell SIM for free along with ViaTV with more than 175 channels by availing 80 Mbps Vianet Internet.
Through SIM, customers will get a total of 48 GB of mobile data for free at the rate of 4 GB per month for 12 months.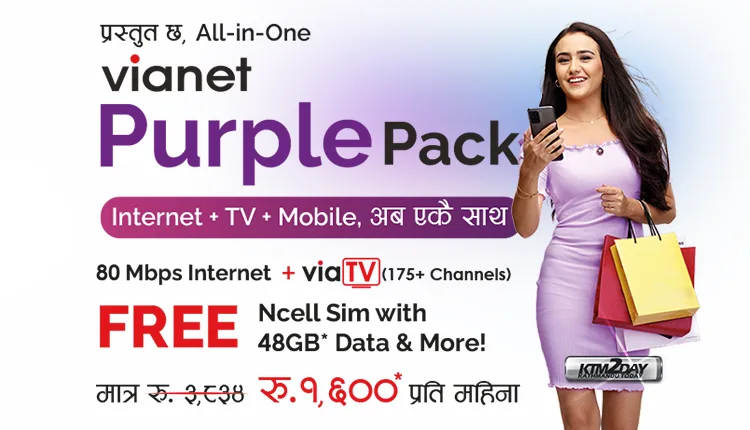 Similarly, through this SIM, customers will get 50 minutes of talk time per month to call other Ncell numbers, 50 SMS per month, 50 minutes of free calls to Vianet's call center and 1 GB of free mobile data per month to run Vianet app.
Customers will be able to get all these facilities for a total of Rs 1,600 per month. This offer is also available on Vianet's 100 Mbps internet plan.
Ncell Sim Offer Details :
Mobile Data
4GB/m (Total 48GB in 1 year)
Mobile Data using Vianet Mobile App

FREE *

Voice | Ncell-Ncell
50 mins/m
Call to Vianet call center Ncell No.

FREE *

SMS | Ncell-Ncell
50/m