Domestic airlines slashes airfares by 18.3 %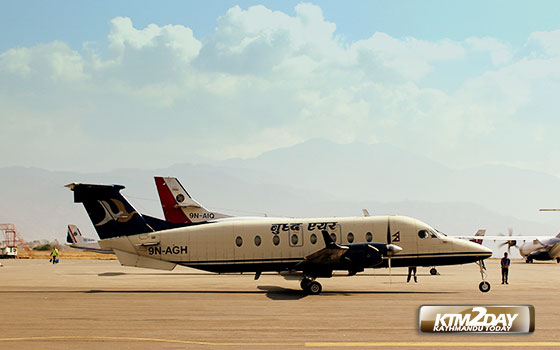 Within hours of the Nepal Oil Corporation (NOC) reducing the Aviation Turbine Fuel (ATF) price, domestic airlines have slashed airfare by as much as 18.31 percent effective from Thursday.
A meeting of the Airlines Operators Association of Nepal (AOAN) on Wednesday took the decision to cut down the airfare.
NOC on Tuesday lowered the price of ATF for domestic carriers by Rs 55.88 per liter effective from Wednesday.
According to AOAN, airfares for different destinations have been slashed by a maximum of 18.31 percent and a minimum of 16.26 percent.
As per the revised airfare, air travelers will have to pay Rs 2,765 for a flight to Simara, the nearest airport from Kathmandu and Rs 10,990 to Dhangadhi.