Lenovo Yoga C630 – laptop running Windows 10 on SnapDragon 850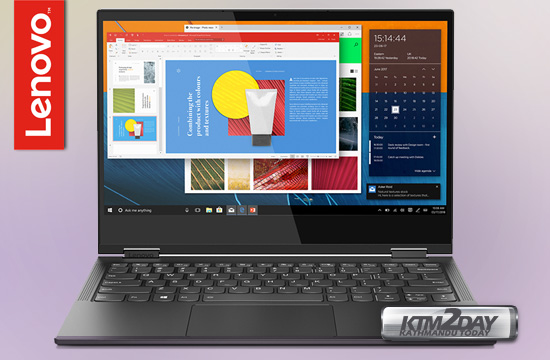 The Snapdragon 850 , the Qualcomm processor for connected computers, first landed on a Windows 10 notebook : the Lenovo Yoga C630 , which features 4G active connection and a long battery life, which can reach to 25 hours.
Snapdragon 850 is the Qualcomm chip for notebooks running on Windows 10
The Yoga C630 features a 13.3-inch IPS LCD screen with a resolution of 1920 × 1080 pixels and some premium notebook features: 4 or 8 GB of LPDDR4X memory, 128 or 256 GB flash storage and aluminum design with 12.5 mm thickness and weighing 1.2 kg. Just like in other Yoga line models, the screen is touch sensitive and can be swiveled back.
It is an upgraded version of Lenovo Miix 630 which has a Qualcomm Snapdragon 835 and promises 30% more performance, 20% more battery life and 20% faster speeds on 4G networks, with download rates up to 1.2 Gb / s (if your carrier supports).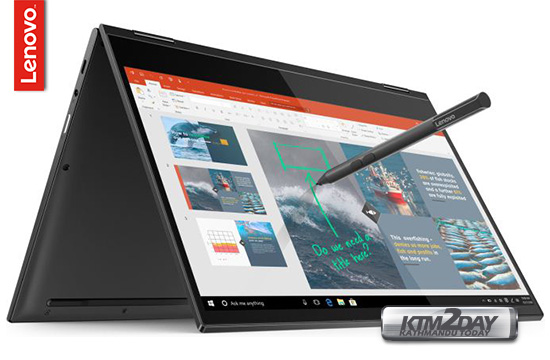 Meanwhile, there are other important factors that makes Arm-powered Windows 10 systems more attractive in general: Microsoft has re-optimized its Edge browser for the WoS (Windows on Snapdragon) device, whereas Qualcomm has implemented a 64-bit SDK for developers looking to optimize their code for the WoS. Assuming that software makers are interested in the platform, they will release optimized versions of their programs in the coming months or quarters.

The Snapdragon 850 of the Yoga C630 has four Kryo 385 Gold cores of 2.95 GHz and another four Kryo 385 Silver of 1.8 GHz, accompanied by an Adreno 630 graphics chip. As for wireless connectivity, the convertible laptop naturally has an integrated Snapdragon X20 LTE modem that supports up to 1.2 Gbps speeds over appropriate networks as well as a 802.11ac Wi-Fi controller that also supports Bluetooth 5. In addition, the system has two USB Type-C ports, a fingerprint reader, a webcam, stereo speakers, a microphone, and an audio jack for headsets.
The Lenovo Yoga C630
Specifications
Display
13.3″ IPS
1920×1080
CPU
Qualcomm Snapdragon 850
4 × Kryo 385 Gold – 2.95 GHz, 4 × 256 KB L2
4 × Kryo 385 Silver – 1.80 GHz, 4 × 128 KB L2
Graphics
Adreno 630 at 710 MHz (737 GFLOPS)
RAM
4 GB or 8 GB LPDDR4X
Storage
128 GB or 256 GB UFS 2.1
Wi-Fi
2×2 802.11ac/ad Wi-Fi
Bluetooth
Bluetooth 5
WWAN
Qualcomm X20 Gigabit LTE
USB
3.0
2 × Type-C
Cameras
Front
Webcam with IR and Windows Hello
Rear
None
Other I/O
Microphone, stereo speakers, audio jack, trackpad, etc.
Battery
? Wh
Battery Life
25 hours
Dimensions
Width
306.8 mm | 12.08″
Height
216.9 mm | 8.52″
Thickness
12.5 mm | 0.49″
Weight
1.2 kilograms | 2.6 lbs
With a more compact design, a lower weight, a longer battery life, and a higher performance right out of the box, the Lenovo Yoga C630 looks better than the Miix 630 in every possible aspect.
Lenovo has not yet reported whether the Yoga C630 will be released in Asian markets. In Europe, the Middle East and Africa, it arrives in September for 999 Euros; in the United States, the notebook is going to be shipped in November for $ 849.