Nepal Telecom soft launches Outbound Roaming service for prepaid users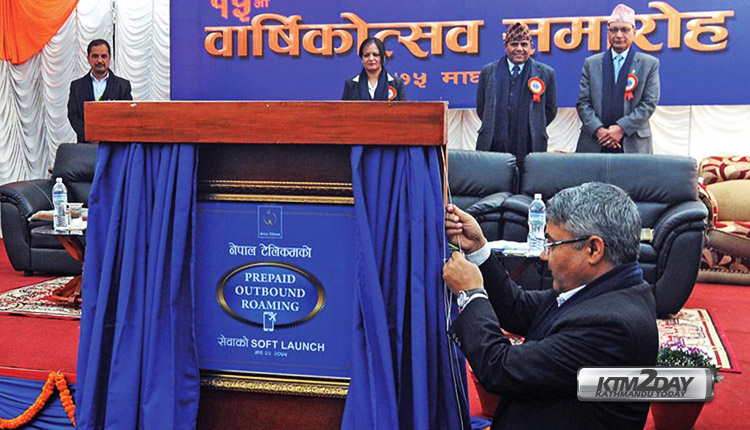 The state-owned Nepal Telecom (NT) has introduced international roaming service for its prepaid subscribers from today.
Amid a program held in the capital to mark the 15th anniversary of NT, Minister for Communications and Information Technology Gokul Prasad Baskota, officially launched the roaming service for NT's prepaid subscribers. However, the roaming service for prepaid NT subscribers will be available only in India and China.
Speaking at the event, Dilliram Adhikari, managing director of NT, informed prepaid phone users of NT are entitled to 'outbound roaming service' in India and China without any deposit. The firm's postpaid phone subscribers have been depositing Rs 10,000 to access the service.
Nepal Telecom is already offering the international roaming facility for its postpaid users in 86 countries across the world.
"NT aims to make its services more competitive by enhancing the quality of available services and introducing new services. The roaming facility for NT's prepaid phone subscribers is a part of it," said Adhikari.
Meanwhile, NT has also announced of different data and voice call packages for its subscribers targeting the company's anniversary. It announced it will provide 2GB data per month at Rs 900 for GSM postpaid users while new customers of GSM postpaid will get 1GB 'all time data' and 100-minutes per month free phone calls within NT's network for the next three months.
Addressing the ceremony, Baskota said NT should not compromise with the quality of its services and adopt new technologies as the company's services are directly related to the everyday lives of general people.
As per statistics available, NT's phone subscribers (both prepaid and postpaid) have reached over 20 million till mid-December last year.