Kathmandu Marriott Hotel comes into operation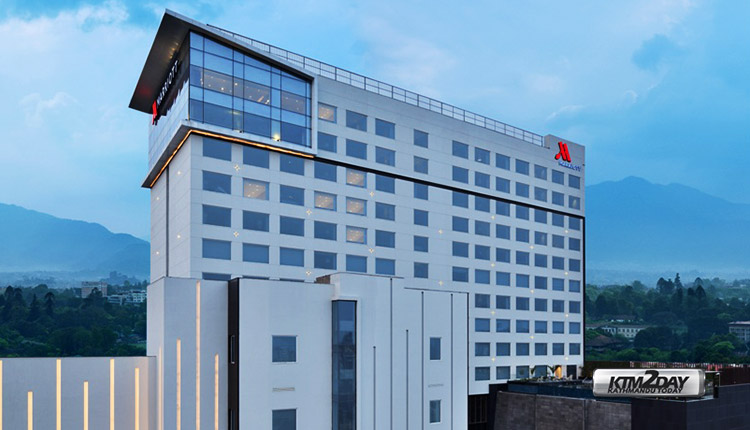 Kathmandu Marriott Hotel has opened in the historic capital city, marking the debut of the flagship brand in Nepal. The brand new hotel is located in Kamal Pokhari near CityCenter Shopping Mall.
Designed to expand the mind of modern travellers, the hotel's prime location connects next generation travellers to attractions throughout the fascinating cultural city, as per a press release. The 214 well-appointed rooms reflect streamlined Marriott modern design complemented with premium elegance and intuitive technology.
The traditional desk is replaced by flexible surfaces enabling space for work and relaxation.
Meanwhile, a soft seating nesting nook allows guests to look out onto verdant greenery and the majestic Himalayan mountain ranges.
Guests and locals can choose from a multitude of dining experiences, including the all-day dining restaurant, With over 740 square metres of banquet space, the Kathmandu Marriott Hotel has one of the largest meeting spaces in the city with the latest technology for seamless conferencing and meetings.
"The Kathmandu Marriott Hotel is thoughtfully designed to ensure a brilliant stay. We look forward to delivering unparalleled guest experiences backed by comfort and great service through best in class facilities and amenities for both international and local guests. Our four distinctive dining venues, offering sumptuous local and international cuisines, promise to raise the bar within the Kathmandu culinary scene," said Jean-Louis Ripoche, General Manager, Kathmandu Marriott Hotel.
The hotel also features an outdoor swimming pool and a fully-equipped fitness centre.