OnePlus 7 Pro is one of the first to receive Android 10 Open Beta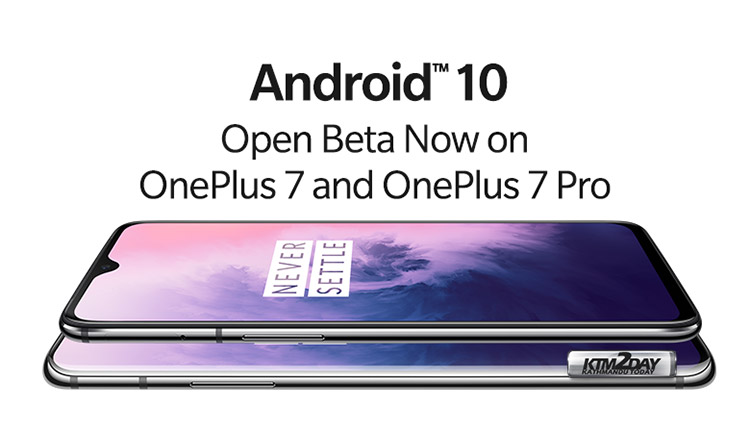 After Google made its final and stable version of Android 10 available for its Pixel smartphones, the usual "bullfighting" began. From now on, all manufacturers are racing against time to try to be the first to give Android 10 to their users.
This year we clearly have some manufacturers that have already taken the lead by bringing their users Open Beta versions of Android 10. Even though they are beta versions, it is amazing that they were released the same day Android 10 was released.
OnePlus delivers on its promise and has already released the upgrade
I recall that not long ago it was revealed that the manufacturer had plans to launch Android 10 for OnePlus 7 Pro on the same day that Google would make it official.
At the time, this seemed unlikely. However, the manufacturer did deliver on its promise, and on the day Android 10 was officially released, it also came to OnePlus 7 Pro, albeit in Open Beta.
What is an Open Beta version?
Although it remains an experimental version, it is important to note that Open Beta is much more stable than Developer Preview. This is because, unlike Developer Preview, Open Beta versions have already been tested by thousands of users, with all major issues resolved.
How to install Android 10 Open Beta on OnePlus 7 Pro
If you're impatient and want to dive right into Android 10, the whole process of installing the new Open Beta is very simple:
Download the Android 10 OTA ZIP Package (links below)
Copy files to your smartphone's internal memory
In OnePlus Settings, search for System Updates
In the menu button at the top right (three points), select the option
Now you just need to select the ZIP file you copied to the smartphone memory
After installation is complete, the smartphone will restart and you will have already installed Android 10 (Open Beta)
Download Android 10 Open Beta for OnePlus 7 here and OnePlus 7 Pro here .