Xiaomi Mi Mix Alpha concept smartphone launched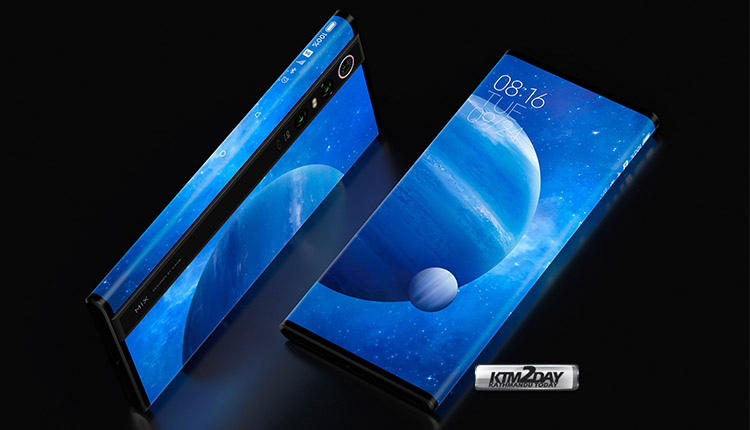 Xiaomi introduced Mi Mix Alpha, the next generation of concept smartphones. This is a device that makes us forget everything we have seen so far on a smartphone, bringing a screen that covers the entire device, leaving only one vertical thick band in the back to house it's cameras.
The game was clearly taken to another level with this device. The so-called surround screen has full pressure-sensitive volume buttons on the sides, and an announced screen / body ratio of 180%.
Mi Mix Alpha has a 108 megapixel camera
If we forget the beauty of the smartphone for a moment, we are struck by its Samsung 108 megapixel sensor, which was developed in conjunction with Xiaomi itself. In this case, the pixels are combined in 2×2 squares for good low light results with 27 megapixel images.
As it should be, this is a wider sensor than what we usually see. This will only be confirmed in actual use, but what we believe is that it will be able to let in more light than usual. And as you look at, the rear camera is also a front camera – just rotate your smartphone and see the result of your selfie on the rear screen.
The smartphone obviously arrives with the best possible specifications. The processor is the new Snapdragon 855 Plus, and will be equipped with 12GB of RAM and 512GB of internal storage.
Mi Mix Alpha will be produced on a small scale
It has 5G connectivity, 40W charging speed and a 4050mAh battery, which seems little to a device with such a generous screen. It is good to note that Xiaomi announced the Alpha as a "concept smartphone", so its production will be on a small scale.
Pricing and Availability
If you're wondering where this whole device is going to be in terms of value, the advertised price is RMB 19,999(around NRs 3.20 Lakh). We are talking about $2815, which is the announced price for China. While in the European market, due to price inflation its price will be more than 2550 euros.
This is an irreverent, undeniably beautiful and attractive device. It is impossible for us to look at it and remain indifferent. However we must bear in mind that it will be a fragile handset, and whose battery isn't so capacious. The pricing of this device is for the average consumer, but this is a smartphone for enthusiasts willing to pay extra to prove the future of technology.