Metlife customers can now make insurance claim online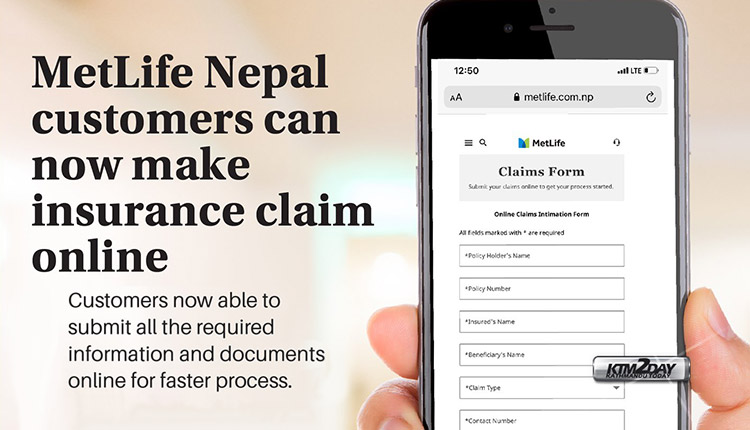 MetLife Nepal has launched online claim intimation service from this year. It's now convenient for  customers as they can easily claim insurance online with the necessary documents.
The company has stated that the claim team of MetLife will start the process immediately after receiving the necessary information uploaded online.
MetLife has launched online insurance application, premium payment and KYC updates and a new customer service app.
Nirmal Kazi Shrestha, Deputy Director and General Manager of MetLife Nepal, said that efforts have been made to facilitate the insurance claim process swiftly.
He informed that customers can easily get all the services without having to be physically present in the offices.
Customers can get further help by calling directly at the Metlife hotline number +977 1 5555166 Ext 226 or by sending an email to [email protected].