OnePlus Nord 2 battery explodes causing serious injury to user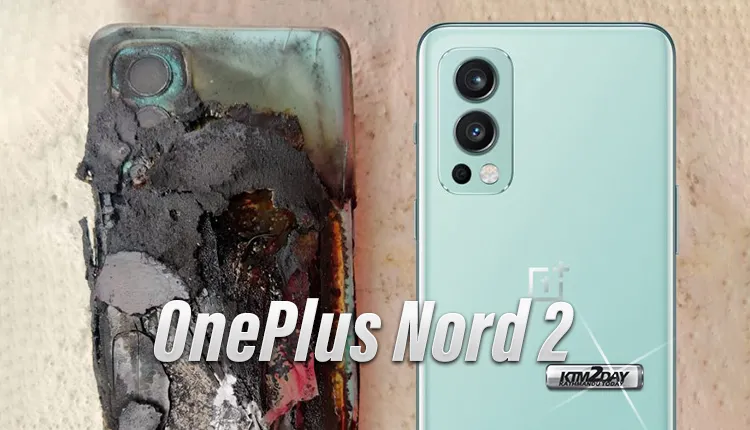 The OnePlus Nord 2 smartphone was unveiled on July 22, 2021 as the latest mid-range smartphone from the Chinese manufacturer. Unfortunately, one of the first units of the phone saw its battery burst into flames, eventually charred the product and cause great damage to its user.
The case took place in India, more specifically in Bangalore, eventually causing an accident with the mobile device that eventually exploded and burst in flames. According to Ankur Sharma's testimony via Twitter, his wife suffered an accident due to battery explosion and shock caused by the incident.
According to Sharma, the OnePlus phone had only been under his possession for five days when at six o'clock in the morning, the incident occurred.
Via Twitter, in a post, however now deleted, reports that his wife was riding a bike with his new OnePlus Nord 2 when suddenly an explosion followed by smoke began to emerge from the phone.
Unfortunately, his wife would eventually find herself involved in an accident after losing control of the bike she was riding. The device was in her carry bag, which was under normal operating conditions before the mishap occurred.
Given the images published by Ankur Sharma we can point to a catastrophic failure of the battery unit on this smartphone as the potential cause of the accident. More specifically, a structural failure in the battery that will have caused a short circuit in the unit.
The battery is the most likely cause for this "explosion"
The photographs posted on Twitter and taken by the publication LetsGoDigital shows us the deplorable state of the Chinese brand's smartphone. The rear was completely destroyed, as well as the front panel and phone display.
The screen also shows signs of extreme heat damage, characteristic of a structural failure of the battery thus causing a short circuit, or even a small fire. The structure is still bent from the inside out, which is the characteristic of an explosion.
After the publication made on Twitter, OnePlus contacted its owner, immediately regretting what happened and wanting to ascertain the causes of such incident, in addition to compensating the user for the damage suffered.
It should also be stressed that after Oneplus' response, the user in question deleted the tweet.