Past 10 years records shows price of LP gas and diesel at an all time high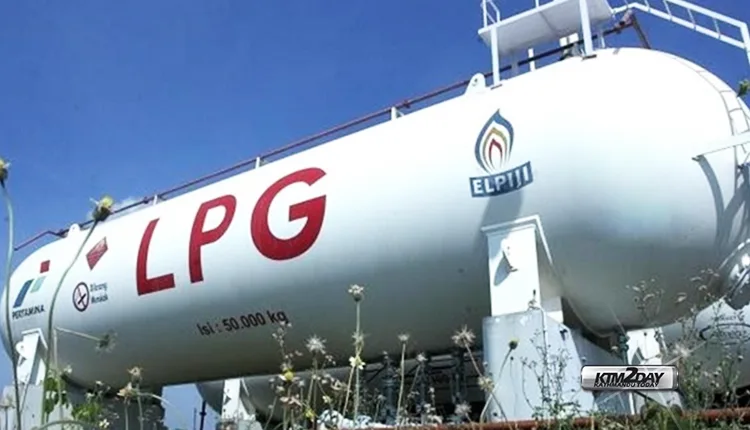 By raising the price of gas and diesel, the Nepal Oil Corporation has established a new record. The corporation has raised the price of gas and diesel to an all time high over the past decade, according to the data.
Prices of petrol, diesel, and kerosene were raised by Rs 3 per liter on Wednesday, while the price of cooking gas was raised by Rs 75 per cylinder as well.
Check : Petroleum Products Price in Nepal
Fuel prices have increased to Rs 136/liter for Petrol; diesel and kerosene are now Rs 119/liter and cooking LP gas is now Rs 1,575/cylinder. Aviation fuel prices have risen to Rs 101 US per kiloliter for domestic fuel and USD 895 per kiloliter for international fuel, respectively.
Prices of LPG gas is at Rs 1,575  and Rs119 for diesel are still high. Cooking gas prices, according to the company, have reached an all-time high as a result of rising domestic market costs.
Last year, the price of a barrel of oil was $40; today, the international market price is over $80. Even in Nepal, it will have an impact as taxes on petroleum products are currently at an all-time high as a result.
Nepal's government recently increased fuel taxes in an effort to boost the country's electricity consumption. Petroleum products are currently subject to a tax of Rs 60 per liter on average, imposed by the government.
Fiscal Year
Month
Petrol
Diesel
Price Hike
(%)
Kerosene
Av. Fuel
Domestic
Int. Av. Fuel
LP Gas
2070/11/30
140.00
109
9.87
109
143
1400
1470
2070/71
Ashar
134.50
105
9.04
105.50
143
1400
1470
2071/72
Ashar
109.00
86.50
7.21
86.50
133
1400
1470
2072/73
Ashar
99
75
9.93
75.00
99
881
1400
2072/74
Ashar
98
74
4.45
74
82
750
1350
2074/75
Ashar
113
95
4.15
95
100
1075
1375
2075/76
Ashar
108
96.50
4.94
96.50
94.50
1050
1400
2076/77
Ashar
102
88
6.15
88
65
868
1375
2077/78
Ashar
129
112
4.2
112
84
754
1425
2078/79
Kartik
136
119
119
101
895
1575