Pizza Hut's lighter, Crispier San Francisco style pizza unveiled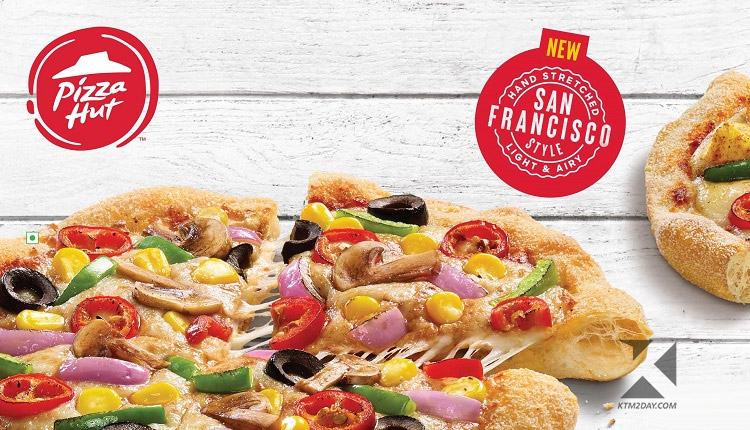 Popular brand Pizza Hut in Nepal has unveiled its lighter, crisper and delicious San Francisco style pizza. This pizza uses Chef's special sauce and extra virgin olive oil drizzle.
Pizza Hut has priced this San Francisco-style pizza at Rs 389. It is available in both vegetarian and non-vegetarian flavors.
This pizza is made using Sour Dough (fermented bread) which gives the San Francisco style pizza a unique and sweet taste with a light, crispy texture.
San Francisco-style pizza has become the first choice among consumers at a time when the demand for handcrafted pizzas with special toppings is on the rise.
Customers in Kathmandu can order for delivery through any of the available food delivery websites and can also eat in at restaurants.
The Pizza Hut brand adheres to all the rules, protocols and guidelines issued by the government and the WHO for maximum food hygiene and consumer safety. This pizza is cooked at a temperature of 240 degrees, which kills all the viruses as per company's statement.