Realme 6 Review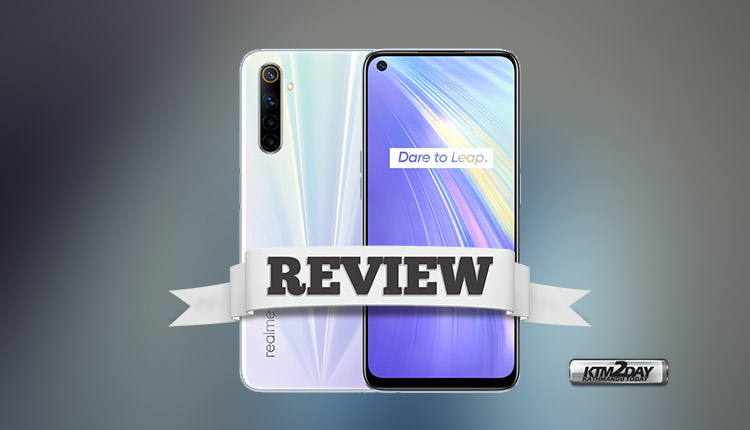 The Realme 6 is one of the most anticipated smartphones from Realme in their sixth series lineup, because of its decent price to performance value powered by the capable Mediatek Helio G90 chipset.
Realme 6 Review: Specifications
Display: 6.5 inch Full HD + (1080 x 2340) screen with 90 Hz refresh rate and Gorilla Glass 3
CPU: MediaTek Helio G90T @ 2.05 GHz processor
GPU: Mali-G76 ARM GPU @ 800 MHz
RAM: 4/6/8 GB of LPDDR4X
Storage: 64/128 GB of UFS 2.1, expandable with microSD up to 256 GB
Connectivity: Dual 4G VoLTE, WiFi 802.11 ac dual band, Bluetooth 5, GPS, GLONASS, USB Type-C
Rear camera: Quadruple Setup

Main 64 MP (aperture f / 1.8) with EIS,
Ultra-wide (FoV 119 degrees) 8 MP (f / 2.3)
2 MP monochrome
2 MP (f / 2.4) macro (4 cm)

Front camera: 16MP(Punch hole) (f / 2.0)
Fingerprint reader: Side mounted on the power button
Battery: 4300 mAh battery with 30W VOOC flash quick charge
OS: Android 10 with Realme UI 1.0 interface
Dimensions: 162.1 x 74.8 x 8.9-9.6 mm
Weight: 191 g
Realme 6 Price in Nepal : around Rs 30,000(Awaiting Launch)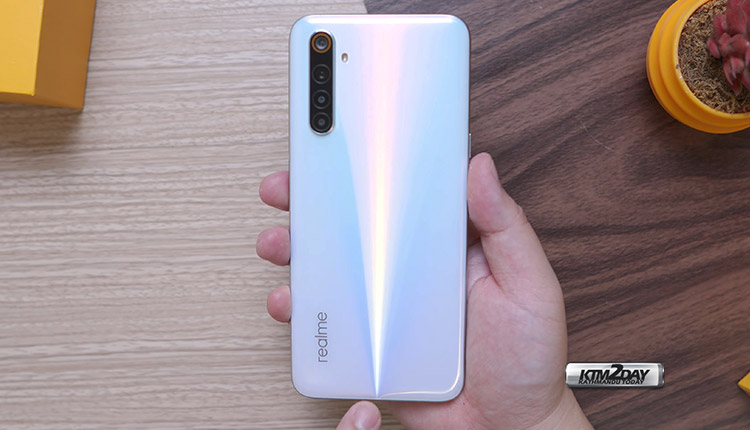 The Realme 6 caught us all by surprise, it comes with a 90 Hertz display, a bunch of camera, 30 Watt fast charging and the Mediatek Helio G90T chipset inside, all this at a very affordable price so is this the budget phone to buy today or has Realme cut some corners that we've not really noticed, let's find out in this review.
The Realme 6 of course is a phone that now sets the standard for budget phones in terms of the specs we're getting for the price point. So this is selling in India for INR 14K, 16K and 17K for three of the available variants with 4GB+64GB, 6GB+128GB and 8GB+128GB respectively.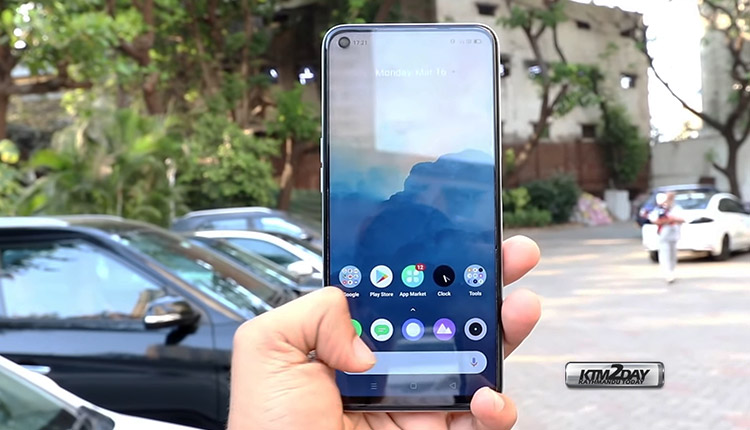 And it's got a 90 Hertz screen in it which is of course the highlight of this phone, that's right 90 Hz refresh rate in a budget phone. It also has a 64 megapixel camera, it's got NFC and 30 watt fast charging which is really a huge
amount packed into this for such a low price point.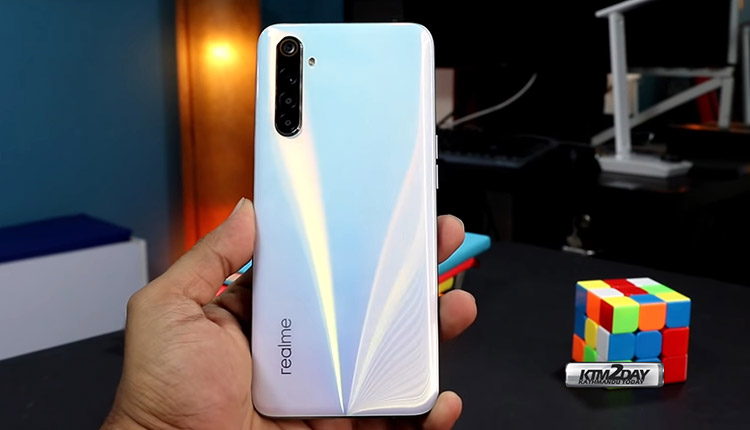 So I bought the 8 gigabyte version with 128 gigabytes of UFS 2.1 storage, why because it's just INR 17K and the price further slashed with retail discounts. The Realme 6 also has a price tag very similar to the Xiaomi Redmi Note 9 Pro. We also did a full review of the Redmi Note 9 Pro recently, so if you are interested you can check it in the link down below.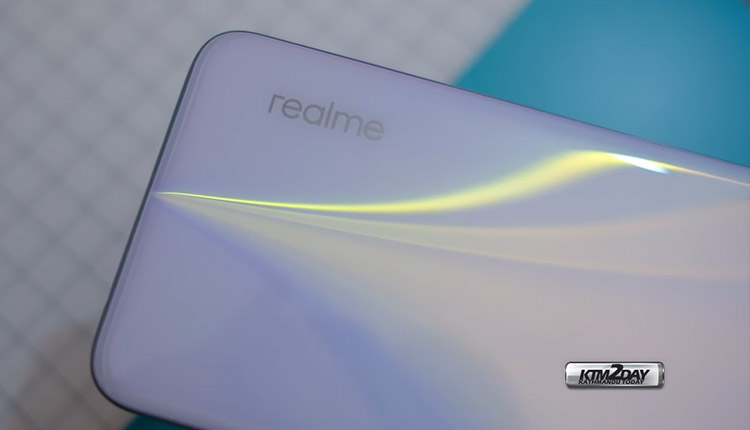 So we've been using this phone for over a month now and the one thing that's really been impressive here is the smoothness of the display. This 6.5 inch IPS panel comes with a 90 Hz refresh rate, infact, Realme 6 is the first phone to come in such an affordable price. To have a high refresh rate panel like this and it really makes a difference to the whole usability to the whole user experience.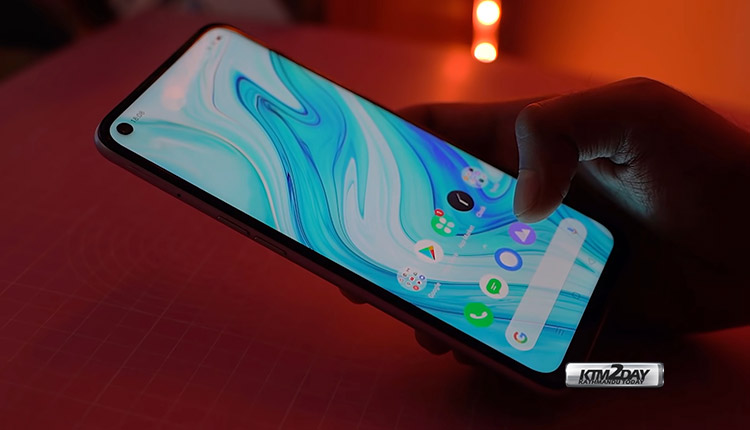 Yes some might claim there's no difference between a 60 Hertz and a 90 Hertz panel, but when you actually use
these displays than you'd notice how different it is. People who have not really used it might not know much because on paper it might not seem like a big deal but it actually is not just with gaming but even with day to day tasks, the Realme 6 fares very well in this regard.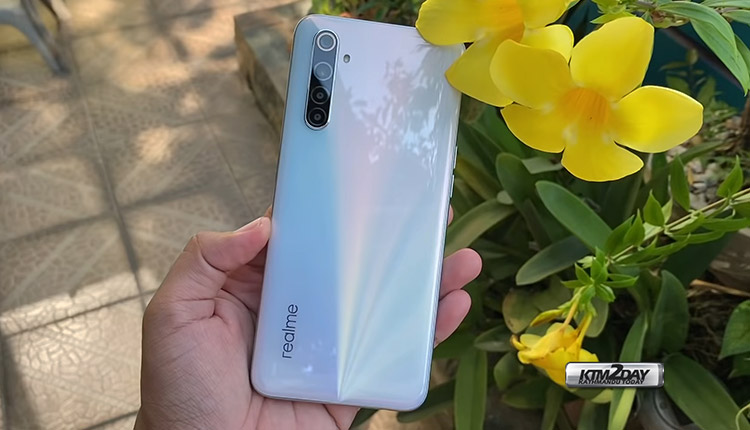 Realme 6 Review: Design and Build
The Realme 6 phone has a SIM tray that will house two nano simcards, 4G of course and a micro SD cards. You don't have to give up on one of those sims it does have metal reinforcement around the SIM tray which
is great so it's not going to be prone to bending or breaking and they say it has a splash resistance yet
there is no rubber gasket around the SIM tray which is interesting.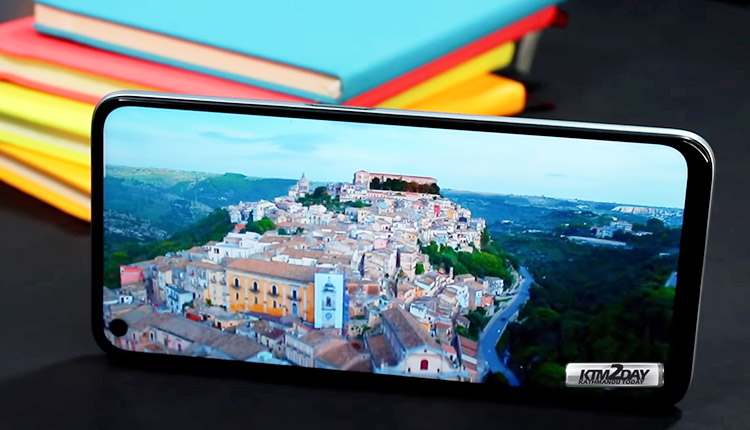 The phone has a 6.5 inch screen so it's a little smaller than others. I've looked at at this similar kind of price
group for example, the Redmi Note 9 Pro that I will be constantly comparing this one to be very similar phones.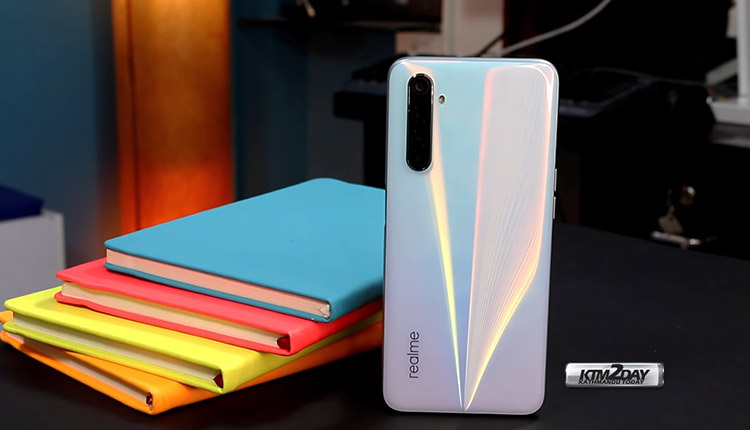 The back is made out of plastic however though okay, this looks like it could be glass but no, when you touch it and press it in it, it feels a lot thinner than glass. This is a good thing and a bad thing because if you drop it it won't crack however it just doesn't feel as premium as the frame as well is made out of plastic.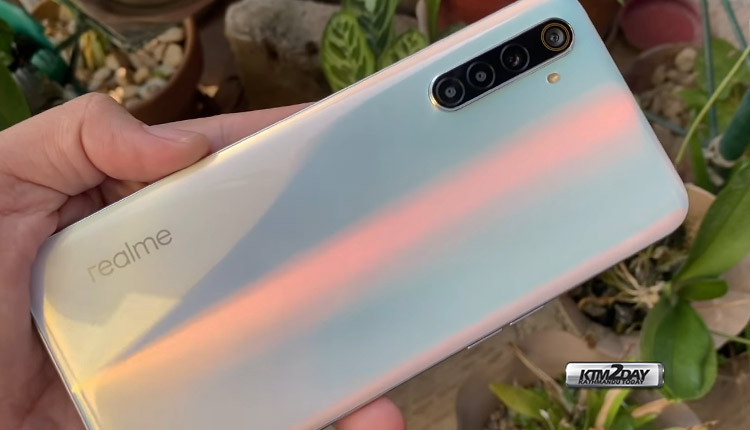 Cameras on the back come with 64 megapixel Samsung GW1 and we've got an 8-megapixel ultrawide, 2 megapixel camera for depth and another 2 megapixel for macro shots. Now I don't even know why they bother but at 2 megapixel macro camera shots are really of low quality. So atleast 5 megapixel macro would have been a lot better.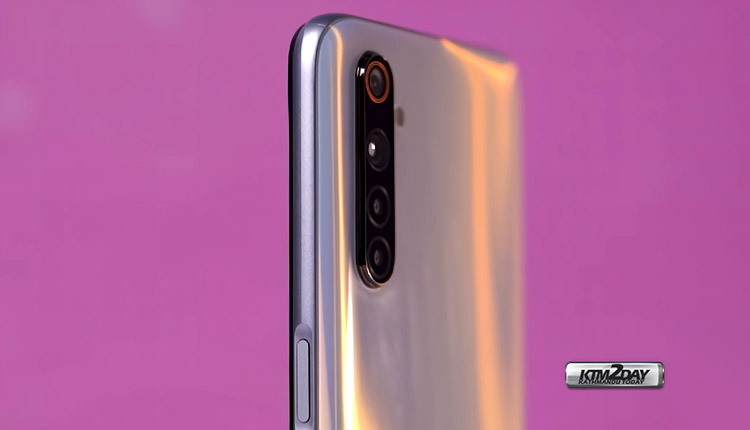 Also a slightly better megapixel count on that ultra wide camera also would have been fruitful because more people would probably use this than macros. The rear camera on the back does stick out as you can see it protrudes by about 2 millimeters and the total thickness is in my measurements 9 millimeters.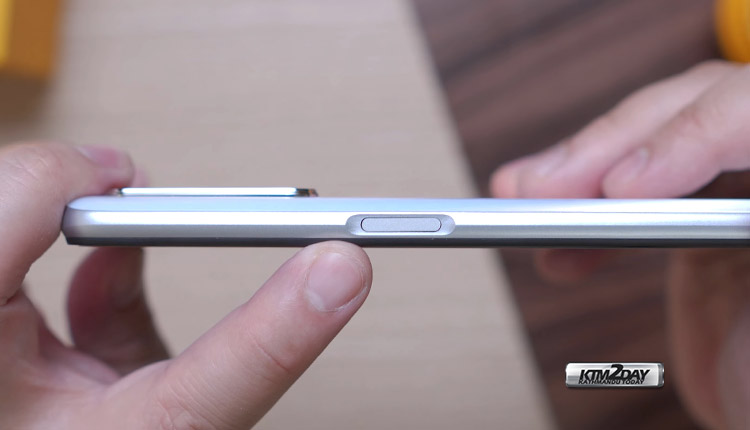 On the right hand side we've got a side-mounted fingerprint reader, that's one of those always on capacitive ones. It unlocks pretty quick, it's very fast and does under 1 second. The face unlocking performance is also pretty well as it takes no time to unlock the phone.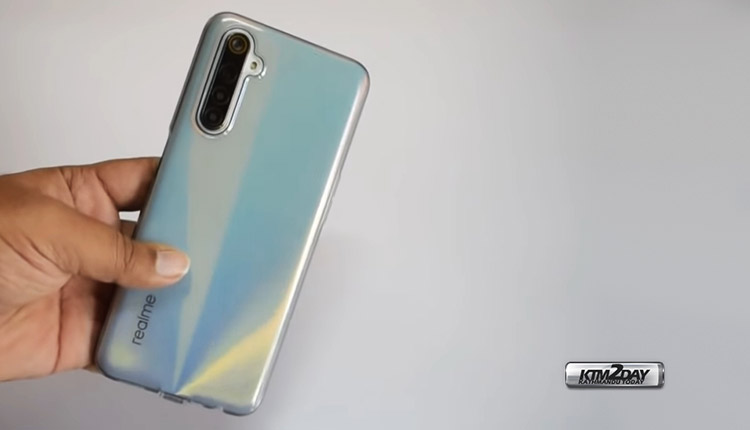 The Realme 6 actually looks almost identical to the Realme XT and the Realme X2 which feels a bit boring but
in all fairness it's probably because I got the white variant here.  I think the blue variant looks much better on the
other hand.  I'm not really a fan of the Redmi Note 9 stove burner camera module and the back panel is extremely prone to smudges and fingerprints but if you put on the case, you don't get to see the back panel
because the case is kind of tinted whereas the Realme 6 uses a transparent case. So speaking of case, Realme's cases are the best I've ever used, they're more premium – the fit is excellent and there is a deeper lip around the corner so it does a better job protecting the display.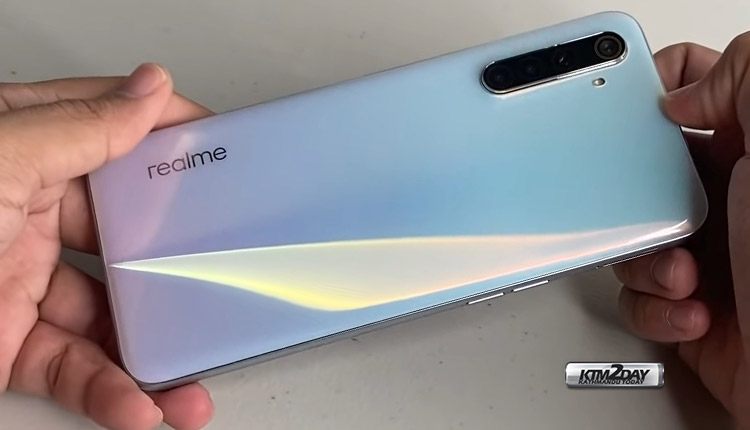 The Realme 6 uses a plastic back and Gorilla Glass 3 on the front and weighs only 191 grams so it's not heavier on the hands and is easy to handle around.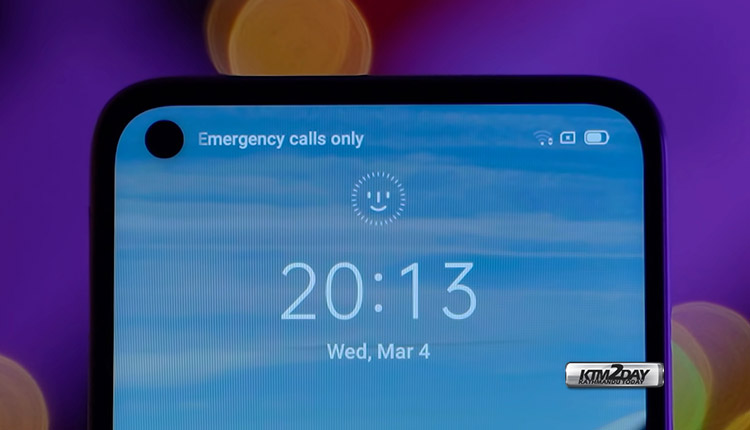 I also like how the punch hole is on the corner of the Realme 6 display even though it's a little bigger. And speaking of display, the Realme 6 screen is equally good in terms of brightness and contrast, the screen although looks slightly brighter and is retained well across wide-viewing angles.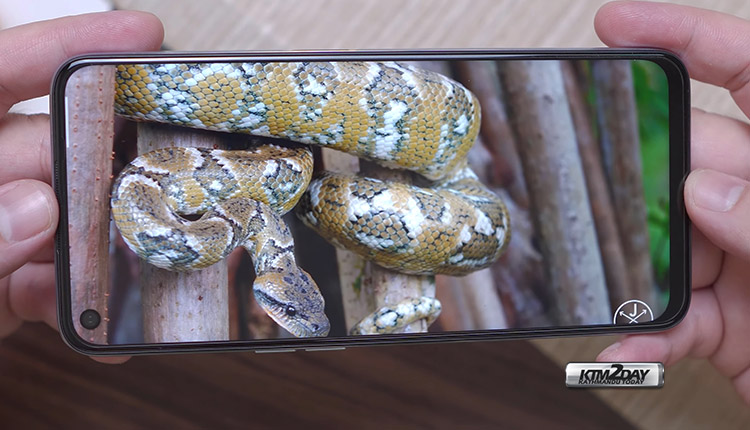 The big deal here is again the 90 Hz refresh rate and also has 120 Hz touch response rate which means it responds to your touches much quicker. So overall, it provides a much smoother experience from navigation in the UI to scrolling through your Instagram feed to swiping through your gallery, everything feels silky smooth.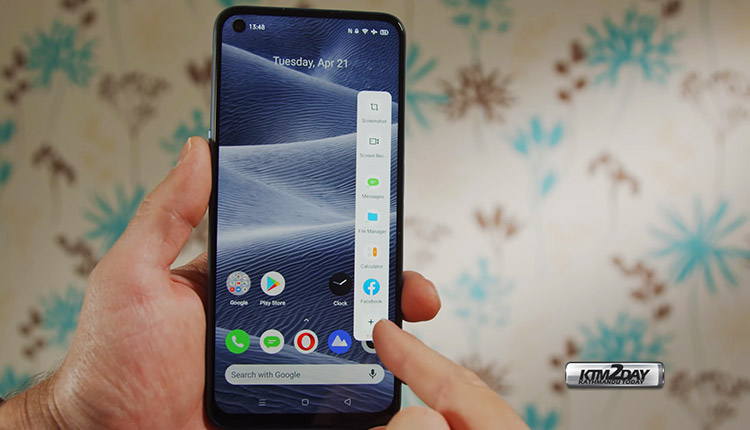 In terms of UI, the Realme 6 comes with Android 10 and runs on Realme UI on top. It comes in a multitude of useful features and are really packed with things you might need or want including dark mode, screen recorder, battery saver and so on.
It also has some unique features, for instance, once you take a screenshot you can swipe down to share it quickly. You can also use Bluetooth earphones and Wired earphones simultaneously. The Realme UI feels lot less intrusive, less ads and less bloatware.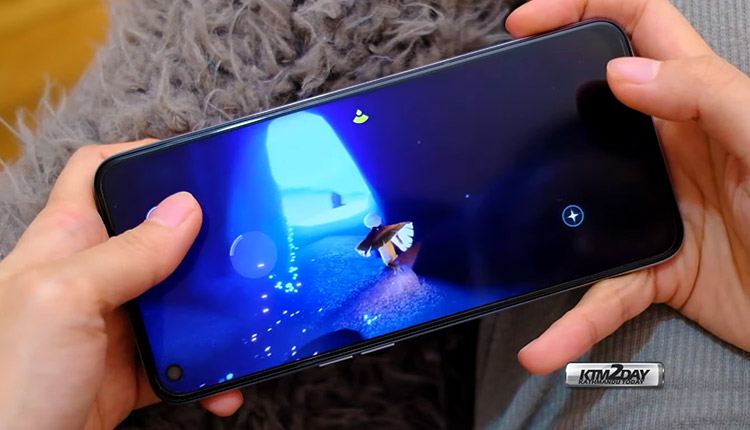 Realme 6 Review: Display
The Realme 6 is the first phone in this segment which has a 90 Hertz display and I really want to give huge thanks to Realme for bringing this at a budget price segment phone. Realme has bought a lot of first
features in the budget phones, initially they brought in the pop-up camera then they brought in the 64 megapixel camera, then they were the first ones to bring fast charging in these segments and then now they've brought in the 90 Hertz.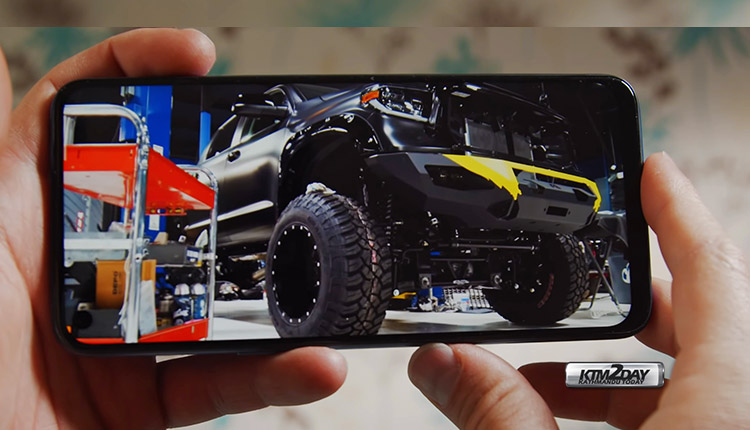 The panel on the Realme 6 is a 90 Hertz NCD display and if I talk about the quality of the display it's as good as any other LCD panels that you get in this price segment. It won't be as good as the Samsung M21 or the M31
because those phones get an AMOLED displays and the quality is way too good for watching content or movies and things like that.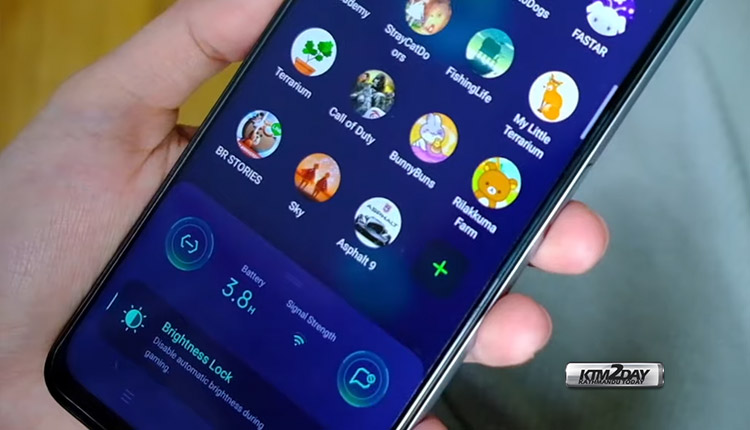 The IPS display on the Realme 6 is not that bad, but quality is good and the added advantage on the Realme 6 is that you get that 90 Hz refresh rate. Now initially I was a little bit skeptical because I didn't think that the Helio G90T will be able to handle it but surprisingly the 90 Hertz display is good, the experience is good.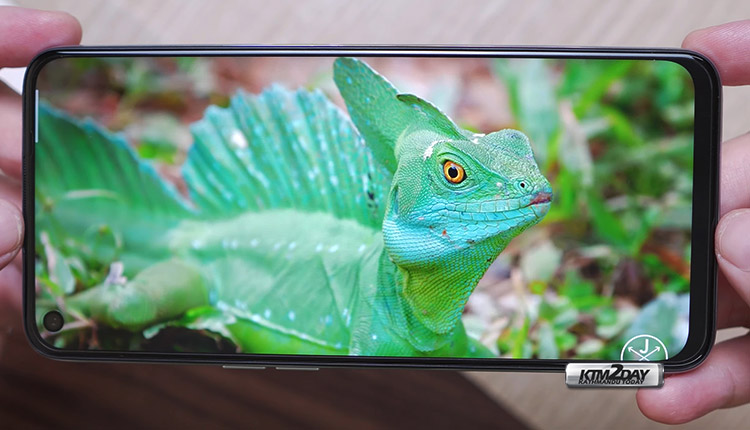 You can either keep it on auto so the phone will decide when it wants to be on 60 or 90Hz or you can keep it constantly at 90 Hertz like I did. I personally didn't feel any lags or stuttering while using the phone and the 90 Hertz display works really well when you're scrolling through your Twitter feed or just switching between apps or when you're playing games that support 90 fps.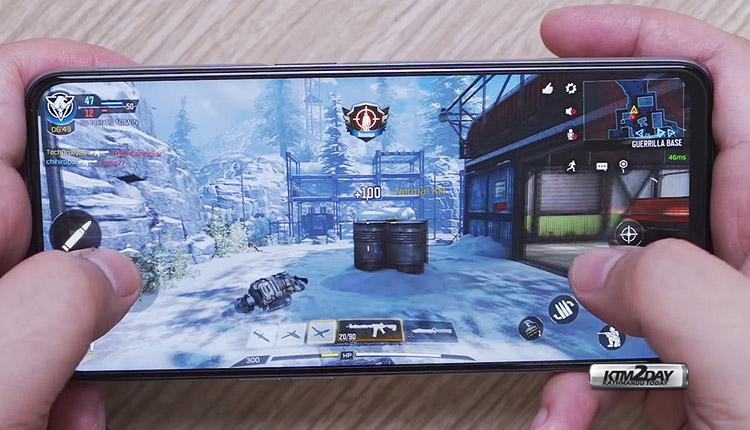 While I tried out a couple of games that supports 90 Hertz or 120 Hertz, and the only game that I found that was
working was the Riptide GP Renegade, I tried Dead Trigger 2 and even though the game shows 90 FPS it's only working up to 60 FPS.  I also tried Mortal Kombat X and Altos Adventure but all of these games were only working till 60fps and I couldn't get 90 FPS working on it. The only game that I got working on it was Riptide GP Renegade, but basically the point is you can take advantage of the 90s display and this is something very new that you initially only used to experience on flagship phones . So thanks to Realme for this display, it's really good. The only problem that I have with this phone is that the Widevine L1 certification does not work properly, it's because of the Helio G90T chipset, there are some issues because of which either on Netflix or on Amazon Prime you do not get support for HD video playback.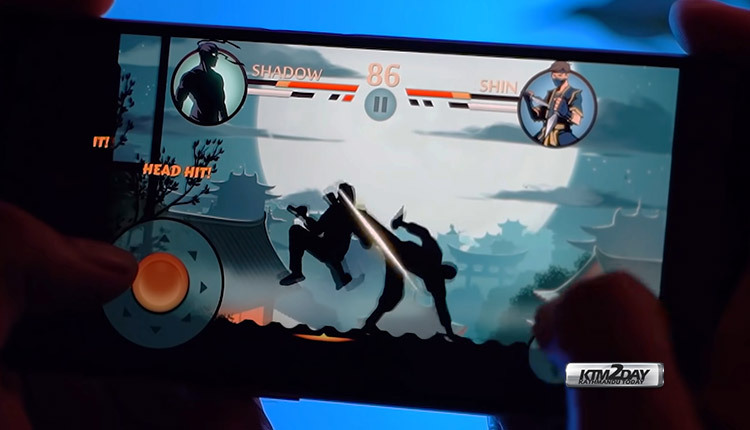 Realme has acknowledged this and they have said that there is a problem with media tech so they haven't fixed it on the Realme 6. They have fixed it on the Realme 6 Pro but on the Realme 6 it's not fixed and you cannot watch HD content on those apps. But Xiaomi recently fixed it on the Redmi Note 8 Pro even though it runs on the Helio G90T.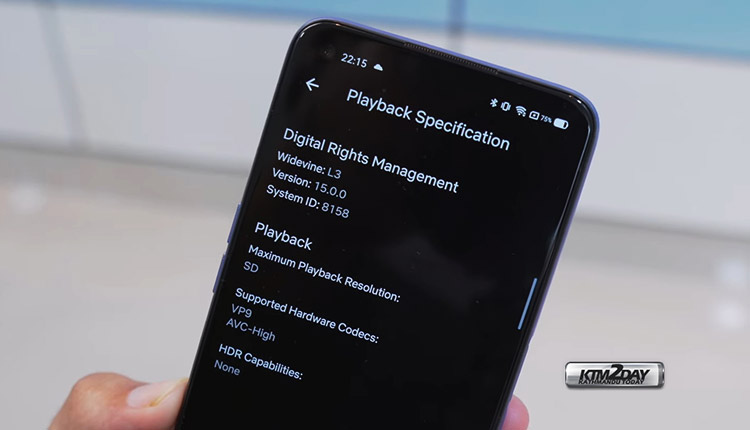 So I don't know what Realme is doing so that's the only thing that I don't like on the Realme 6. If you're going to stream a lot of content on Netflix and Amazon Prime, you probably would want to stay away from this phone.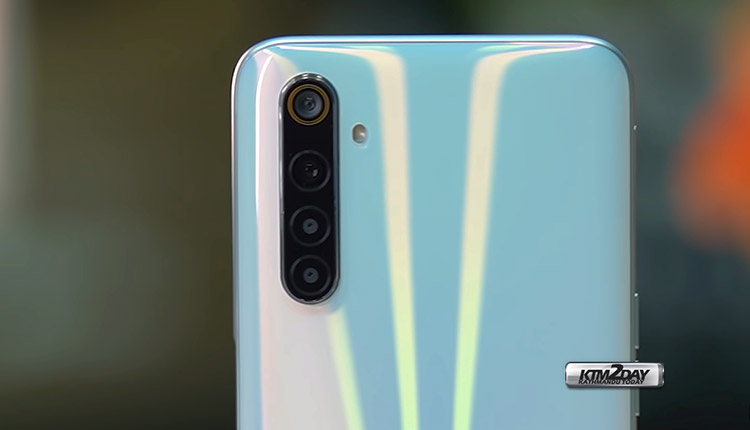 Another thing that I didn't like about this this display is that, it gets your finger prints and smudges very
easily. So Realme actually gives you a screen protector inside the box pre-applied on the Realme 6, but it gets
scratched within a day or two. So I removed it, and after that I have been using this phone without a screen protector but the problem is it gets all of the smudges very very easily.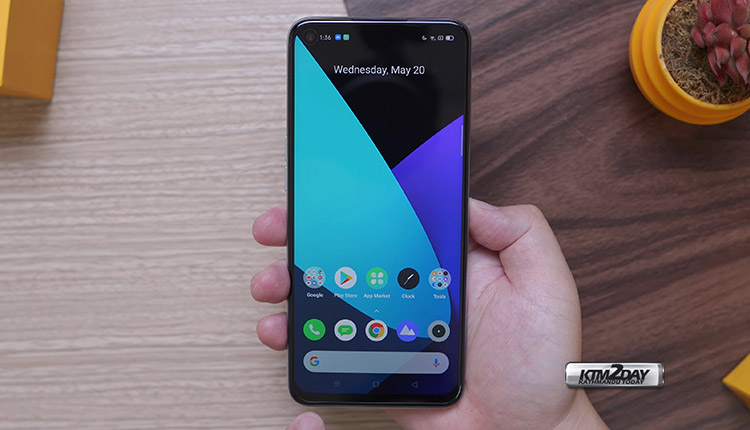 The oleophobic coating on this one is not as good as let's say the Xiaomi devices or even Realme's own Realme 6 Pro. So it gets smudged up very easily and because you have the camera as well on the display, I found myself wiping the front-facing camera of this phone with my t-shirt very often.
But once again 90 Hz refresh rate is a huge thing in this price segment so if you want a phone with a high refresh rate this is the only option that you have.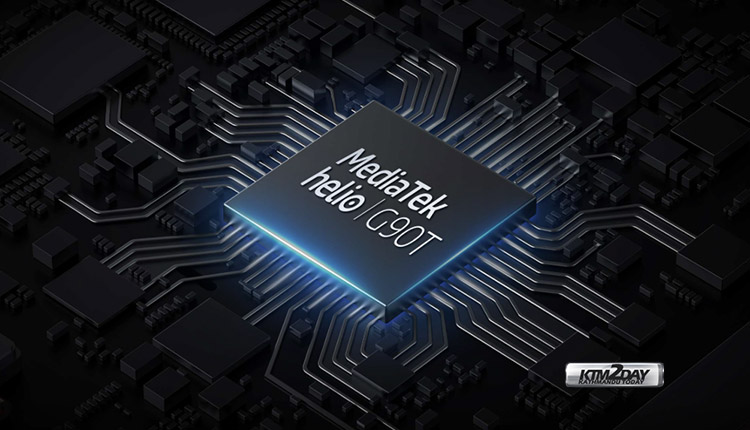 Realme 6 Review: Performance
Now let's move on to performance because once again this is also one area where a lot of people are concerned about. You've got the Mediatek Helio G90T which is a very controversial chipset and it's very notorious for
overheating. So if I talk about my experience with the G90T in day to day usage it's actually been pretty good.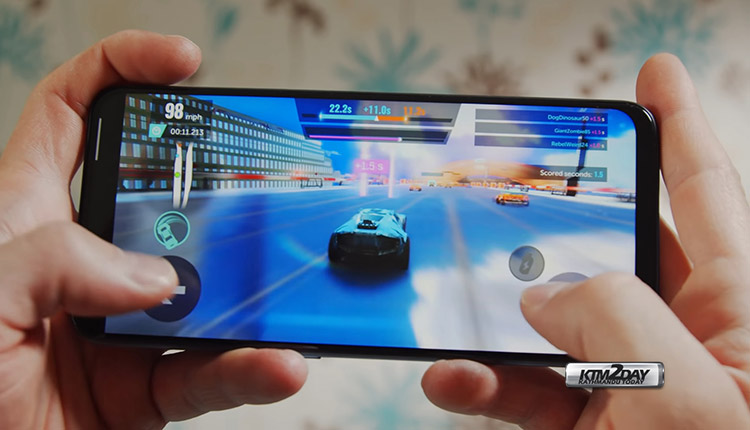 Like I said before it handles the 90 Hertz refresh rate very well, I haven't seen any major lags or slowdowns or
anything like that, even the memory management on day to day usage is great on this phone. Realme has done a lot of good things with Realme UI, they have optimized it really well and I personally did not face any
compatibility issues or anything on the Realme UI. And everyday performance is a breeze, the 90 Hertz display just makes everything a lot more smoother and I don't think anyone will complain about the day-to-day performance of the Realme 6.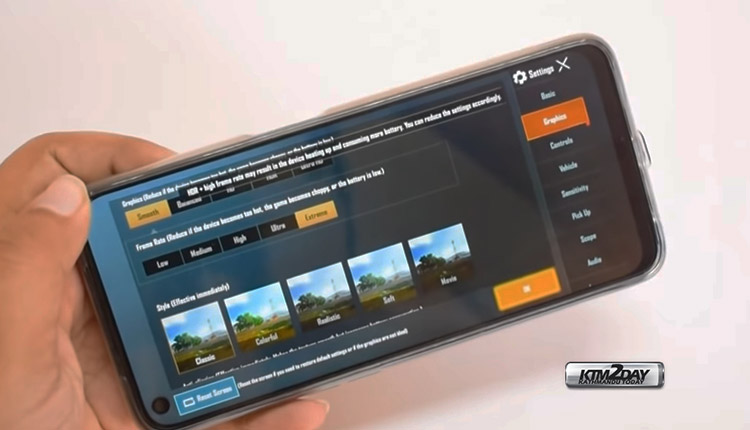 Well people will complain about the PUBG performance on this phone. When Realme was showcasing this phone during the launch event, the company bragged about how this phone can hit the extreme frame-rate and that this device can give you 60 FPS and things like that but actually the thing is it doesn't.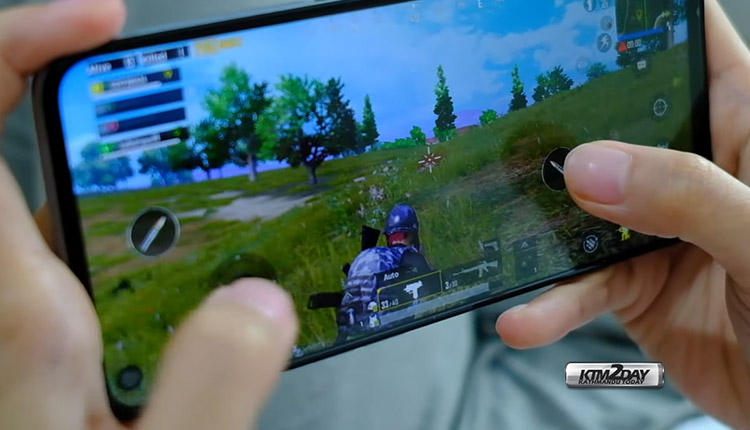 The Helio G90T is not a flagship rivaling chipset and if you're going to play hardcore PUBG, you can expect a frame rate around 40 to 45. If you're gonna do hot drops, if you're gonna rush on enemies, then the FPS is not going to go above 45fps. So don't get your hopes up high.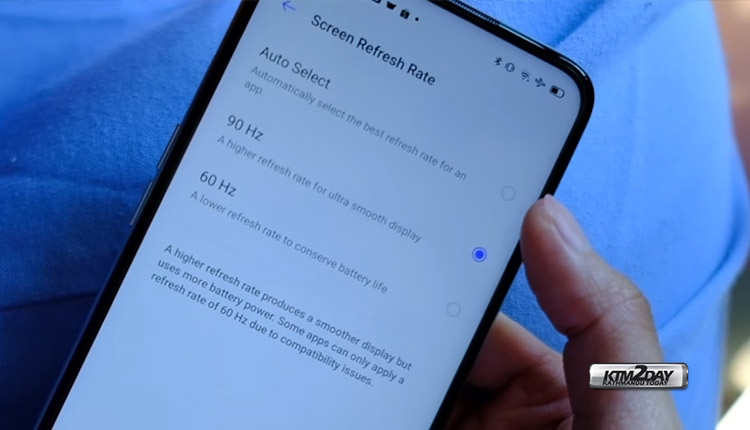 I have compared the Realme 6 with the competitors, it's better than the Redmi Note 9 Pro and it almost gets very close to the Redmi Note 8 Pro. The only reason why I would recommend the Redmi Note 8 Pro over the Realme 6 for PUBG is that first of all Note 8 Pro is slightly more optimized and the second reason is overheating.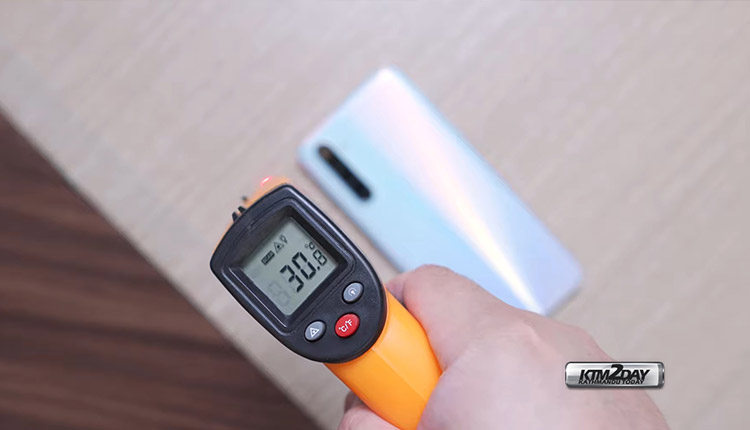 The maximum temperatures that I recorded on the Note 8 Pro were around 45 degrees after an hour of PUBG but on the Realme 6 it almost went as high as 48 degrees so that's another area of concern. This phone does not get any specific cooling systems so if you're going to push the phone a lot while you're playing PUBG more like 1.5 hours, the temperatures can go up to 48 degrees, so do keep that in mind.
But the performance of the Helio G90T is good, i didn't face any major issues with it, but where there's a little bit of a problem with the Helio G90T is in terms of optimization.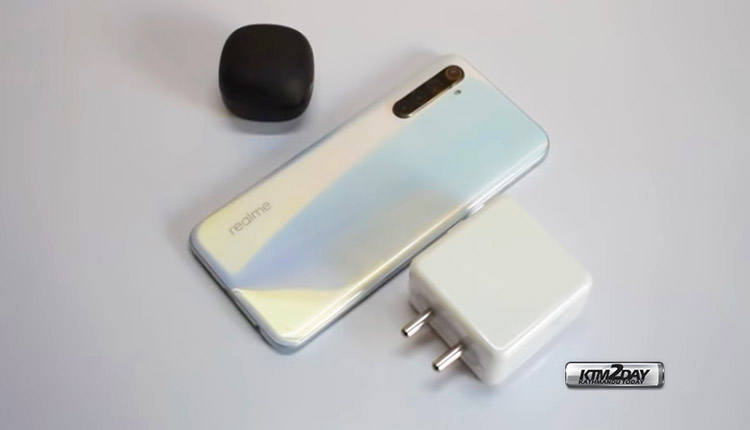 Realme 6 Review: Battery
The Realme 6 battery life is okay. Although both the Realme 6 and Realme 6 Pro both have the 4300mAh battery, but on the Realme 6 I could get a screen on time of roughly 7 to 7.5 hours whereas on the Realme 6 Pro with the same kind of usage I could get a screen on time of up to 9 hours so that's the difference between these phones.
The G90T is based on 12 nanometer manufacturing process, so it's power-hungry – it consumes more power than your Snapdragon 720 G or the 730G. So because of that, you won't get as good of a battery life as the Realme 6 Pro or the Poco X2 or the Redmi Note 9 Pro. But the battery life is still good on this phone, you can easily get through one single day and sometimes even more, if you're not a very heavy user – so I wouldn't worry about the battery life on this phone.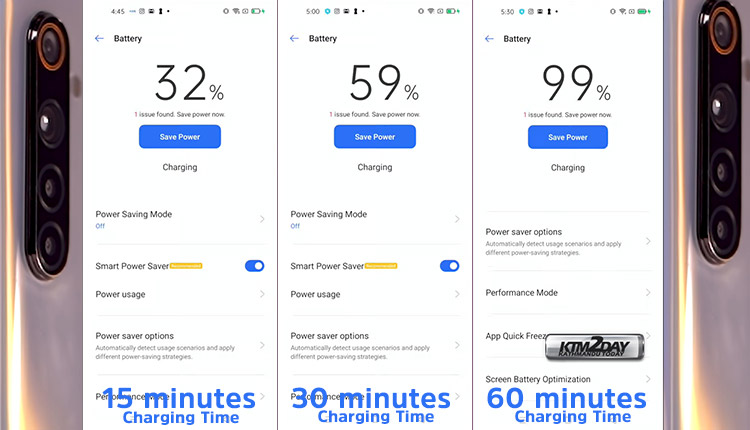 It's good to get you through one working day but it's not as good as its competitors. The 30 watt charging on this phone can single charge from 0 to 100% will take only around 60 minutes which is great.
So while the battery life is not as great as the competitors, it charges really fast so that makes up for it. So the battery plus the charging combo is not going to be a problem on the Realme 6.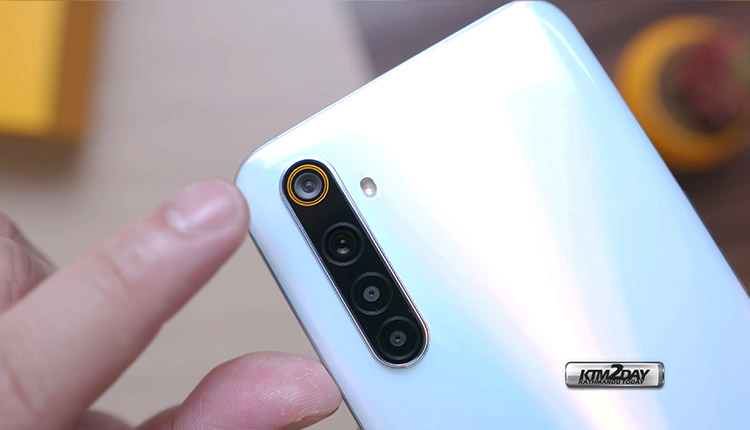 Realme 6 Review: Cameras
Another major area of concern with this phone is the cameras, and the Realme 6 actually gets a really nice camera setup.  Realme has brought in their 64 megapixel quad camera set up to this phone on the rear, while it has a 16 megapixel selfie camera on the front.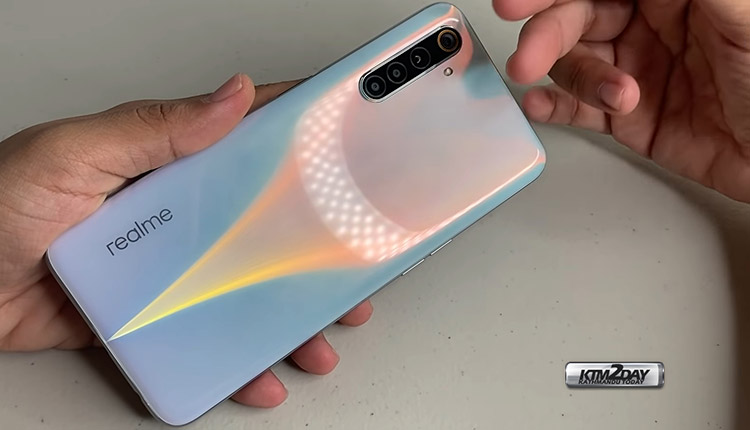 On the rear, apart from the 64 MP main camera, Realme 6 comes with a with F/1.8 aperture and Samung's GW1 sensor. And you get an 8 megapixel ultra wide-angle lens, 2 megapixel macro lens and 2 megapixel portrait sensor. There is also LED flash included . The front camera is a 16 megapixel one with F/2.0 aperture.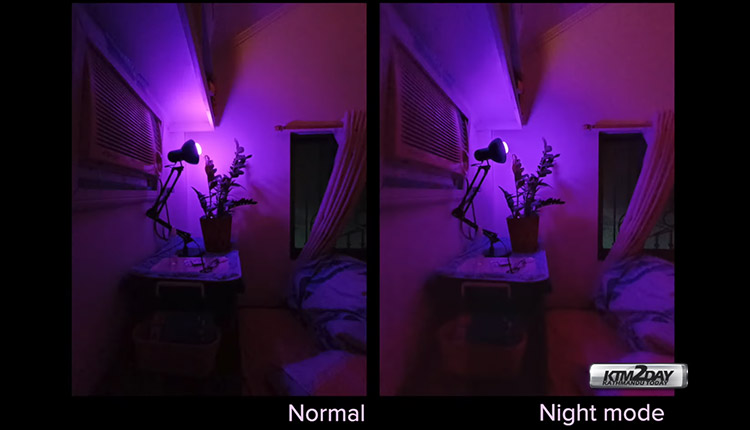 The Realme 6 has a 64 megapixel primary camera which uses a superior sensor . Realme has completely changed the way it processes images, they now have great colors and detail levels. Even in challenging scenes, the color representation is quite accurate . They are also much sharper especially when you use digital zoom – it's very evident.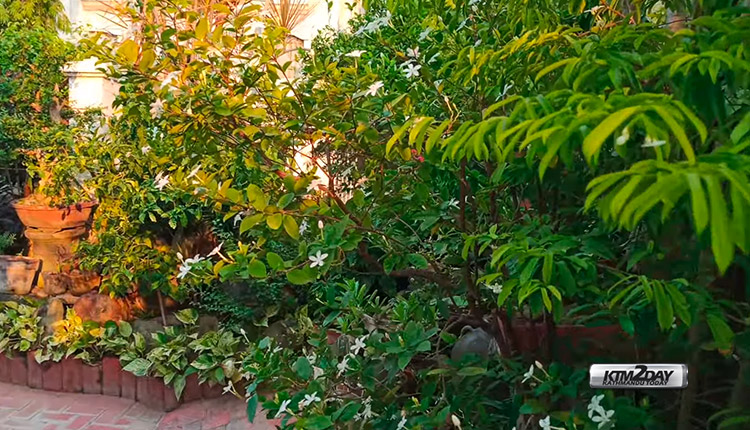 Realme 6 ultra-wide images are much better than competitors and it also has support for night mode which the Note 9 Pro doesn't.
In the video recordings, the Realme 6 can record 1080p resolution at 30fps with the electronic image stabilization and the footage looks quite decent. The color reproduction is good and sticks mostly to natural colors. The stabilization isn't the best out there and looks a bit shaky at times. The sharpness levels are quite average at it's best.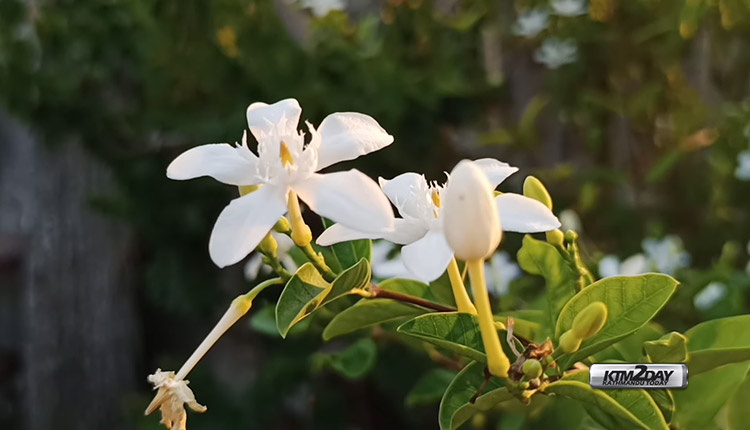 The phone also supports 1080p at 60 fps without the EIS and can also record 4K at 30fps and here again it misses out on stabilization but it's quite acceptable since not too many phones offer UIS for 4K at this price segment.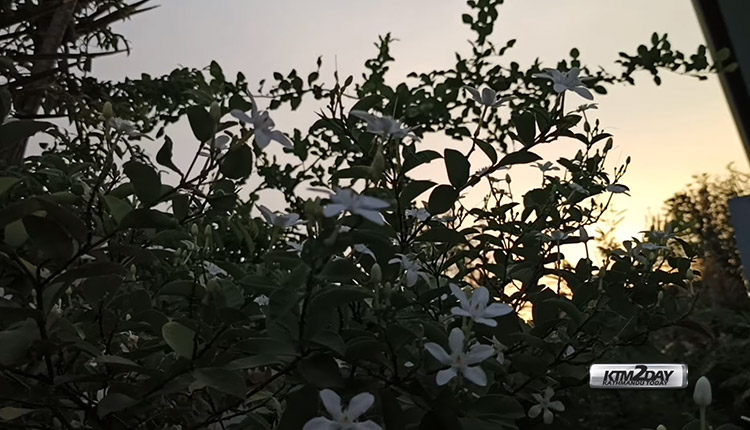 The phone also packs 8 megapixel ultra wide angle camera and the video quality is quite average. The sharpness levels were not great and the video looks a bit blurry while colours are quite good. We expect Realme to work on the video quality with an update later. The phone can also record slow motion videos in 240fps and 120 fps.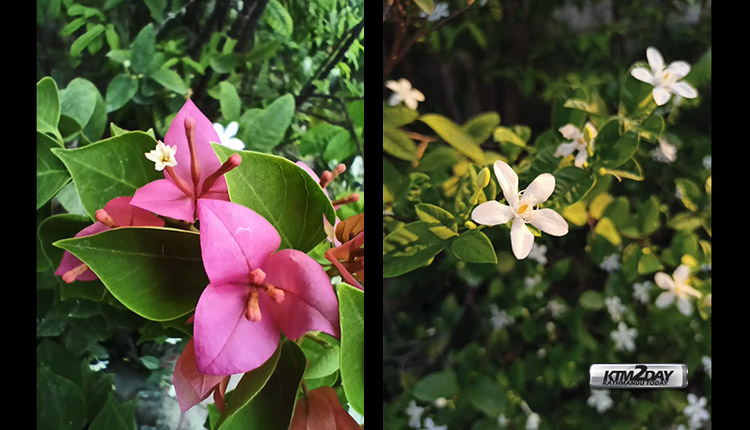 Moving to the photos, the day light shots taken with the 64 megapixel camera came out quite well. The important thing to note here is the color reproduction has been drastically improved by Realme. In previous devices where saturation issues were predominant and the company has worked out and improved it a lot .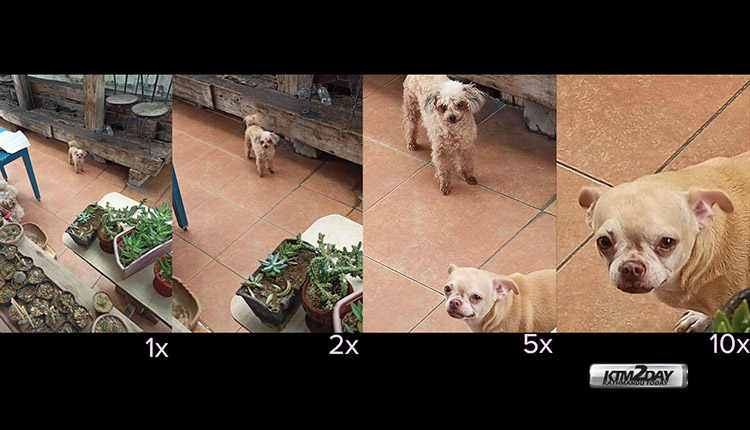 It is closer to natural colours and does a good job, but the main issue is the sharpness levels – if you zoom into the pictures in daylight you can see kind of watercolor effect and we would have liked a bit more sharper image for this price segment. There is also Auto HDR mode available, and the dynamic range is quite good.
The 8 megapixel ultra wide-angle shots came out pretty decent and here again colors are spot-on but misses out on sharpness levels and the image lacks details when zoomed in. The close-up shots taken with a camera was good and it had good details but here again the camera had some issue focusing. We ended up with quite a few blurry images, the colors are good for the most part. The phone comes with macro lens with has quite average experience with poor color reproduction.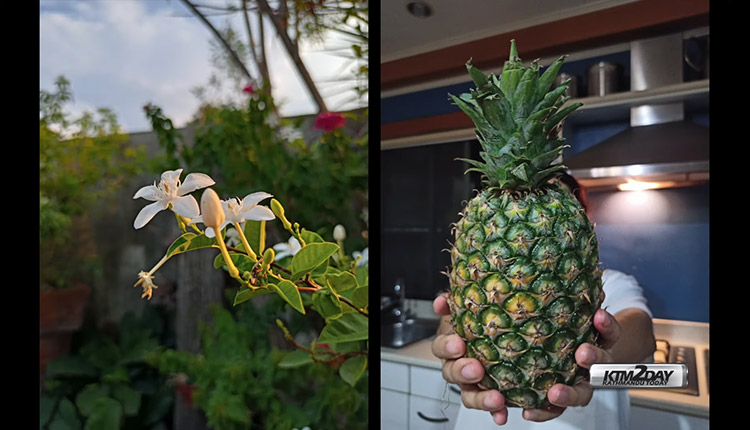 Moving to the portrait shots, we feel the portraits are good – while the colours a bit punchy here we don't have any issues here as the processing is very good. It does have good details in the portrait and the edge detection is excellent. We were quite impressed with how the portrait came out on the Realme 6.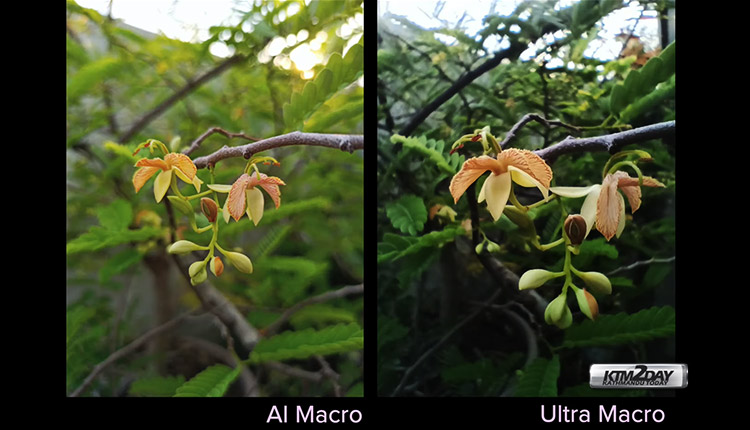 The low-light captures taken with a Realme 6 came out average in adequately lit conditions, there is noise reduction in place and in extreme low-light conditions the images are pretty much average with extremely high noise. There is night mode on offer, which definitely brings in more details but again for this price segment we expected a bit more from Realme 6. We are hoping Realme improves it with software updates.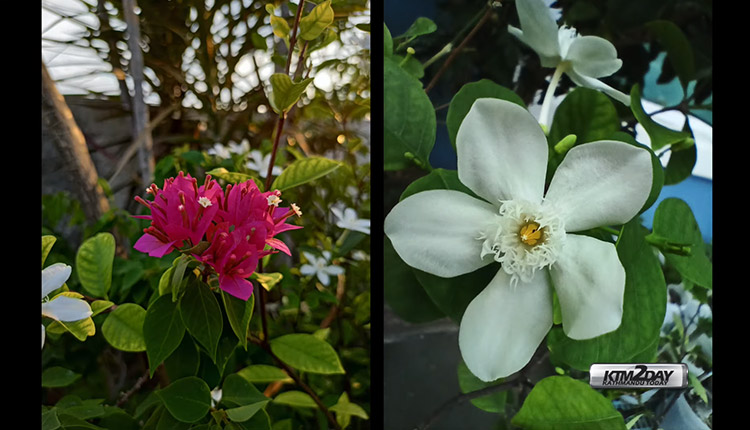 Moving on to the selfie camera, the 16 megapixel shooter can shoot some really good selfies with great details,
sharpness levels and colors. The dynamic range is also good, the skin tones are good and so is the sharpness levels. We turned off the beauty mode since we like selfies without the beauty mode. Since selfies are more of a personal choice again judged based on the clarity. The Portrait selfies also came out pretty well.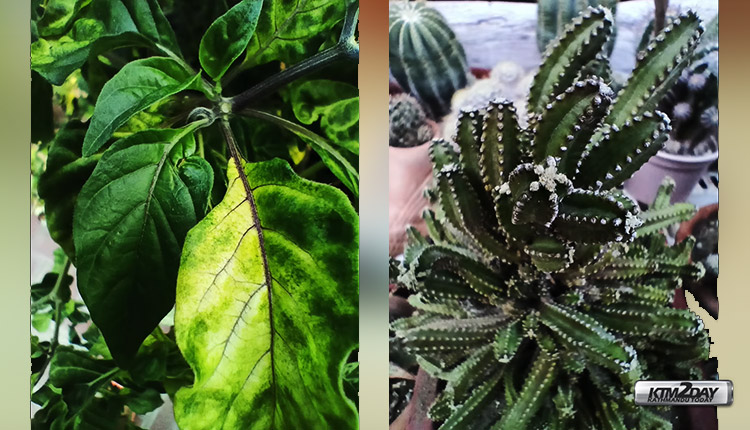 So summing up the Realme 6 with quad camera setup was quite average in terms of the camera department. The two areas where the device did perform really well were portrait shots and selfie camera. The 64 megapixel rear camera performance is acceptable but not class-leading by any means. With an average video recording at sub-par and low-light performance we think Realme missed the opportunity to have a great camera in this segment.
But having said that, we hope Realme fixes these issues with the software updates.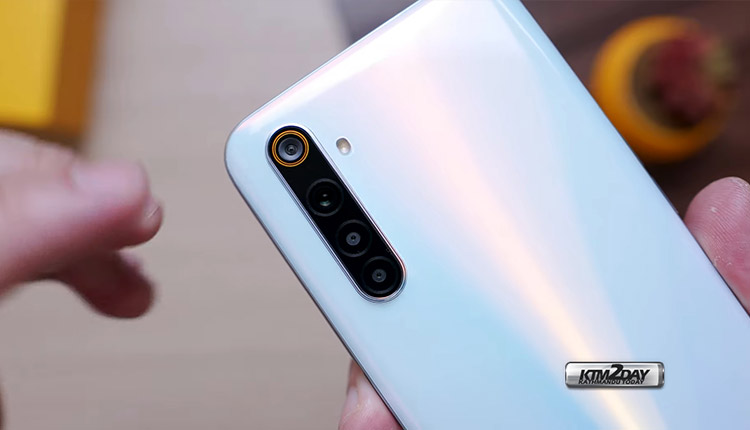 Realme 6 Review: Verdict
Realme need to work on optimizations with the camera as it has several issues here and there.
Regarding the build quality of this phone, it is made out of plastic so it has no glass body like the Realme XT or even the Redmi Note 8 Pro/9 Pro. A lot of people have issues with it, I personally always use my phone with a case – but every time you're going to use your phone without the case you will definitely feel that difference . This one does not feel as premium as the Redmi Note 9 Pro, but it still looks good.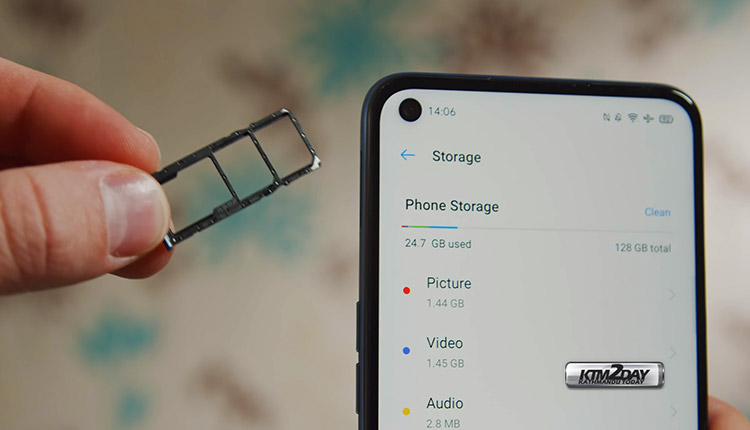 Realme does some very cool things with the design of their phones and even the Realme 6 is a very good-looking phone. It's a different topic of discussion though that every Realme phone looks very similar now, and it's high time that they overhaul their designs with the new devices.
If you take a physical overview on the bottom, you've got the headphone jack and USB Type-C port and a loudspeaker. The fingerprint sensor has now been shifted from the back to the side of the phone and here it's integrated with the power button very similar to the Poco X2 and the Redmi Note 9 Pro.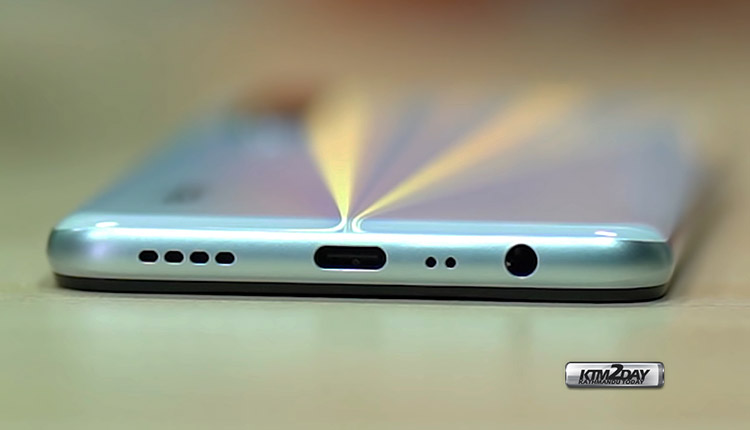 It's fast, it works, it's very efficient – I have got no complaints with it, and this phone misses out on an IR port and an LED notification light. The Redmi Note 9 Pro gets both of these .
You've got dual SIM support here, there is a separate SD card slot, voice over Wi-Fi support, voice over LTE support and even if I talk about the earpiece quality and the loudspeaker quality- everything was satisfactory.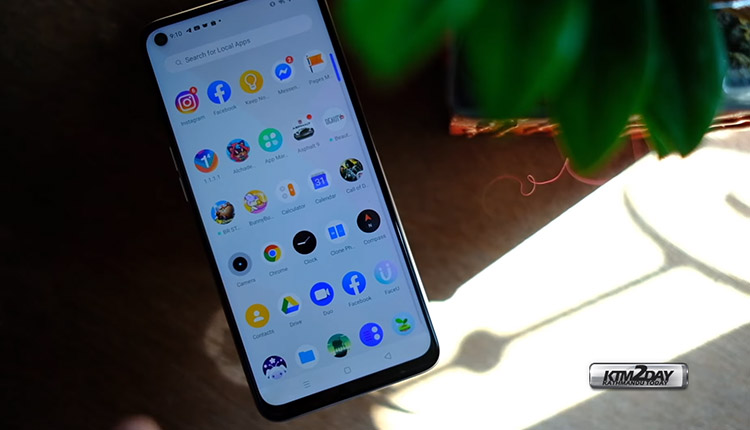 Realme UI also surprisingly has been a refreshing change on this phone, I wasn't a fan of ColorOS, but with Realme UI now I think I can bear with it, although I still don't like that different colourful interface. I still think it's a lot more smoother and optimized in comparison to ColorOS.
If I talk about the situation on ads on the Realme UI, I did see a couple of ads when I was installing apps but you can go to "Settings" and turn this off . I would recommend to use Chrome and disable the browser app because it will send you unnecessary notifications.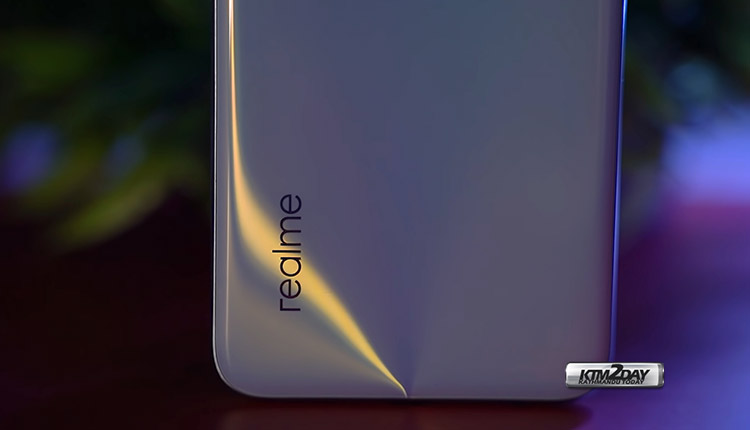 So then the question is would I recommend the Realme 6 or not ? Well honestly it completely depends on you. The thing is I cannot completely recommend or not recommend the Realme 6. It's a really good phone, Realme has done some very cool things with it but the thing is it has its own fair share of flaws.
Some of the flaws of this one are that the camera performance is not the best in the segment, it has got its overheating issues while extended periods of gaming. Apart from that there is Widevine L1 issue, which has no timeline as to when it's gonna get fixed and the build quality is not the best in the segment.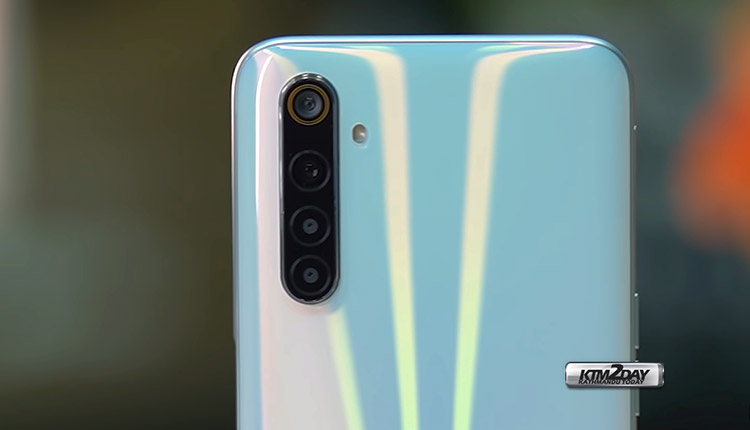 So if I compare it with some other phones like the Redmi Note 9 Pro, apart from the 90 Hertz display, faster charging and 48 instead of 64MP camera, the Redmi Note 9 Pro is better than the Realme 6 in almost every aspect. Redmi Note 9 Pro on the other hand offers better build quality and also offers better display because it has got the HDR support with much more battery life.
The Realme 6 is good to experience that 90 Hertz display and have a really good gaming performance. No other phone in this price bracket offers you the 90 Hertz display and a fast charging that this phone does. So if you want to go ahead with Realme 6 you can go and buy it, but if you can extend your budget a little and want something with better camera performance then you should research more. So these have been my thoughts about the Realme 6.